Indoor Golf Putting Games
When practicing for golf sometimes it's raining, or the dead of winter, so the weather is too miserable to get to the golf course. You could go to an indoor driving range, watch instructional DVDs on golf chipping, or use an interactive video game to practice. If that doesn't sound like much fun, grab a couple golf balls and a putting green and set up some indoor golf putting games for you and a few of your golfer buddies. Here are some of the best putting practice games to implement in an indoor golf practice.
The Shrinking Hole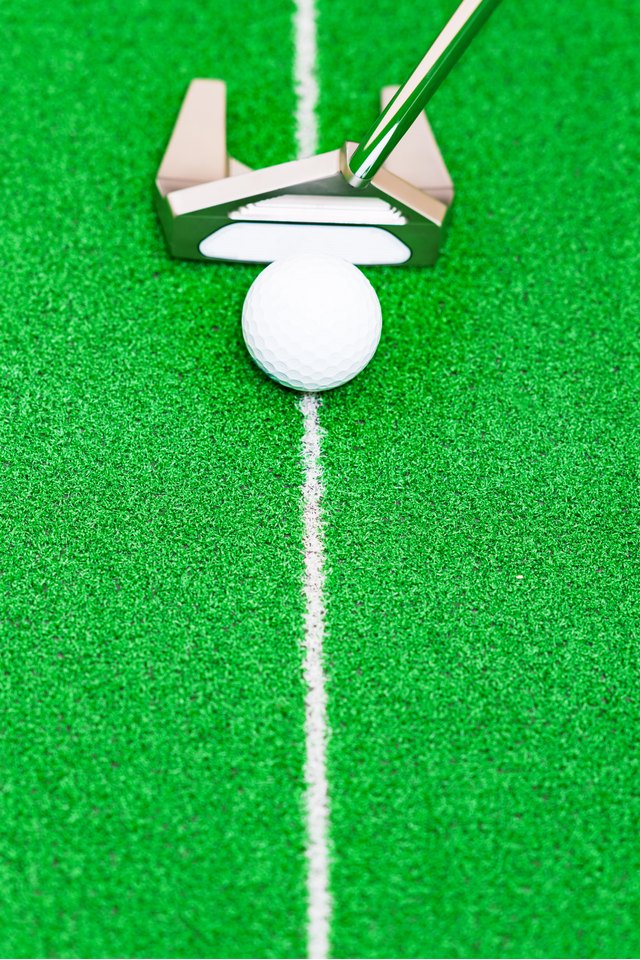 Just bring your putter and a few balls to the office and practice on your break.
This is a mini golf classic that doesn't require a putting mat. Cut out five circles from paper that measure 4, 6, 8, 10 and 12 inches in diameter. Place them at various points on the floor. Players start 3 feet away from the 12-inch circle. When they sink five putts—the ball comes to a rest on the paper— they move on to the 10-inch circle and start 4 feet away.
The game continues in this manner, with players putting to the 8-inch hole from 6 feet; to the 6-inch hole from 8 feet; and to the 4-inch hole from 10 feet. The first player to sink five putts on all five holes wins this backyard party classic.
Different Strokes
This is another fun way to test your short game and prove to your friends that your skill level isn't based on the putter in your carry bag. Use a selection of different golf clubs, from a classic putter to a high-tech putter to a belly putter. Turn a glass or putting cup on its side to act as the hole and place it 10 feet away.
Players take turns and must sink a putt with each putter in the rotation. The first to do so in this putt challenge wins. This party game also has some outdoor use and could be played on outdoor putting greens.
Be the Ball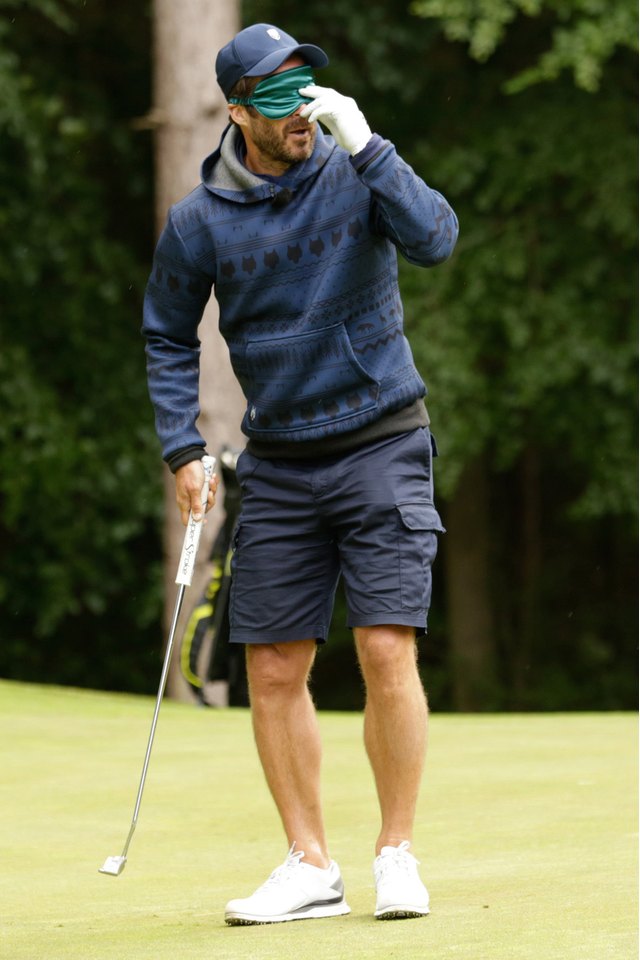 Just bring your putter and a few balls to the office and practice on your break.
A classic scene in the golf movie "Caddyshack" shows the players blindfolded and using zen-like concentration to "be the ball." It's a goofy scene but it can actually be a good golf training aid to improve your golf putter and get that scorecard lower or a solid family game.
For this game, players stand the same distance from the hole/glass. After four or five practice shots, they are blindfolded. The player whose blindfolded putt comes to rest closest to the hole wins.
Best Practice Mats for indoor putting
SKLZ Accelerator Indoor Green
SKLZ is one of the best in the game at golf hitting mats and for good reason. This one features an auto ball return and a gentle upslope like a cornhole board making it one of the best indoor putting greens.
Rukket Putting Green
This golf putting green mat is extra large and in charge. It features three golf putting cups on one side with varying slopes. It also features a separate golf training mat with an auto ball return. However it's not the most portable golf training mat as it's very big and doesn't contain a carrying case.
Writer Bio
Blaise is a Freshman at the University of Missouri, studying Journalism at the world-renowned J school. He is the host of the Fast Five Podcast with his Childhood friend Sam Sinclair and interns with the Sports AI platform Pine Sports. He is a huge fan of the Kansas City Chiefs and the St Louis. Cardinals and hopes to cover them professionally in his near future.