What Is an Ace in Golf?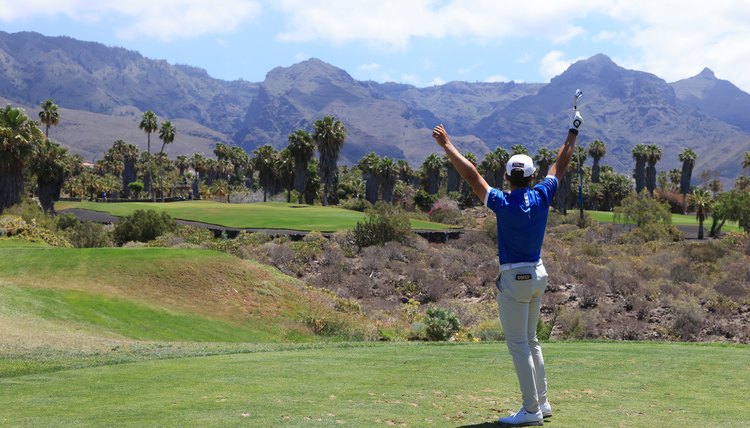 An albatross, a condor, a double eagle, an ace. Whatever you call it, getting the ball in the hole with one swing is a rare, exciting feat whether you are on the PGA tour or just an average golfer. To hit the golf ball into the hole in just one shot requires the right mixture of skill and luck. Some professional golfers have never hit a hole-in-one while playing in golf tournaments, while many amateur players have while just trying to avoid a bogey. Generally, aces occur on par-3 holes because par-4 holes and par-5 holes can be too long.
Only two people have made a hole-in-one on a par-five in golf history, according to the United States Golfer Registry. Michael Crean did it in 2002 on a 517-yard hole in Denver, Colorado. Edward Morrison made his in 2007 on a 440-yard hole in Henderson, Nevada.
What is an ace?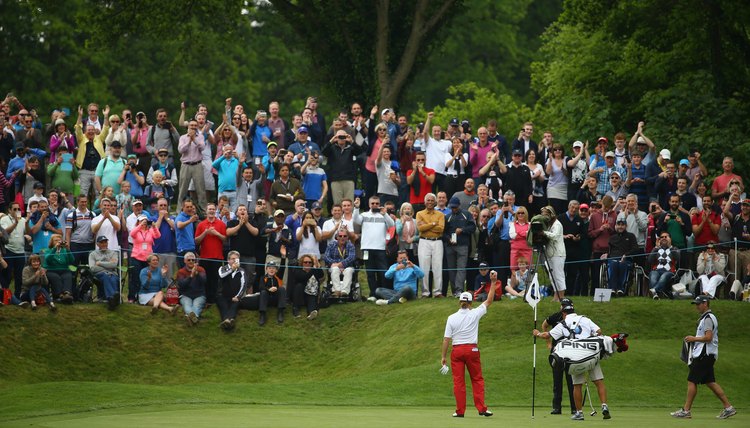 SportsRec
An ace in golf means hitting a hole-in-one, or taking only one stroke to get the ball from the tee into the hole. This type of shot requires perfect accuracy and direction which makes it one of the rarest feats in golf regardless of skill level. Golf holes range between par three and par five, meaning it should take three, four or five shots to get the ball into the hole. To even think about a hole-in-one, a golfer needs to take into account wind, hazards and length--and then hit a perfect shot. It takes almost every part of a golfers game to do it, from reading the green, to the swing, and aiming perfectly. The only thing you don't have to do is putt.
Why is a hole-in-one called an ace?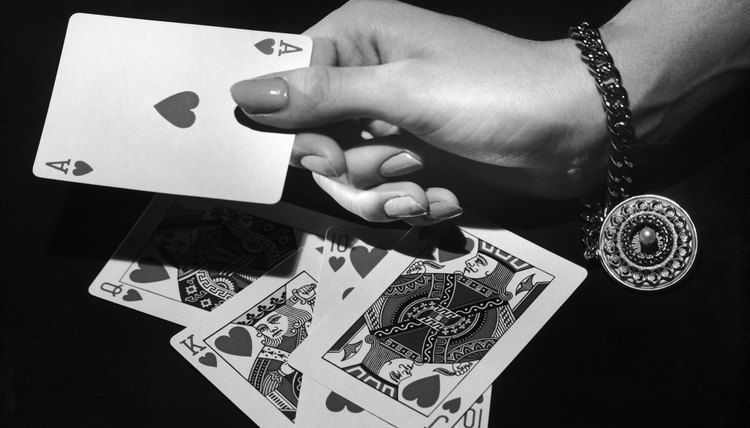 SportsRec
The term "ace" comes from the name Ace, which is generally a boy's name and derives from Latin.
Ace means "a very skilled person" or "a person who excels at something," according to the Merriam-Webster's Dictionary. To hit an ace means the golfer has excelled at mastering that hole. Other scoring terms used to denote this on a scorecard are the albatross, condor, double albatross, eagle, and more. These all depend on what the par of the hole is.
Famous Aces
The oldest person to ever hit a hole-in-one was Harold Stilson, according to the United States Golf Registry. He got the ace in 2001 at age 101, using a four-iron. He aced the shot on the 108-yard 16th hole at Deerfield Country Club in Brockport, New York. Norman Manley reportedly hit 59 holes-in-one in his life, the first coming in 1964.
A blind man, Joel Ludvicek hit an ace when he was 78 years old on the 178-yard 11th hole at Twin Pines Golf Course in Cedar Rapids, Iowa. He made an ace earlier in his life, but this was his first since losing his vision. Michael Crean pummeled his tee shot for a record 517-yard ace on the par five ninth hole in Denver, Colorado's, Green Valley Ranch Golf Club. Tiger Woods has twenty aces in his life, but only three professionally. This includes his most memorable ace at the Phoenix Open at TPC Scottsdale where he received one of the loudest ovations in PGA Tour history. Watch it below:
How to report an Ace?
Golfers can report an ace to the United States Golf Register, whose mission is to record every hole-in-one in the game of golf. Golfers must be playing on a course with at least nine holes. They can only be playing with one ball, and not in a practice round.
They must have a witness or be deemed acceptable by the Golf Register Committee, and must hit from a temporary tee to a hole on a putting green. When reporting the ace, the golfer must also include the location of the course and the length of the hole.
Odds of an Ace
According to the United States Golf Register, the odds of making a hole-in-one are one in every 33,000 golf shots. The average score for a male golfer is just over 100 per 18-hole round. This means, on average, a golfer will score an ace every 330 rounds of golf.
Writer Bio
Blaise is a Freshman at the University of Missouri, studying Journalism at the world-renowned J school. He is the host of the Fast Five Podcast with his Childhood friend Sam Sinclair and interns with the Sports AI platform Pine Sports. He is a huge fan of the Kansas City Chiefs and the St Louis. Cardinals and hopes to cover them professionally in his near future.