High School Baseball Tryout Tips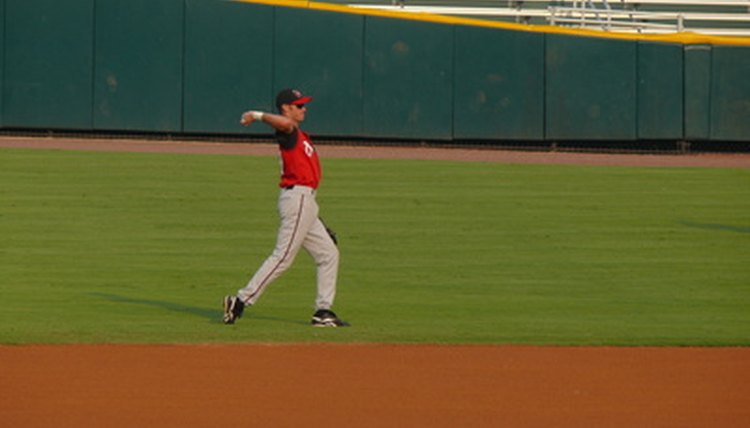 Trying out for the high school baseball team can be the biggest moment of the year for some athletes. Not everyone who tries out is a star athlete, so up-and-coming players have to approach the tryout as a chance to demonstrate their talent and how they can help the team win.
Practice Your Skills
Nobody can hit home runs just because he wants to. But the ability to hit the ball where it's pitched is a practiced skill. When you get 10 swings against the batting practice pitcher, demonstrate your talent by hitting line drives. Don't stand in the batter's box and try to bomb pitch after pitch over the fence if you are not a power hitter. Coaches want to see hitters who can be productive and hit the ball where it's pitched. A player who can play situational baseball and get a line drive hit to the opposite field will be a valuable asset to any team.
Consistency Pays Off
The crowd may rise to its collective feet when they see an outfielder make a spectacular leaping catch or an infielder go deep into the hole and throw out a runner. But you can't always make the spectacular play. What coaches want are fielders who are dependable -- fielders who keep their eyes on the ball, get in front of hard ground balls and hit the cut-off man with their throws. This is called playing strong fundamental baseball. Coaches can't afford to put players in the lineup who aren't dependable in the field. You need to know what play is called for in each situation and you need to make them on a consistent basis.
Be Excellent
Running the bases properly is one of the most underrated aspects to baseball at the high school level. Some players have great speed but they run the bases poorly because they are unaware of what their team needs in a particular situation. Other base runners may have average foot speed but they are excellent base runners because they get a quick jump when taking off, they slide well and they make smart decision. Players who are excellent base runners are usually smart baseball players who know how to play the game and they don't have to be reminded of every situation. They can read the pitcher on the mound, take an extra step when they lead off first and accelerate when they slide into a base. Players like these can help teams win.
Versatility
Coaches want players who can play a number of positions, especially if these players are coming off the bench. If you are a shortstop, you should be able to play every infield spot if the coach asks you. If you are limited to one position, a coach will most likely select the other player who can play four positions well. If you are a natural shortstop, take ground balls at first, second and third to show your versatility and don't hesitate to take fly balls in the outfield as well.
Writer Bio
Steve Silverman is an award-winning writer, covering sports since 1980. Silverman authored The Minnesota Vikings: The Good, The Bad and The Ugly and Who's Better, Who's Best in Football -- The Top 60 Players of All-Time, among others, and placed in the Pro Football Writers of America awards three times. Silverman holds a Master of Science in journalism from the Medill School of Journalism.