What does fact checked mean?
At SportsRec, we strive to deliver objective content that is accurate and up-to-date. Our team periodically reviews articles in order to ensure content quality. The sources cited below consist of evidence from peer-reviewed journals, prominent medical organizations, academic associations, and government data.
The information contained on this site is for informational purposes only, and should not be used as a substitute for the advice of a professional health care provider. Please check with the appropriate physician regarding health questions and concerns. Although we strive to deliver accurate and up-to-date information, no guarantee to that effect is made.
The Best Workout Videos for Men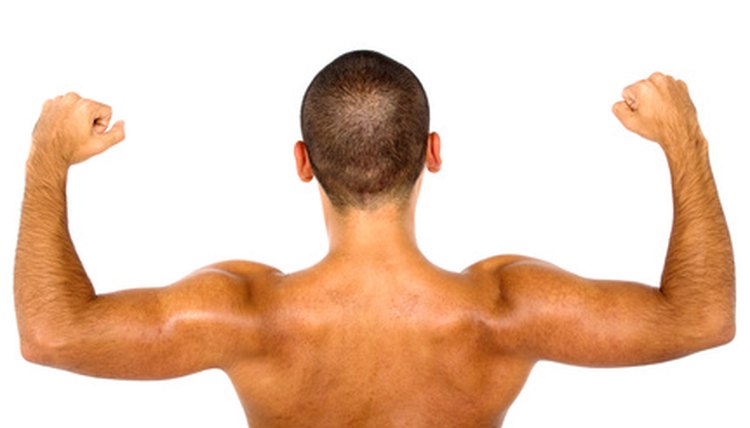 Men can get in shape at home using exercise videos. There are a wide variety of videos available for men designed to help strengthen the body and develop lean muscle mass. Exercise videos can be helpful when you are short on time, or short on cash and can't afford a gym membership. Most DVDs are priced around $15 to $20. Try a variety of videos and alternate them for a great weekly routine.
"Navy SEAL Training"
This DVD contains three separate workouts--two are about an hour long, and the third is about 40 minutes. This boot camp-style workout teaches exercises used by actual U.S. Navy commandos. You will develop stamina through kickboxing and strength workouts. The instructor is clear and easy to follow, and the workout routine is challenging. A chin-up bar is required for two of the segments.
"Men's Walk with Jim Fazio"
The "Men's Walk with Jim Fazio" video uses simple and very easy to follow basic aerobic steps meant to simulate outdoor walking. There is also an abs segment at the end, including tips on crunches. This workout is geared for cardio health, weight loss and core strength. The men in the video are very personable, making the exercise fun. The video is about 30 minutes in length.
"Belly Off! The Body Weight Routine"
This 48-minute routine uses only your body weight for strength training. The exercises are challenging yet easy to follow. Expect basic moves like push-ups and crunches. The instructor is clear and motivating as he leads you through cardio bursts in between strength segments. You get a variety of cardio, strength and abdominal exercises to prevent boredom.
"The Biggest Loser: Boot Camp"
"The Biggest Loser: Boot Camp" video is led by NBC's "The Biggest Loser" trainer Bob Harper. You will alternate between periods of strength and cardio segments, with no rest in between. The video participants are fun and motivating, and Harper has an inspiring upbeat attitude. There are no difficult routines to remember. You will need an exercise mat and a set of dumbbells for some exercises.
References
Writer Bio
Jessica Kucinski has been involved in the fitness community for nearly a decade. She began her career as a personal trainer, and soon entered the health care field, working as an exercise specialist for Healthsouth Physical Therapy. Kucinski has completed her graduate degree and is the current owner/head instructor of Montville Adventure Boot Camp for Women.