The Best Trekking Bikes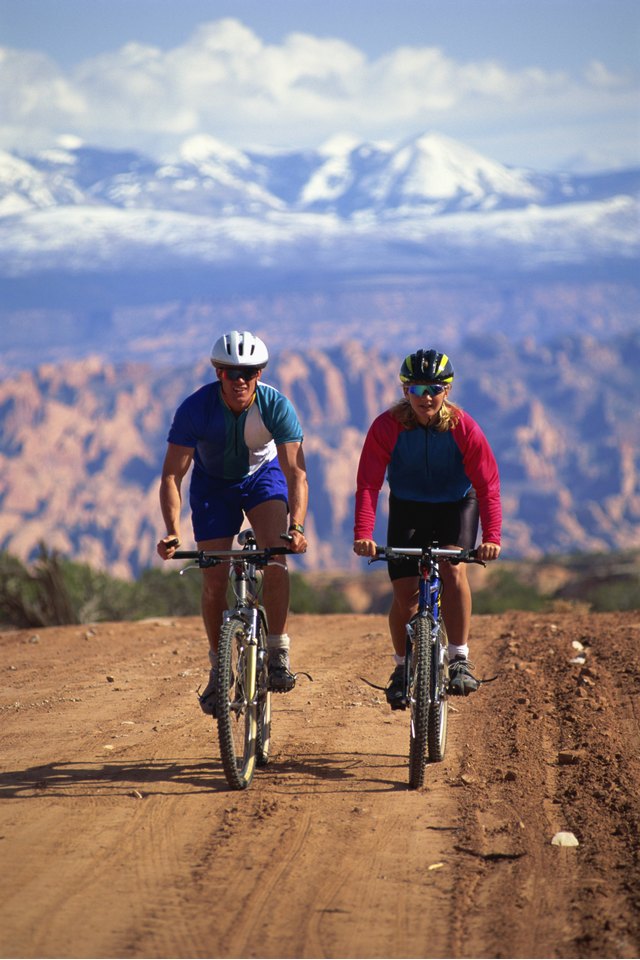 Trekking bikes are a type of road bike designed for long-distance travel and pavement-based adventuring. A popular choice for commuters and cycle tourists alike, these durable and comfortable bicycles use wide tires, stout wheels, tough steel frames and a host of amenities and features to provide a great cycling experience. The best trekking bikes are designed to go the distance, no matter where your wanderlust takes you.
Built to Last
A trekking bike is almost always made from steel. Steel is the best material for combining durability, vibration damping and a reasonable price. A 4130 cromoly steel frame is a standard in touring and trekking bikes. The wheels of a trekking bike need to be similarly durable, but aluminum provides a more consistent braking surface for caliper brakes and is almost always the best choice. Wide rims and plenty of clearance allow for wide tires, often up to 40 millimeters. These absorb the impact from rough pavement so your hands and back don't ache after a long day of riding.
All the Extras
A trekking bike is easily distinguished by the design features it incorporates for more comfortable distance riding. Fenders provide protection from kicked-up mud and rain, and multiple rack mounting points allow you to outfit your trekking bike with an entire weekend's worth of gear using specially designed bike bags. Lights make night travel safer, and extra water bottle mounts keep you hydrated over the course of a day. These features can be added onto other bikes, but are essential and ubiquitous for a trekking bike.
References
Resources
Writer Bio
Max Roman Dilthey is a science, health and culture writer currently pursuing a master's of sustainability science. Based in Massachusetts, he blogs about cycling at MaxTheCyclist.com.