What does fact checked mean?
At SportsRec, we strive to deliver objective content that is accurate and up-to-date. Our team periodically reviews articles in order to ensure content quality. The sources cited below consist of evidence from peer-reviewed journals, prominent medical organizations, academic associations, and government data.
The information contained on this site is for informational purposes only, and should not be used as a substitute for the advice of a professional health care provider. Please check with the appropriate physician regarding health questions and concerns. Although we strive to deliver accurate and up-to-date information, no guarantee to that effect is made.
How to Use Cell-Tech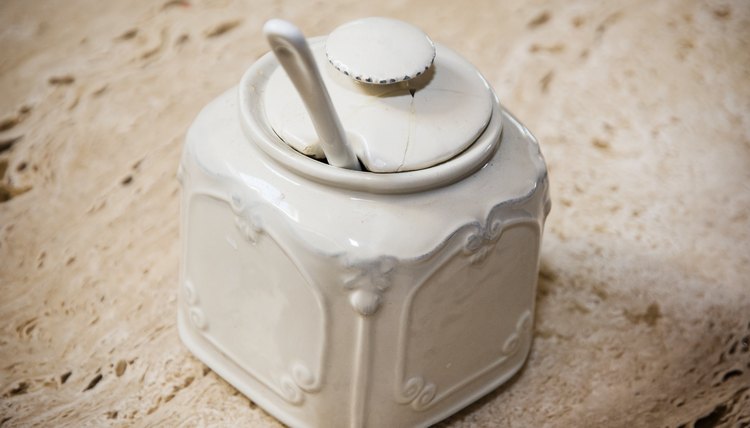 Creatine has been one of the most extensively studied and safest supplements on the market. Cell-Tech is a creatine-derived product produced by Muscle-Tech. Muscle-Tech claims that it is one of the best selling creatine products of all time; however, there are no statistics to back up their statement. Cell-Tech is a supplement that is designed to be taken after a workout, meaning roughly within 30 minutes of the conclusion of the exercise session.
Grab a cup or shaker cup capable of holding at least 15 ounces of liquid.
Fill the cup up with 12 ounces of water.
Place one serving of Cell-Tech into the cup. One serving consists of two scoops of the product.
Grab the spoon and stir the Cell-Tech into the water. This will take approximately 15 to 30 seconds to complete. Make sure the product is completely dissolved before drinking.
Drink the mixture.
Drink an additional 8 ounces of water after consuming this supplement. This is recommended by Muscle-Tech.
Tips
To decrease the cost, buy a pure creatine product and use this on non-lifting days. Pure creatine can be purchased from a variety of online vendors for about $10 to $20 for anywhere between 100 to 200 servings.
Warnings
Muscle-Tech recommends taking Cell-Tech in the morning of non-lifting days. However, each serving of the product contains 75 grams of dextrose, which according to Ohio State Nutrition professor Gordon Wardlaw, is a simple sugar that will spike blood sugar. This is a desirable effect post-workout; however, in the early morning, this may cause the production of body fat.
Cell-Tech contains 10 grams of creatine per serving. The International Sports Sciences Association only recommends taking about 5 grams of creatine per day. The 5-gram serving of creatine is about all that is needed for creatine supplementation.
References
Writer Bio
Matt Stark began writing professionally in 2010 for various websites. His areas of interest are nutrition and fitness and he is currently on his way to becoming a registered dietitian with a Master of Science in nutrition. Stark holds a personal training certification through the ISSA and a Bachelor of Science in nutrition from Northern Illinois University.