The Best Shimano Shifters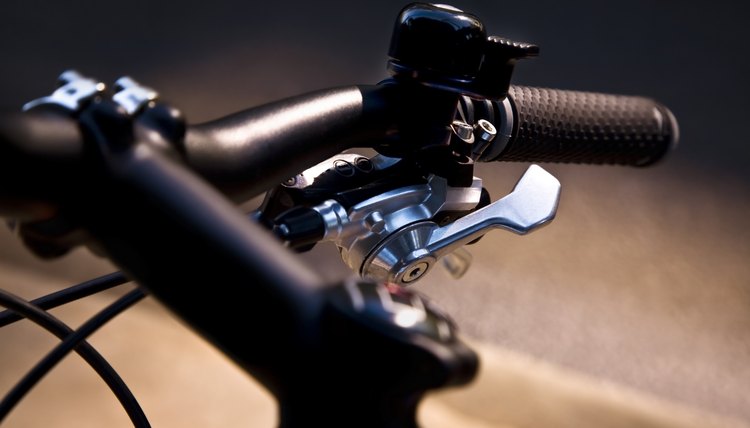 What to Look For
Look for sleek, ergonomic handles that feel good when you grab them. Look for soft, pliable rubber covers and pads that are comfortable to the inside of your palm between your thumb and index finger. Shimano makes three upper-level shifters known as "Flight Deck" shifters. Dura-ace is the most expensive, Ultegra is the second and 105 is the most affordable found on high-end bikes. For entry-level Shimano shifters, look for Altus and Tiagra.
Common Pitfalls
Common pitfalls are shifters that are not suited for your style of riding. If you intend on racing your bike, make sure to buy one of the top two Shimano shifters--the Dura-Ace or Ultegra. These two shifters are 10-speed and nearly flawless in their design. There is very little difference in performance of the two shifters, but if you are concerned about weight, don't buy anything but these two top contenders.
Where to Buy
The best place to buy shifters is from an online dealer like Bike Nashbar or from Performance cycling. They have all the options and offer regular close-out deals. The next best place to buy would be your local REI. They also have a good selection and can even install your Shimano shifters for you. The third best place would be your local bike shop. They might be the most expensive, but you get expert insight and installation.
Cost
A pair of Dura-Ace shifters will set you back about $550. Ultegra runs about $400 dollars and the 105 shifters cost about $350 for a pair. Stepping down to the entry-level shifters, the Tiagra costs about $250 and the Altus about $50 for a pair.
Comparison Shopping
The three top shifters--the Flight Deck models--are all-integrated shifters, which means that everything including braking is done with the same handle. This is standard on Shimano shifters, but the two entry-level shifters--the Tiagra and the Altus--have the down-shift button on the top of the shifter handle. Flight Deck models have the down-shift button on the handle itself. Flight Deck models are shifted with either your index finger or middle finger. It's overall more convenient to shift with your fingers than with your thumb because you don't have to adjust hand position to shift.
Accessories
Bar wrap and handlebars can make a difference to your shifters. If you have a choice, when replacing your shifters, use a handlebar wrap that is padded. Have the installer do a diamond pattern with two colors. You should replace your old wrap anyway, so dress up your bike with some cool-looking wrap colors as well. Handlebar wrap cost about $10 to do both sides. If you can afford them, put K-wing handlebars on your bike; these cost about $300. They have a flat spot just above your shifters to rest your hand on long rides when your hand feels like it's falling asleep.
Insider Tips
Don't try to work on your shifter unless you are mechanically inclined or know what you are doing. There are springs, levers, tolerances and settings on Shimano shifters that need the gentle touch of someone who understands them. Generally speaking, you should not have to ever work on your shifter; if you do, understand that you might just make it worse by trying to adjust it yourself. If you break a cable, go ahead and ride your bike in whatever gear that it gets stuck in. Take it to a bike shop as soon as possible, and let them fix it.
References
Writer Bio
Specializing in hardwood furniture, trim carpentry, cabinets, home improvement and architectural millwork, Wade Shaddy has worked in homebuilding since 1972. Shaddy has also worked as a newspaper reporter and writer, and as a contributing writer for Bicycling Magazine. Shaddy began publishing in various magazines in 1992, and published a novel, "Dark Canyon," in 2008.