Shimano Shifters Comparison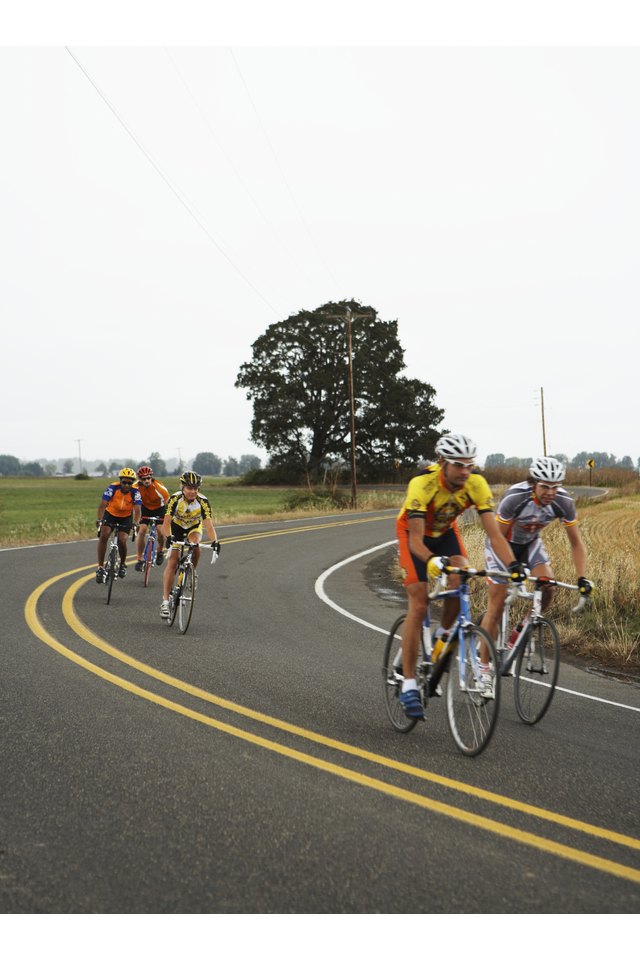 Shimano manufactures the most widely used bicycle groupsets in the world. Among those best-selling groupsets -- which comprise the Dura Ace, Ultegra and 105 lines -- are Shimano's STI, or Shimano Total Integration, shifters. The shifters are known for their reliability, durability and comfort and have been a large reason for Shimano's enduring following within the cycling community.
Shimano Shifter Functionality
The three shifters involve moving the STI integrated brake and shifter inward on the right side hood to downshift the rear gears while the same action with the left side brake lever upshifts the chain from the small to large chainring. Smaller levers located behind the STI brake shifter move inward on the right side to upshift the rear gears while on the left a similar lever downshifts the chain to the small chainring
Comparison to Campagnolo
Campagnolo's Super Record, Record and Chorus shifters operate differently from Shimano in that the shift and brake levers do not move together to shift gears. Campagnolo uses a dedicated lever on the right side to downshift the rear gears and a similar lever on the left to shift up to the large chainring. A button located beside the right hood upshifts the rear gears and on the left a similar button downshifts the chain to the smaller chainring.
Comparison to SRAM
SRAM's shifters use the DoubleTap system in its Red, Force and Rival lines. To shift the rear gears, a lever located behind the right brake is tapped, while a similar lever behind the left brake lever is used to move the chain between the small and large chainrings.
Writer Bio
Specializing in hardwood furniture, trim carpentry, cabinets, home improvement and architectural millwork, Wade Shaddy has worked in homebuilding since 1972. Shaddy has also worked as a newspaper reporter and writer, and as a contributing writer for Bicycling Magazine. Shaddy began publishing in various magazines in 1992, and published a novel, "Dark Canyon," in 2008.