When to Use Oversize Golf Grips?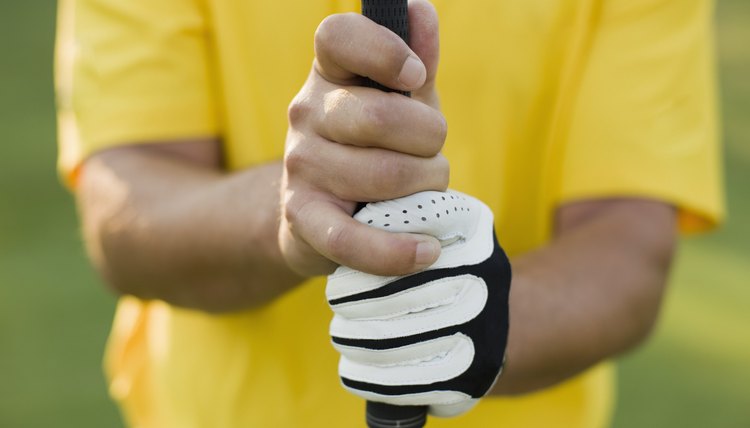 Oversize golf grips have proven useful for golfers looking for added stability, relief from arthritis, a cure for the yips or to stop hooking the golf ball. These grips are readily available and have become widely used by golfers of varying abilities over recent years. Oversize grips started as a trend but now serve a purpose for a variety of golfers.
Added Stability
Oversize golf grips can help stabilize the golf club. If you are fighting inconsistency and want to lessen your hand action, try an oversize grip on a driver, wedge or putter. This gives your hands a different feel and take some of the smaller muscles out of play. Oversize grips help you to visualize the full swing and the full body movement, not just the hand action, needed for power and consistency.
Arthritis Relief
Some golfers suffering from arthritis cannot hold a standard grip without experiencing debilitating pain. The PGA Tour and Senior PGA Tour includes success stories of players switching to oversize grips and being able to play pain-free. With oversize grips, you are able to grip the club the same way you would with standard grips, but pressure is relieved. This can also be good for players with larger hands or past hand injuries.
Cure for the Yips
For years, golfers have fought the psychological problem of missing short putts or pulling up on chip shots. Oversize grips can help to cure this problem. Not only do the oversize grips create a mental sensation of a different grip feel, they tend to relax the muscles in the hands and upper forearms by relieving some of the tension and pressure. Gripping a larger object has led to smoother putting and chipping strokes, and golfers turn to these grips to relieve some of the stress caused by short putts.
Stop Those Hooks
Snap hooks, and a right-to-left ball flight, are caused primarily by the hands being too active in the golf swing. Oversize grips can be a quick fix for that problem. Oversize grips make it harder for the hands to flip at impact and even harder for them to rotate through naturally. The goal to cure a hook or straighten out a draw is to hit with less right hand and a flat left wrist at impact. Oversize grips make this practice, in theory, easier to attain.
References
Resources
Writer Bio
Lyle Stefanavich started writing professionally in 2005. His work has appeared in the "Olivet College Echo," "Battle Creek Enquirer," "The South End Newspaper," TellUsDetroit.com, "Warrior Within Magazine," "Dearborn Press and Guide," Dethoops.com, CSTV.com, and UCSHO.com, among other publications. Lyle holds a Bachelor of Science in finance from Wayne State University and is pursuing his Master of Business Administration.