Top College Football Coaches You Might Not Know. Plus, The Eligibility Rules Required To Play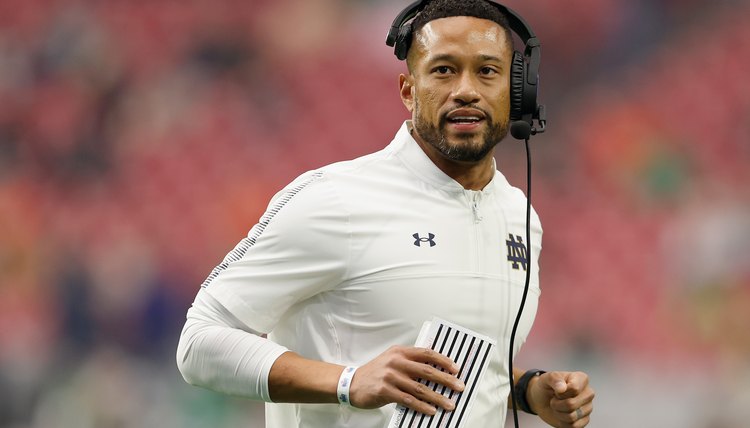 College Football is home to some of the most well-known coaches in the world, with guys like Nick Saban and Dabo Swinney being longtime fan-favorites and having influence far beyond the football field. Some big name programs go into 2022 with new head coaches, and it is helpful to know some background about them before the season gets into full swing.
NCAA Division I Football Head Coaches You Might Not Know- but Should
​Marcus Freeman, Notre Dame Fighting Irish​
Coaching History
Ohio State (2010) Graduate Assistant

Kent State (2011-2012) Linebackers Coach

Purdue (2013-2016) Linebackers Coach, Co-Defensive Coordinator

Cincinnati (2017-2020) Defensive Coordinator, Linebackers Coach

Notre Dame (2021-present) Defensive Coordinator, Linebackers Coach, Head Coach

Marcus Freeman took the Internet by storm when a video of him being announced as the Head Coach of Notre Dame Football and the team's celebration hit the airwaves in early December (video linked below). With Freeman set to begin his first year at the head of the Notre Dame program, expectations are sky high for the team as the college football world awaits to see what he can do in the first year removed from the Brian Kelly era.
Notre Dame players react to Marcus Freeman being introduced as Head Coach:
​Steve Sarkisian, Texas Longhorns​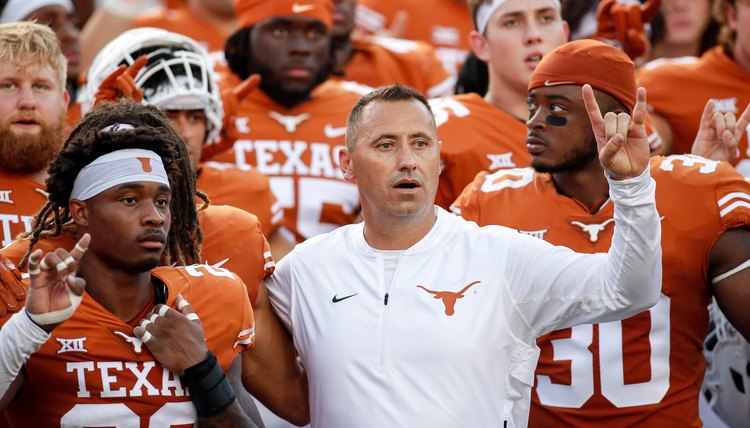 SportsRec
Coaching History:
El Camino Junior College (2000) Quarterbacks Coach

USC (2001-2003) Quarterbacks Coach

Oakland Raiders (2004) Quarterbacks Coach

USC (2005-2008) Quarterbacks Coach, Offensive Coordinator

Washington (2009-2013) Head Coach

USC (2014-2015) Head Coach

Alabama (2016) Analyst, Interim Offensive Coordinator

Atlanta Falcons (2017-2018) Offensive Coordinator

Alabama (2019-2020) Offensive Coordinator

Texas (2021-present) Head Coach

Steve Sarkisian has been all over the map in the college and NFL coaching world, and with high hopes around his Texas team going into 2022, he has the chance to find a home for good in Austin. His recruiting ability has been on full display the last few months, landing perhaps one of the biggest recruits in college football history in Arch Manning.
​Shane Beamer, South Carolina Gamecocks​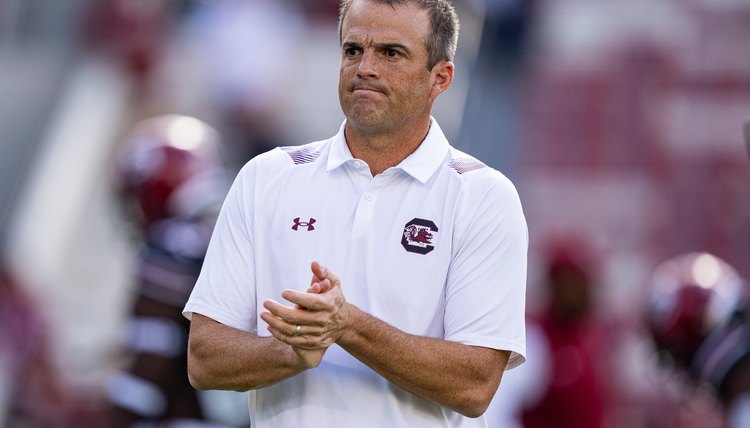 SportsRec
Coaching History:
Georgia Tech (2000) Graduate Assistant

Tennessee (2001-2003) Graduate Assistant

Mississippi State (2001-2006) Cornerback Coach, Running Back Coach

South Carolina (2007-2010) Outside Linebackers Coach, Co-Special Teams Coach, Run Coordinator

Virginia Tech (2011-2015) Running Backs Coach

Georgia (2016-2017) Tight Ends Coach, Special Teams Coach

Oklahoma (2018-2020) Tight Ends Coach

South Carolina (2021-present)

Shane Beamer and the Gamecocks surprised many people last season, finishing with a winning record and winning their bowl game. He showed his ability to bring in big names by bringing in the likes of Spencer Rattler in the transfer portal, and all signs point towards another step forward for him in year No. 2 in Columbia.
​Billy Napier, Florida Gators​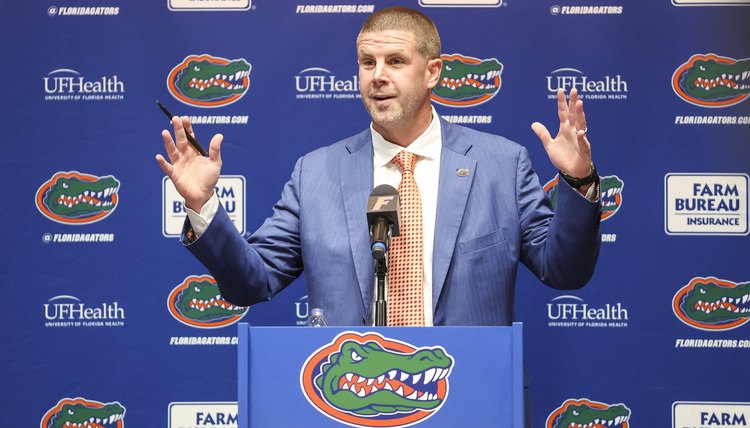 SportsRec
Coaching History:
Clemson (2003-2004) Graduate Assistant

South Carolina State (2005) Quarterbacks Coach

Clemson (2006-2010) Tight Ends Coach, Run Game Coordinator, Offensive Coordinator

Alabama (2011) Analyst

Colorado State (2012) Quarterbacks Coach

Alabama (2013-2016) Wide Receivers Coach

Arizona State (2017) Offensive Coordinator, Quarterbacks Coach

Louisiana (2018-2021) Head Coach

Florida (2022-present) Head Coach

Billy Napier amassed a 40-12 record in four seasons, with three consecutive 10+ win seasons and two seasons finishing in the AP Poll at the University of Louisiana at Lafayette in his most recent stop before Florida, showing that he is capable of winning. With the SEC expanding and only getting better in the coming years, Gator fans are hopeful he can bring them back to competitive levels on a conference and national level.
​Brent Venables, Oklahoma Sooners​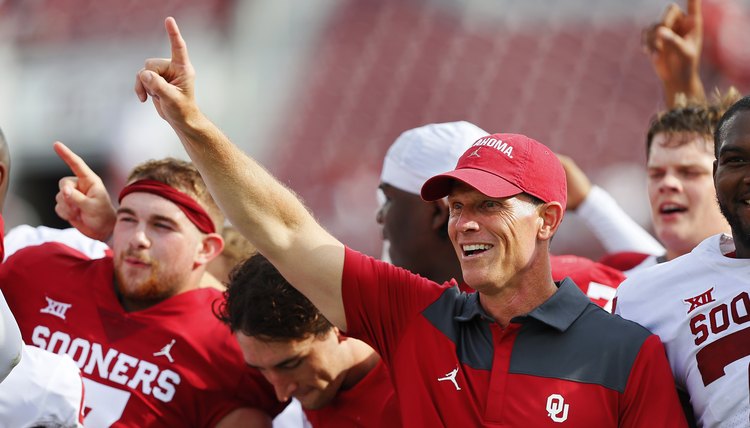 SportsRec
Coaching History:
Kansas State (1993-1998) Graduate Assistant, Linebackers Coach

Oklahoma (1999-2011) Defensive Coordinator, Linebackers Coach

Clemson (2012-2021) Defensive Coordinator, Linebackers Coach

Oklahoma (2022-present) Head Coach

The departure of Lincoln Riley to USC last year left one of the best coaching jobs in college athletics wide open- and Brent Venables could not help but return to Norman and take a head coaching job for the first time in his career. With a roster boasting of talent and a new top recruiting class almost every year, expect the Sooners to remain in the national spotlight as the Venables era gets underway.
Requirements to Play College Football
Since 1906, the National Collegiate Athletic Association (NCAA) has governed college sports. To maintain consistent eligibility practices among sports, teams and players, the NCAA has an Eligibility Center that determines a list of requirements that must be followed and practiced for student-athletes to play college football.
Prerequisites
Initial eligibility requirements must be fulfilled during high school to play college football. The NCAA requires every recruit and potential college football player to successfully graduate high school while completing 16 core courses.
The courses include:
Four years of English

Three years of mathematics

Two years of natural or physical science

Two years of social science

An additional year of English, mathematics or science and four years of extra core courses, such as foreign language, religion or philosophy

Grade Point Average
After enrolling at the chosen college or university, a college football player must maintain minimum academic standards during the academic year to be eligible for competition. The NCAA Eligibility Center enforces these academic standards at the Division I, Division II and Division III level.
Academic requirements include:
Enrollment as a full-time student

Maintaining a good academic standing

The criteria for maintaining a good academic standing, such as a student-athlete's GPA, varies depending on the college institution you attend

College Recruiting
Football coaches and faculty are allowed to recruit potential college football players, but the NCAA enforces recruiting regulations that can affect a player's eligibility to play college football, according to the NCAA. The recruiting calendar is split into three phases -- quiet period, contact period and dead period -- with the NCAA monitoring the entire recruiting process.
The ​quiet period​ runs from August 1st through November 29th, and is a period when coaches can make only on-campus recruiting visits to high school athletes

The ​contact period​ runs from November 30th through January 31st, and is a period when college coaches can have face-to-face contact with student-athletes, as well as reach them by phone or social media

The ​dead period​ takes place from December 21st through January 1st, and is a period when the college coaches and recruiters are restricted from contacting any potential recruits

Scholarships
The NCAA regulates the number of available scholarships per football program. Any additional players beyond the allotted number of scholarships must be considered "walk-on" players on their college team. Similar to recruiting violations, scholarship violations may result in suspensions within the school's athletic department.
Here is a breakdown of NCAA rules on athletic scholarship offers available at the different division levels of college athletics:
Division I-A football programs are allowed 85 scholarships

Division I-AA programs are allowed 63 scholarships

DII programs are allowed 36 scholarships

References
Writer Bio
Based in Nebraska, Jeremy Hoefs began writing fitness, nutrition, outdoor and hunting articles in 2006. His articles have been published in "Star City Sports," "Hunting Fitness Magazine" and RutWear field journals, as well as on the Western Whitetail website. Hoefs graduated with a Bachelor of Science in exercise science from Nebraska Wesleyan University.