Effectiveness of Malibu Pilates Chair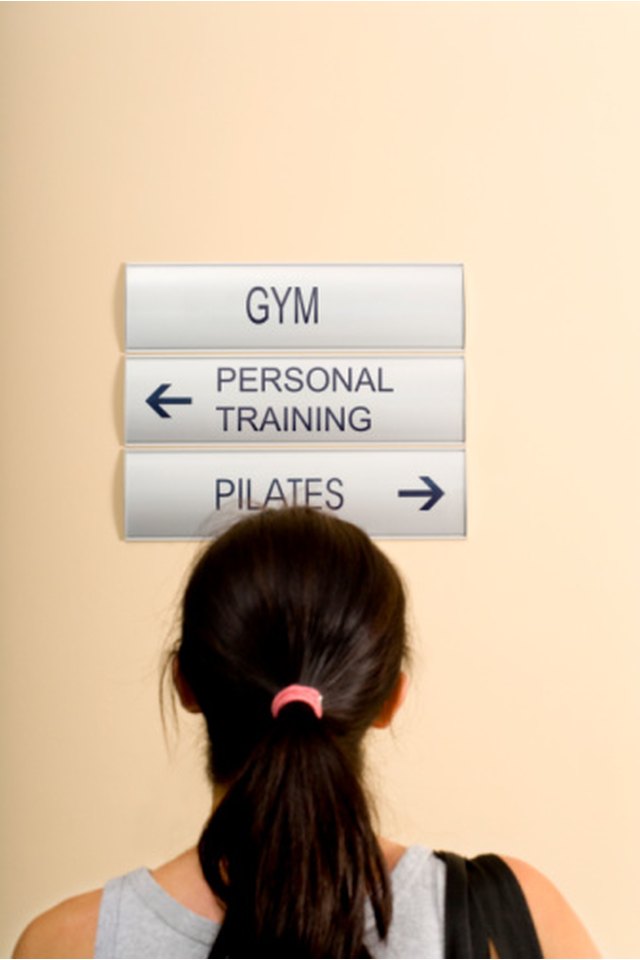 The Malibu Pilates Chair, manufactured and marketed by infomercial giant Guthy Renker Inc., offers home Pilates enthusiasts a method for performing classic Pilates wunda and electric chair exercises. Invented by fitness entrepreneur Joseph Pilates in the early 1900s, the wunda and electric chairs are still in use in Pilates studios around the world. While the professional machines are heavy and somewhat bulky, the Malibu chair weighs 40 lbs. and folds for storage. Depending on your exercise goals, the unit may be an effective choice for you. Get your doctor's advice when choosing a new exercise program.
Trainer Approved
Malibu Pilates chair inventor and certified Pilates trainer Carol Kneiff has created several circuit-style workouts for the Malibu chair that alternate between arm, leg and core exercises, creating a high-intensity calorie burn in every workout, according to Pilates trainer Carol Bartram. The chair is safe and sturdy, and offers features very similar to the professional-level machines that cost twice the amount of the Malibu unit, notes Bartram.
Pros
Featuring a spring-loaded split pedal and optional arm attachments, the Malibu chair enables users to perform a full-body resistance and cardio workout in about the space of a dining chair. Since you perform most Malibu exercises while seated, the workout is low-impact, making it ideal for those with sensitive joints. Included DVDs offer 10-, 20-, 30- and 45-minute workouts that cover arm, leg, core, and flexibility and strength exercises.
Cons
The Malibu chair has a 300-lb. weight limit, making it inappropriate for larger users. Although the unit comes with adjustable resistance springs, their weight is much lighter than the springs on a professional-level wunda or electric chair, which limits the exercises that you can choose for the Malibu chair. If you have used the professional chairs at a Pilates studio, you will need to adjust your expectations for the home unit. Although the chair is foldable, its 40-lb. weight makes it a bit too bulky to move.
Considerations
To get the most out of owning this piece of equipment, consider investing in a few personal training sessions with a certified Pilates trainer to learn how the exercises should feel, and how to modify them to meet your needs. Although Guthy Renker offers only a handful of training DVDs for the Malibu chair, other Pilates manufacturers offer DVDs and manuals with additional exercises, variations and routines. Look for video previews on YouTube or iTunes to help you choose a video that matches your training style.
Writer Bio
Andrea Boldt has been in the fitness industry for more than 20 years. A personal trainer, run coach, group fitness instructor and master yoga teacher, she also holds certifications in holistic and fitness nutrition.