Facts About a Basketball Player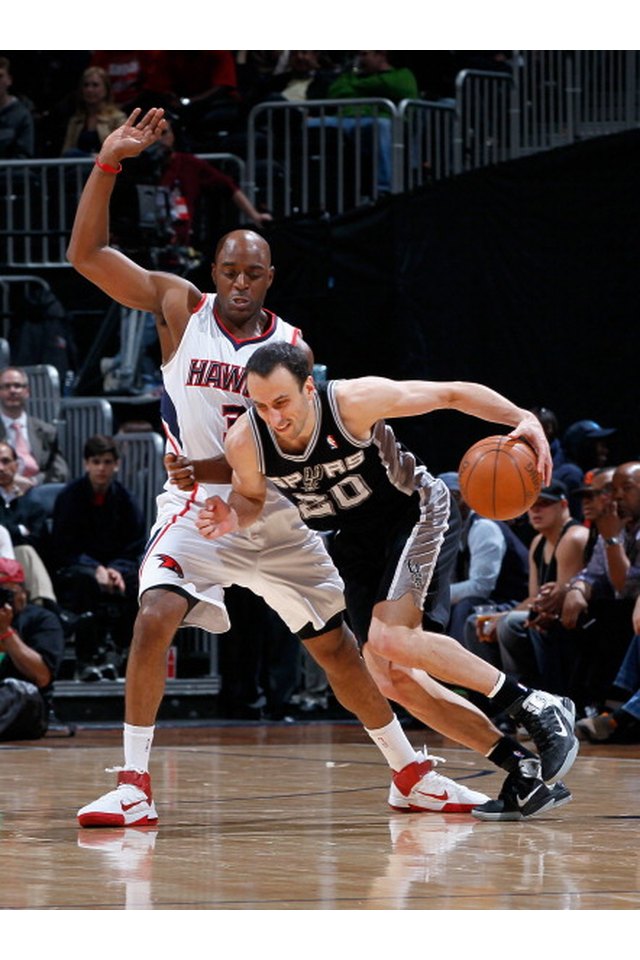 Professional basketball players come in all shapes and sizes and play in a variety of different leagues, but some general facts about them do exist. These facts are based on averages, which include the average player's height, salary and age. You can also look at things beyond the actual sport, such as the player's college education. While no two basketball players have the exact same attributes and backgrounds, the averages regarding these athletes present the facts.
Height
Since most people already recognize the immense height of basketball players, it should come as no surprise that the average player stood 6 feet 6.98 inches in 2008. Yao Ming, the tallest player in the league, stands 7 feet 6 inches, while the shortest player, Nate Robinson, is 5 feet 9 inches tall. Players in the NBA's Eastern Conference average 6 feet 7.09 inches, while players in the Western Conference average 6 feet 6.87 inches in height.
Salary
NBA salaries vary greatly, but the average player makes more than $5 million per year, according to National Public Radio. The rookie salary floor, the lowest that an NBA player can possibly make in a season, remains $473,604. Veterans usually earn more than rookies do, so players cannot earn less than $992,680 after playing five years in the league and cannot earn less than $1,352,181 after playing more than 10 years in the NBA. Players in the NBA developmental league, by comparison, earn between $12,000 and $24,000 per season.
Age
Basketball players vary in age greatly, although the average remains between 26 and 28. Since 1985, the highest average age occurred in the 1999-2000 season at 27.95 years, while the lowest average age occurred in 1986-87 at 26.53 years. The 1999-2000 season also saw the average NBA player having 5.20 year of experience, while the 1986-87 saw the average player have only 3.83 years of experience.
College
In 2005, the NBA changed its rules to state that NBA teams could not draft players under the age of 19 to play on their rosters. This means that the majority of all NBA players drafted since 2005 have attended college for at least one year. NBA stars like Kevin Garnett, Kobe Bryant, LeBron James and Tracy McGrady went straight from high school into the draft.
References
Writer Bio
Jeremi Davidson began freelance writing in 2005. Davidson enjoys writing about sports and personal fitness, contributing to a number of different health and lifestyle websites. He holds a Bachelor of Arts in English from Thompson Rivers University.