NBA Legends Lebron James. Plus, How to Shoot a Basketball Like Lebron
LeBron James is one of the NBA's biggest stars of all time. From his impeccable style to his prowess in the playoffs, he has placed himself into the Mount Rushmore of basketball stars. From all-star appearances to all-NBA selections, he has collected accolade after accolade as the best player of his generation. Here are some of the highlights plus an in-depth look at how to shoot like LeBron.
What team does LeBron James play for?
LeBron plays for the Los Angeles Lakers, alongside stars like the all-time triple-double leader Russell Westbrook and power forward Anthony Davis. He signed a 4 year/ 153 million dollar deal in 2018 which placed him among franchise legends like Kobe Bryant and Hall of Fame point guard Magic Johnson. As a member of the Lakers, he has made the postseason twice and won one championship. He signed a two year extension in the offseason that will keep the superstar in LA.
What other teams has Lebron played for?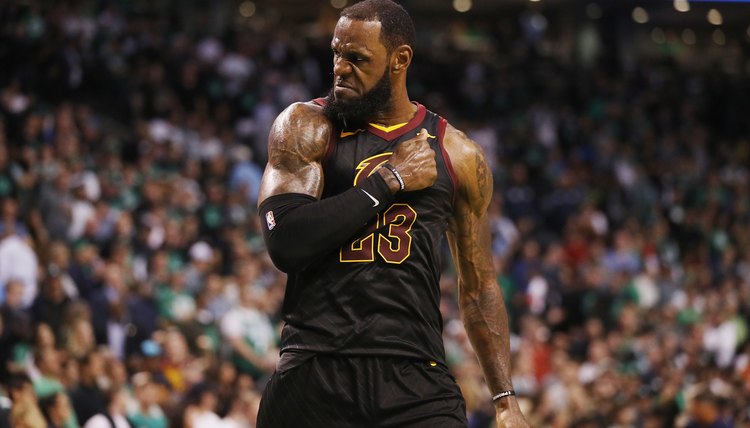 SportsRec
LeBron hasn't been a Laker for his whole career. He started his career in 2003 when he was drafted first overall by the Cleveland Cavaliers. After unsuccessfully being able to carve out playoff success with losses to the Boston Celtics, Orlando Magic, and Detroit Pistons, he would move on to the Miami Heat. He would team up with Chris Bosh and Dwayne Wade and form the "Big 3" and they would dominate for years. He would return to Cleveland in 2014, and would team up with Kevin Love and future Brooklyn Nets star Kyrie Irving. Then he would move onto the Lakers in 2018.
Will LeBron break the career points record?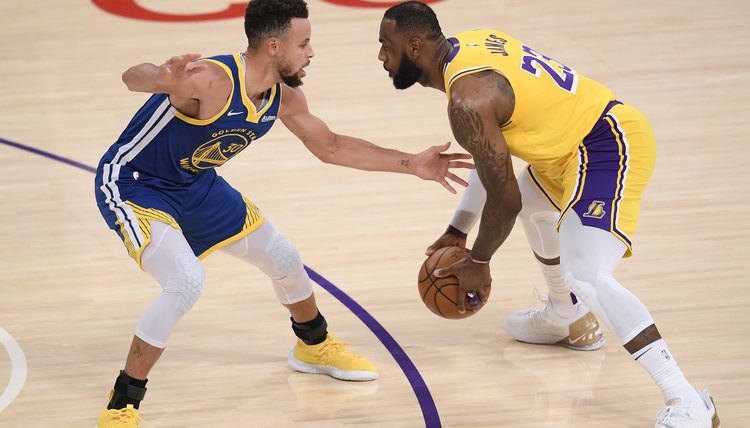 SportsRec
A big story line for LeBron James is if he will break the most career points in NBA history record owned by Kareem Abdul-Jabbar. So far he has passed all time greats like Chicago Bulls great Michael Jordan, Larry Bird, Houston Rockets star Charles Barkley and more. He most recently replaced Utah Jazz hall of famer Karl Malone for number two on the list. He sits just a thousand points back from Kareem on the all-time scorers list. However he sits very far back on both the assists leader list and the rebound leader list owned by Wilt Chamberlain.
How many NBA Finals has LeBron won?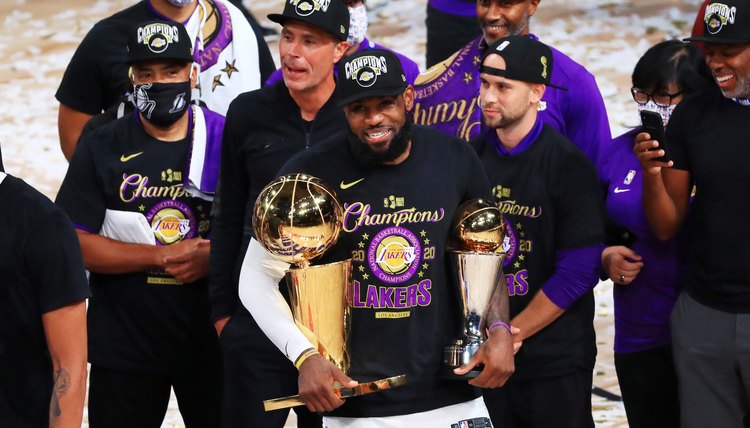 SportsRec
LeBron has won four championships in his illustrious career with a Finals record of 4-6. James would suffer losses to the San Antonio Spurs and the Dallas Mavericks before breaking through in 2012 against the Thunder and 2013 against the Spurs, winning Finals MVP in both. But he would be bested in the following year by a Spurs team led by Kawhi Leonard. He would rejoin the Cavs and lose his first finals with the new look Cavs against the Steph Curry led Warriors. A win would come in 2016 against the Warriors but the Cavs would suffer two straight Finals losses to the Warriors after Kevin Durant signed there in 2016. After moving to the Lakers, it seemed like a Finals victory would never come after missing the playoffs in the 2019 regular season. But they would win in 2020 against the Miami Heat.
1. Ready position
Hold the ball in the standard way, with your shooting hand under the ball and your off hand or guide hand on the side of the ball. James, like most players, rests the ball mostly on his fingertips with little space between his palm and the basketball.
2. Load position
Cock the ball back over your head so that the ball is directly over your shooting side eye and just slightly above your forehead. James' shooting motion is compact, and he does not cock the ball as far back as some players.
3. Find your comfortable elbow release
Maintain a comfortable shooting elbow that's angled slightly outward. Many coaches say that the elbow should be tucked in and in a straight line with the shooting leg, but James' elbow flares out slightly and is not in line or under the basketball.
5. Use a high release point
Jump high and follow through up and out toward the basket. Some players flatten their shot out on jump shots, but James still uses a high release and follows through with a standard up-and-out motion.
6. Add a fade-away motion
Add a fade-away motion by jumping backward slightly instead of straight up and down as you shoot. James often uses a fade-away jumper, which helps to prevent blocked shots and allows him to see the goal easier.
Don't get discouraged if you cannot shoot just like Lebron James. Use his techniques to improve your skills, and come up with a shooting style that works best for you.
References
Tips
Don't get discouraged if you cannot shoot just like Lebron James. Use his techniques to improve your skills, and come up with a shooting style that works best for you.
Writer Bio
Based in Harker Heights, Texas, Timothy Onkst has been writing about sports, fitness and health since 2003. His articles have appeared in a variety of publications including "Texas Roundball" magazine, Yahoo Sports, Fox Sports and other websites.