Difference Between Men's & Women's Basketball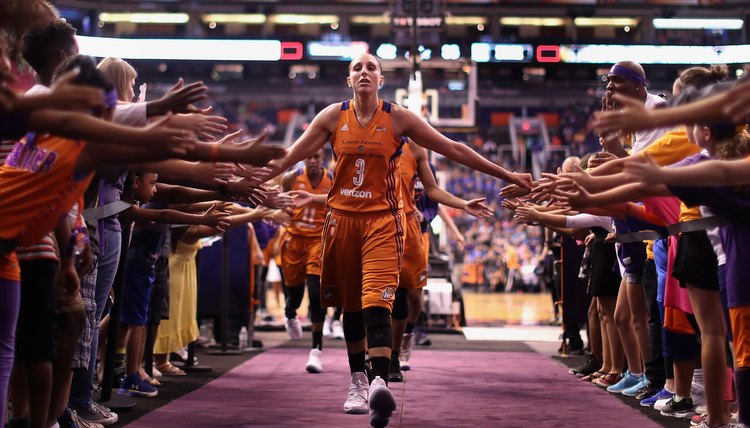 There are quite a few differences between men's basketball and women's basketball games, many of which have to do with either the high school, NCAA or professional level of basketball that they are competing in.
Other key differences between men's and women's sports, more specifically basketball, can be seen in the style of play that they compete with, as well as overall popularity.
Ball Size
The size of the ball used by women's basketball players ranges from 28 1/2 to 29 inches in circumference. This is slightly smaller than the men's size because NCAA Division I and especially NBA players are typically much larger than women's D1 and WNBA players.
The basketball in the men's game is between 29 1/2 and 30 inches. Women's hands are smaller than men's hands on average, so it's easier for women to handle the smaller ball.
Three-Point Shot
The three-point basket is an integral part of both men's and women's basketball.
In NCAA basketball, the men's three-point line is 20 feet 9 inches from the rim

Women's basketball teams at the NCAA level use a three-point arc from 19 feet 9 inches away

Similarly, the NBA's three-point line varies from 22 to 23 feet 9 inches, while the Women's National Basketball Association's arc measures 20 feet, 6 1/4 inches from the hoop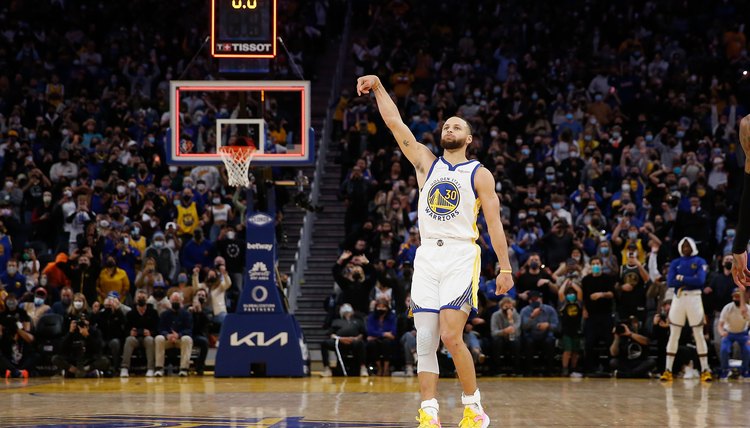 SportsRec
Style of Play
Styles of play vary widely for men's and women's games, depending on their personnel. Men's games do tend to feature more scoring -- about five more points per game on the college level -- and men shoot a bit better from the field, although free-throw shooting is about even in college athletics.
Because men are taller, more men can dunk the ball and play above the rim.
Backcourt Rule
Men's college basketball rules determine that the ball must cross the halfcourt line in 10 seconds and the offensive team must shoot within 35 seconds of gaining possession.
Women's college basketball doesn't employ the 10-second rule, although there is a 30-second shot clock in both college and the WNBA. The NBA has a 24-second clock.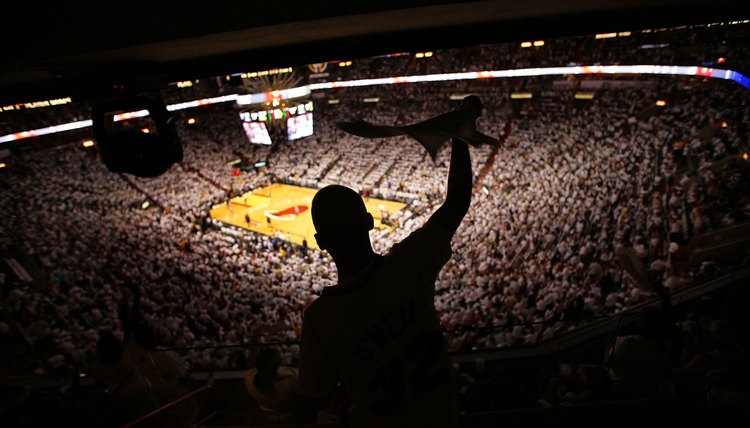 SportsRec
Popularity
Men's college and professional basketball has been a mainstream sport in the United States since the 1940s, and that has only continued to skyrocket with the ability of clips and highlights to be shared by companies like ESPN to millions of people on social media within seconds.
Women have been playing just as long, but women's basketball leagues did not become popular until the mid-1980s. Men's attendance and television ratings are significantly higher than women's, a gender equity issue that is especially noticeable during the men's and women's NCAA tournament, March Madness, and its three-week long run towards the Final Four.
Ohio State University mens' basketball, for example, averages more than 15,000 fans per game, while the women's team averages about 3,510 per game. This is a common differential among many major college teams, but there are exceptions. For example, Tennessee's Lady Volunteers regularly sell out and often draw bigger crowds than the men's team. Connecticut's Lady Huskies draw sell-out crowds, just like the men's squad.
References
Writer Bio
Steve Silverman is an award-winning writer, covering sports since 1980. Silverman authored The Minnesota Vikings: The Good, The Bad and The Ugly and Who's Better, Who's Best in Football -- The Top 60 Players of All-Time, among others, and placed in the Pro Football Writers of America awards three times. Silverman holds a Master of Science in journalism from the Medill School of Journalism.