Bike Review: Giant Sedona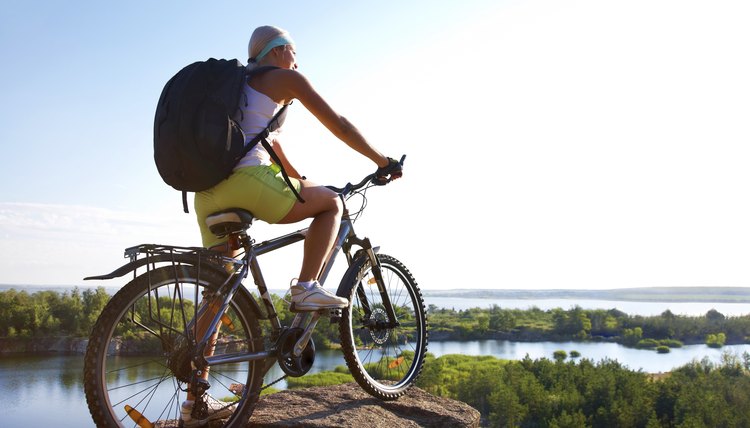 The Giant Sedona is a comfort bike that can be ridden both on- and off-road. Depending on the model, it has either a 21 or 24-speed drivetrain and a front suspension. The bike comes in extra small, small, medium and large sizes. Women-specific models are also available. The Sedona is available in black with charcoal accents, silver with green accents, dark silver with red accents or white with turquoise accents.
The Sedona Line
Giant offers the Sedona and Sedona DX models. As the higher model, the DX comes with a front shock, an upgraded stem and seat and also more gears. Both models utilize an aluminum frame and a mix of SRAM, Shimano and Suntour components. The comfort of the Sedona is provided by its upright seating position, and with the DX model, its front shock suspension. Both models are made for leisurely on-road rides at moderate speeds or light off-road riding.
Who Can Ride This Bike
The Giant Sedona can be ridden by a variety of cyclists of varying height. The women-specific bike, however, does not come in a large size. A child-specific model of the Sedona is not available.
References
Writer Bio
David Dorion has been a professional writer for more than 10 years. He has published stories in the "Los Angeles Times" and the "USC College Magazine." A graduate of the University of Southern California with an M.A. in writing, Dorion lives in Los Angeles.