What Is Better for Arthritic Knees? Elliptical Machines or Treadmills?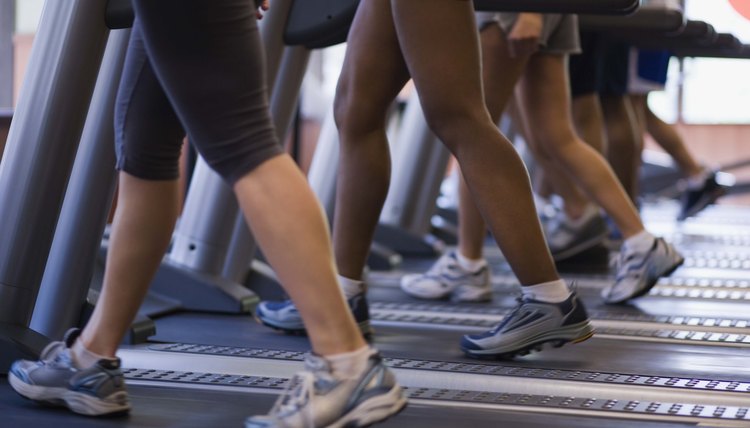 Both elliptical machines and treadmills can help people with arthritic knees. Your choice may depend on your individual preference and physical condition. Consult with your doctor and/or a qualified physical therapist before beginning an exercise program to determine if one machine might be better than the other for you.
Aerobic walking reduced both the disability and the pain associated with osteoarthritis of the knee.

Annals of the Rheumatic Diseases, in a 2005 review of scientific literature
Statistics
One thing is certain: the right kind of moderate exercise helps people with arthritic knees. The Centers for Disease Control and Prevention note that exercising moderately at least three times per week can reduce your risk of arthritis-related disability by 47 percent if you are an older adult with knee osteoarthritis.
Osteoarthritis is very common; about half of everyone over age 85 may develop knee osteoarthritis. Among obese individuals, two out of three may develop knee osteoarthritis.
Treadmill
Getting a cardiovascular workout on a treadmill is one exercise that may be done even with tender knees, according to the Arthritis Foundation's publication Arthritis Today. It is important, however, to avoid using the incline feature on the treadmill, as this can be dangerous for arthritic knees.
A systematic review of the scientific literature published in the Annals of the Rheumatic Diseases in 2005 found that aerobic walking reduced both the disability and the pain associated with osteoarthritis of the knee. The same finding applied to home-based, quadriceps-strengthening exercises.
Elliptical Machine
Low-impact exercises for people with knee osteoarthritis was recommended in an article in Arthritis Today written by Bashir Zikria, M.D., M.Sc., Assistant Professor of Sports Medicine at Johns Hopkins University. He explained that exercising on the elliptical machine is a good choice, but he also favors walking and cycling.
Degenerative arthritis and some other knee problems, however, can cause knee pain among some people while using an elliptical trainer. The Mayo Clinic cautions that working out on an elliptical machine should not produce knee pain.
If your healthcare advisors and you agree that using an elliptical machine is good for you, it is best to use a low resistance setting, suggests researchers at the University of New Mexico. The same advice applies to cycling and rowing machines.
Listen to Your Knees
Ultimately, you have to monitor how your joints feel during and after exercise to determine which exercises are best for your individual needs. Make sure that whatever exercise program you choose doesn't push your knees beyond their limits. Always consult with your physician before beginning any kind of workout regimen.
About the Author
Dean Haycock holds a Ph.D. in Biology from Brown University and received a fellowship from the National Institute of Mental Health to study at The Rockefeller University.
His neuropharmacology research has been published in the Journals of Neurochemistry, Biological Chemistry, Medicinal Chemistry, Pharmacology and Experimental Therapeutics and in Brain Research.
Haycock is the author of The Everything Health Guide to Schizophrenia, The Everything Health Guide to Adult Bipolar Disorder, 2nd edition, and co-author of Overcoming Complications of LASIK and Other Eye Surgeries.