How to Fix Sky Marks on a Golf Driver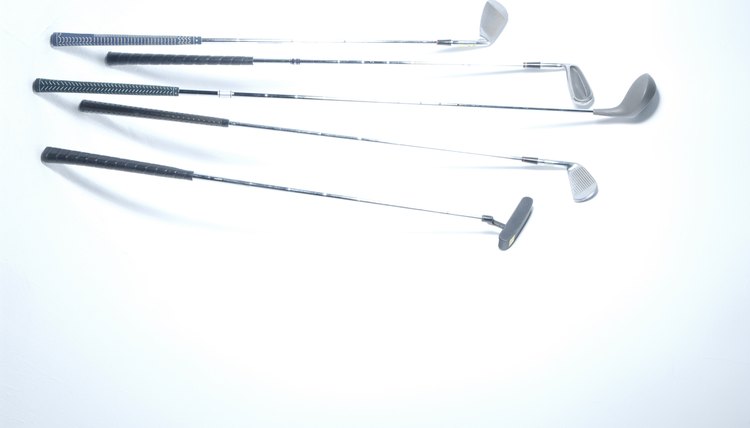 Sky marks are white marks left on the heads of golf clubs, most often on drivers. They are created when the top of the club head moves under the ball -- sometimes because the ball is teed too high. You can remove the marks with a few basic tools, but in some instances you may also need to use touch-up paint to give the club its shiny look.
Scrub the mark lightly with a paper towel and soapy water. If this does not work after a couple minutes, swap out the towel for a toothbrush and scrub in a circular motion.
Use a buffing compound if the soapy water does not work. Any buffing compound found at an auto shop will work.
Apply touch-up paint to the marks if water and buffer do not work. Let the paint dry.
Remove excess paint by gently rubbing it with 1,500-grit sandpaper and then smooth the area with 8,000-grit sandpaper.
Use metal polish to give the club a shiny new look.
References
Writer Bio
Chris Roling is a graduate of the E.W. Scripps School of Journalism at Ohio University. He contributes to a variety of online publications.