Male Vs. Female Sports
Before the modern, more egalitarian age of professional sports began during the latter half of the 20th century, there was undoubtedly a much larger number of male athletes compared to female athletes. In recent decades, tons of effort has been put forth to ensure that women athletes have the same opportunities as their male counterparts, and no effort has been more influential than Title IX.
The Title IX Revolution
Title IX of Education Amendments, more commonly known as just 'Title IX', was a 1972 law that prohibited sex-based discrimination in any school or other educational institution that receives federal government funding. Today, Title IX is most commonly associated with athletics, and ensuring that female players and women's teams have the same opportunities as men's teams and men's sports.
The law helped raise girls' participation in high school sports from 294,000 in 1971-72 to above 3.5 million at their peak in 2017, when female athletes made up 43% of all high school athletes in the United States, according to EdWeek.org. In addition, according to the NCAA, women's sports teams have outnumbered men's teams since 1996-97: as of 2017, there were 10,586 women's teams and 9,159 men's teams.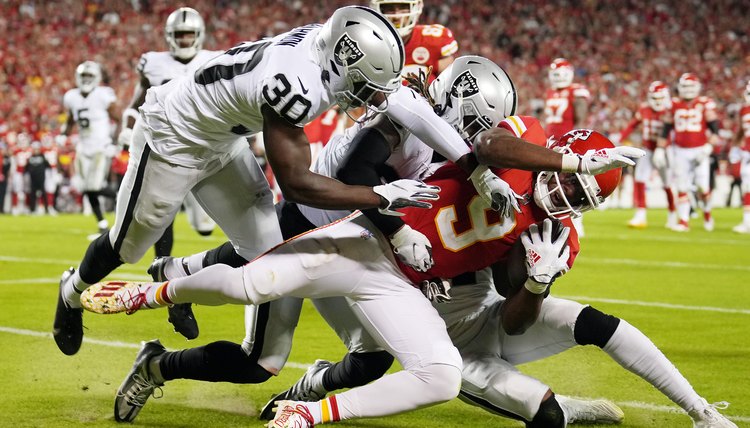 SportsRec
The Muscle Sports
Men continue to dominate most sports in which raw strength and aggressive physical activity are often paramount, like football and ice hockey. Men used to dominate the wrestling scene, but women's college wrestling is quickly becoming one of the fastest growing collegiate sports as more schools continue to add programs each year.
Professional American football and collegiate American football continue to hold steady at the top of the revenue and TV ratings game, a feat that shows no sign of changing any time soon.
Women's pro football leagues have seen little success, which is not surprising, given biological sex differences between men and women, including lower testosterone levels that make it more difficult for women to grow upper bodies and muscle masses as dense as mens.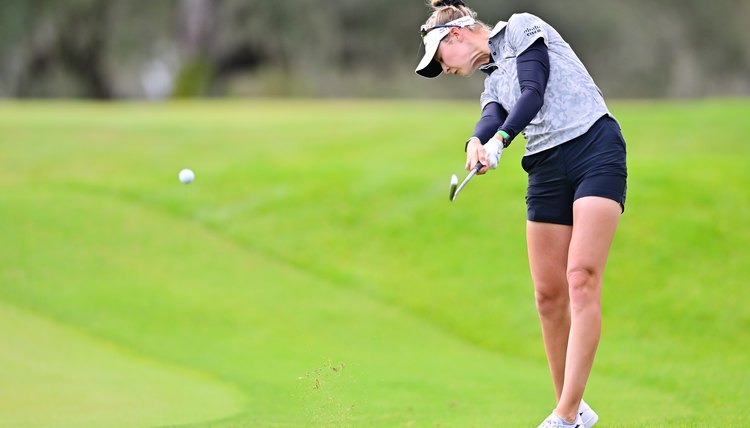 SportsRec
Level Playing Fields
Men and women's competition is almost identical, with only a few rules differences, in sports such as basketball, swimming and diving, track and field, soccer, tennis and golf. In general, accommodations are made for the fact that women are smaller and less muscular than men. In track and field, for example, men throw a 16-pound shot put while women use an 8.8-pound shot. Golf courses have several tees for each hole, and women typically play the forward or middle tees, rather than the longer tees.
In high school basketball, the girls' ball is 1 inch smaller in circumference and 2 ounces lighter than the boys'. In college hockey, body checking is forbidden in the women's game, but not the men's.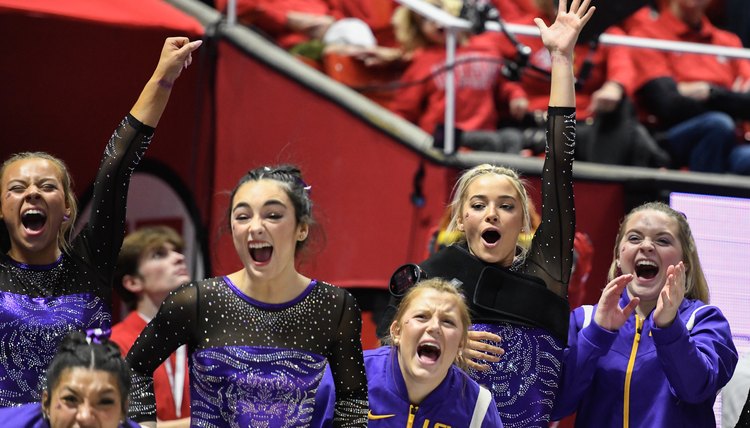 SportsRec
Male vs. Female Sports in the NIL Era
The battle for equal pay has been a long-discussed topic in the United States, and conversations reached their all-time high when the American women's soccer team was having significantly more success than the men's team, but the gap in pay did not reflect that at all.
With this issue at the forefront of many people's minds, the introduction of Name, Image and Likeness deals to collegiate sports left many wondering if the same results would come about, with the big name football and basketball players dominating the pay compared to the women.
A couple years into the NIL era, however, people are beginning to see that social media is playing a much larger role than originally thought. There are several NCAA women's gymnastics, women's volleyball, women's basketball, women's tennis, women's golf and women's track and field personalities that are making hundreds of thousands of dollars off of NIL money because they have amassed millions of followers on social media apps like TikTok and Instagram.
While people may continue to view the performance gap as a reason to not watch women's sports, it's undeniable that these celebrity-like personalities have brought more attention to women's athletics in a big way, and showed just how smart women in sports have been in using their influence to market themselves and their teammates.
You've Come a Long Way...
For many years, women were artificially held back in sports based on supposed physiological inferiority. From 1932 through 1956, for example, women ran no farther than 200 meter sprints at the Olympics. Today, women run the same events as men. This egalitarian spirit allows both women and men to enjoy the benefits of sports, including improved physical fitness, strength gains, weight loss and a reduced risk of disease. Additionally, coed sports such as mixed doubles tennis or coed recreational leagues permit men and women to enjoy the social and fitness aspects of sports together.
References
Writer Bio
M.L. Rose has worked as a print and online journalist for more than 20 years. He has contributed to a variety of national and local publications, specializing in sports writing. Rose holds a B.A. in communications.