List of BMX Bike Brands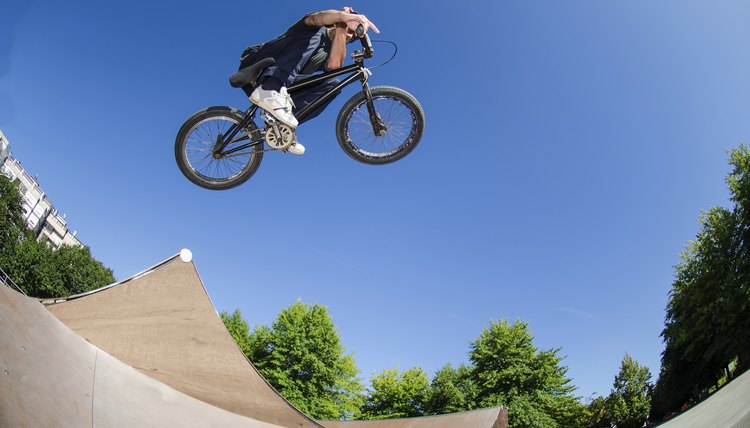 In BMX bike racing, you have to have the best, most durable and fastest bike to stand out against your daredevil competitors. Experienced BMX buyers should look for durable trick bikes made from chromoly steel alloy. High-tensile steel BMX bikes are less expensive, making them perfect first BMX bike investments for beginners. The bikes in this list of standout BMX brands come in all sizes, shapes and colors.
Lightweight Yet Durable
These BMX bikes are the most lightweight yet durable models: • Mongoose • Fit • We The People
Street Stunts
These tricked-out BMX bike models are ideal for street stunts: • Eastern The Boss • Sunday Aaron Rose Pro • Haro 124
Appearance and Movability
These BMX bike brands have excellent overall appearance and movability: • Verde • United • Hoffman Ontic 18" • Kink
References
Writer Bio
A Youngstown, Ohio native, Katelyn Chef has been writing fitness and health related topics since 2012. Katelyn is a Cum Laude graduate of The University of Mount Union where she earned her Bachelor of Arts degree in English: writing.