What Is the Longest-Hitting Golf Driver?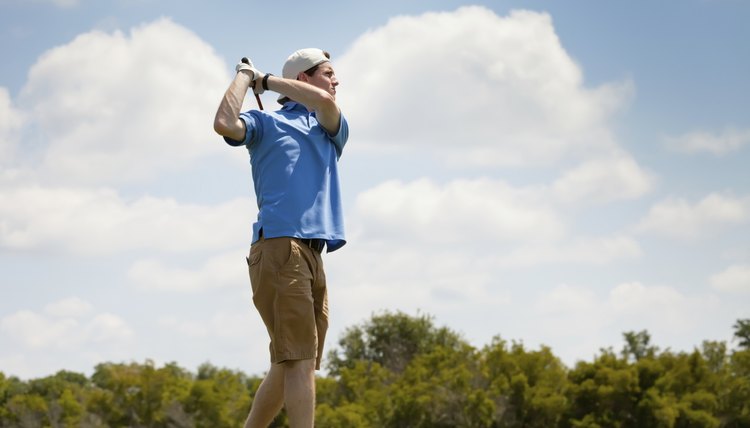 The longest driver on the market has plenty of reviews, tests and technological specs to back up that claim. While characteristics such as weight, length, composition, durability and price may come into play when deciding whether to purchase a particular driver, the distance achievable is always most important.
The Callaway XHot
This driver has been touted by magazines, newspapers, blogs and online stores as being the longest driver on the market. There have been claims that this club can add as many as 10 yards to your current distance, all while being long and lightweight. It's adjustable from 5.75 to 8.75 degrees of loft, and is designed to be noticeably forgiving on each shot you take. At the time of publication, this driver has a starting price of $199.
Testing
Taking the XHot for a test drive is easy. If your store does not have a range where you can try the driver, just buy it and keep the receipt if the store accepts returns. Drive a ball with your old driver. Note the distance and accuracy. Then drive with the XHot. Note the distance and accuracy and compare it to your old driver to help you make your final purchasing decision.
References
Writer Bio
Tenesha Curtis has been studying human behavior for more than 10 years. She earned a bachelor's degree in sociology and a master's degree in social work, both from the University of Louisville. She works as a behavioral health trainer, offering her participants skills, concepts and knowledge to help them create healthier relationships by first making healthier decisions for themselves.