Top-Flite XL Vs. Wilson Golf Clubs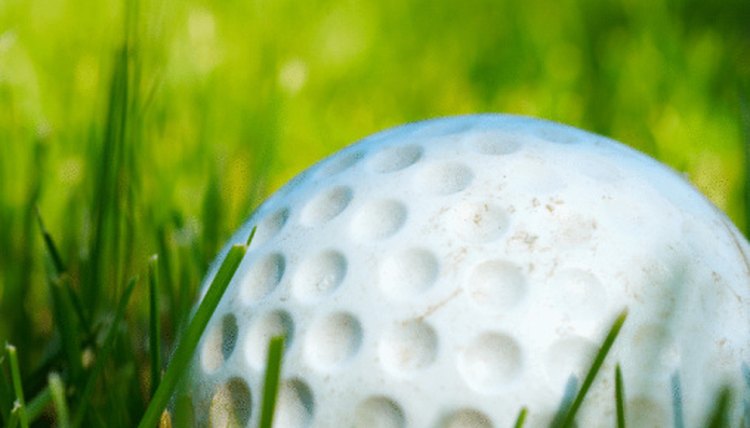 Top-Flite XL and Wilson are two of the more value-centered brands in golf. Both companies manufacturer quality clubs at a fraction of the cost of premium irons. Although Top Flite is not a staple of players on the professional tours, Wilson does make equipment that is used at the highest level. There are plenty of quality offerings for players of all skill levels from both Wilson and Top-Flite.
Top-Flite XL Clubs
The current Top-Flite XL offering -- as of January 2011 -- combines 13 clubs into a player-friendly complete set. Included with this set, according to the company, is a driver, 3-wood, 3- and 4-hybrid, 5 iron through pitching wedge and a putter. These clubs are stainless steel for a classic look and have large cavity backs for a lower center of gravity. This ensures these clubs will be easy to hit for the mid- to high-handicapper. As an added bonus, these clubs come complete with a stand bag, club covers and a rain hood.
Additional Offerings
Although the XL set is also available in a women's version, Top-Flite has expanded its XL golf club offerings to include the XL7000 set and the XLJ clubs. None of these clubs will be seen on professional tours, yet still make quality, affordable options for the beginning and intermediate golfer. The XL7000 has a similar makeup to the XL set, but has an additional fairway wood and a lower profile on all the hybrids. The XLJ clubs have been specifically designed for junior golfers.
Wilson's Full Line
Rather than making complete sets of clubs like Top-Flite, Wilson chooses to develop PGA Tour-proven drivers, woods, hybrids, irons, wedges, and putters individually. Padraig Harrington is a longtime endorser and won the 2008 British Open and PGA Championship using a number of Wilson clubs. These clubs could be considered a step above the Top-Flite offerings. The DXi driver and FG62 irons are popular offerings among better golfers. The company also has a diverse line of game improvement clubs including the di11 iron set.
Specs for Players
Wilson claims its DXI driver provides an element that all golfers seek -- added distance -- by using trajectory control to lower spin and reduce clubhead drag. This increases clubhead speed and launches the ball lower. The company says that better players generally choose lower loft combinations while high-handicappers opt for the 10 degree and 10.5 degree models. The FG Tour irons are Wilson's first cavity-back blade model and one of its most popular option among better players. This set earned a gold medal from "Golf Digest's" Hot List, which ranks equipment releases from major manufacturers.
References
Writer Bio
Lyle Stefanavich started writing professionally in 2005. His work has appeared in the "Olivet College Echo," "Battle Creek Enquirer," "The South End Newspaper," TellUsDetroit.com, "Warrior Within Magazine," "Dearborn Press and Guide," Dethoops.com, CSTV.com, and UCSHO.com, among other publications. Lyle holds a Bachelor of Science in finance from Wayne State University and is pursuing his Master of Business Administration.