The Height of an Official NBA Basketball Hoop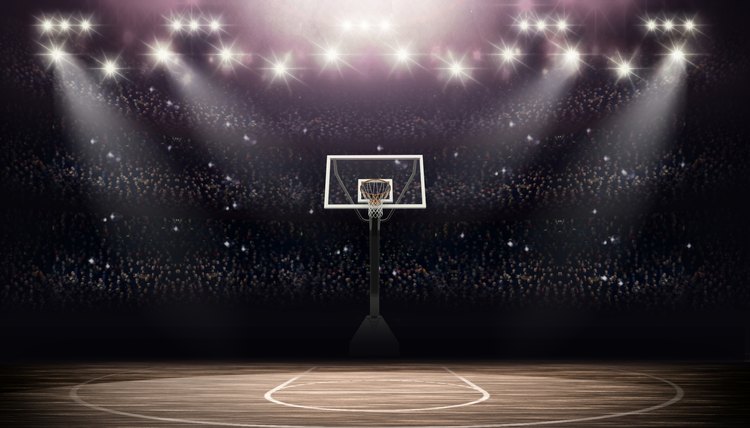 In a regulation game of basketball, the rim is required to be ​10 feet​ off the ground. This was one of the original 13 rules of the game at the time of its invention by James Naismith is 1891, and it still holds true to this day.
The Early Days of Basketball
The popularity of basketball eventually spurred the creation of over 100 rules and a host of changes to the courts, number of players and the size and style of both baskets and balls in the following century. Rim height, however, is one rule that has gone completely untouched for the whole history of the game. When Naismith hung the original peach baskets on the first basketball court near the running track at Springfield Teachers' College, the railing happened to be 10 feet in height. The 10-foot standard was coincidental but became an integral part of the game.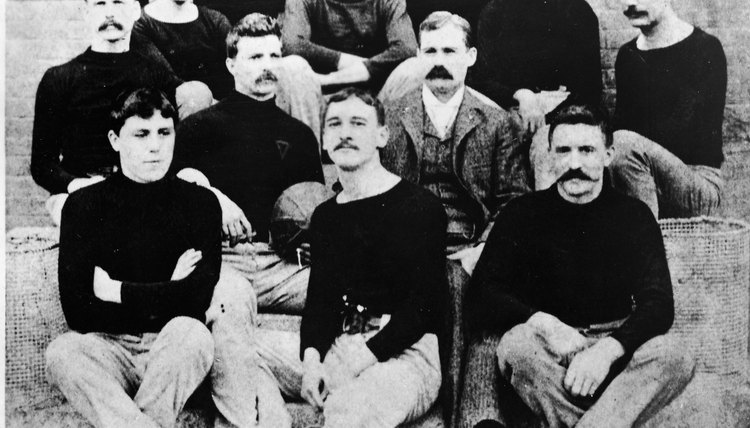 Rules of the game: The rim of a basketball hoop should stand at 10 feet.
Calls to Raise the Rim
With the average height of NBA players reaching around 6 foot 7 inches, those in favor of raising the rim height seem to have more support than ever. The 2008 NBA All Star Slam Dunk Competition became a battlefield for the rim-height debate when 6 foot 11 player Dwight Howard challenged NBA officials to consider raising the rim to 12 feet for his dunk, as an attempt to address contentions by shorter players that his height accounted for his dunking ability. Howard was not alone in his favor towards raising the rim, as players like Rudy Gay and Gerald Green also voiced their liking to his ideas, with Green even going as far as to suggest 13 foot rims.
Players aside, some legendary NCAA coaches have also come out in support of a higher rim:
Phog Allen

John Wooden
Dean Smith'
Larry Brown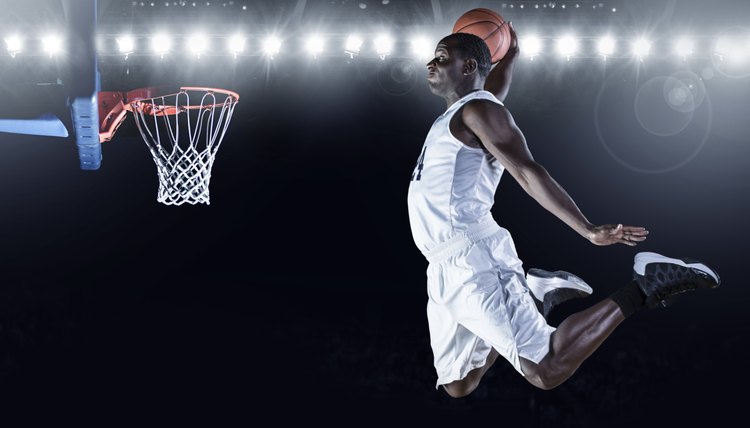 Rules of the game: The rim of a basketball hoop should stand at 10 feet.
References
Writer Bio
Max Roman Dilthey is a science, health and culture writer currently pursuing a master's of sustainability science. Based in Massachusetts, he blogs about cycling at MaxTheCyclist.com.