The Body Types of Soccer Players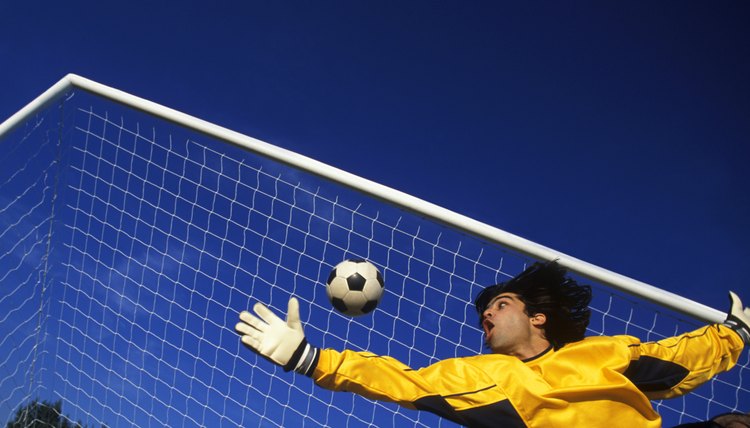 Soccer players at the highest levels have plenty of reasons to minimize body fat and maximize body mass. Because of this many have taken notice of the superior body composition and body strength of many pro soccer players. For example, Chelsea's Didier Drogba and Real Madrid's Cristiano Ronaldo memorably posed for Annie Liebowitz on the cover of Vanity Fair to publicize the 2010 FIFA World Cup. You don't need to be a perfect Adonis or Aphrodite to succeed at recreational soccer, which welcomes all different body types and body shapes.
What are the body types for a human?
In the 1940s, W.H. Sheldon, an American psychologist, came up with three different somatotypes, or body types, for the human body. They fall under the Mesomorph, Ectomorph, and Endomorph. All three can be found in the game of professional soccer.
What is a mesomorph?
Design Pics/Design Pics/Getty Images
A mesomorph is an athletic specimen with very good physical traits. These include a large bone structure, a large chest, and broad shoulders. Many soccer players fall under this body type due to its inherent athleticism. Some of the best players like Kylian Mbappe and Cristiano Ronaldo are mesomorphs. Mesomorphs have notable upper body strength and muscle mass and often look like the prototypical bodybuilder. They tend to be strikers due to their explosiveness and superb cardio.
What is an ectomorph?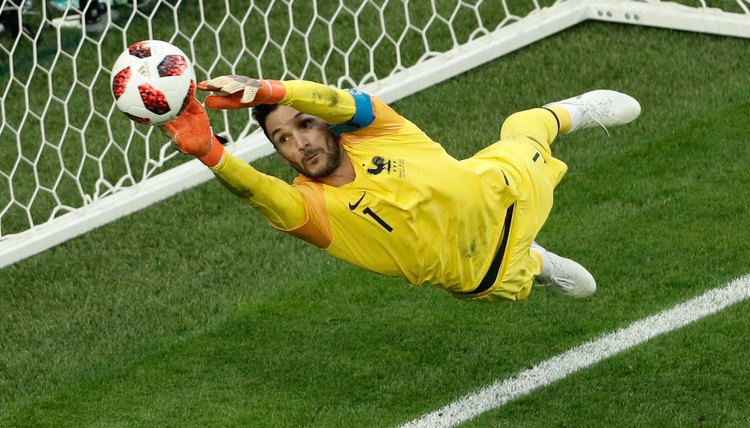 Design Pics/Design Pics/Getty Images
The ectomorph is somebody who tends to be tall and of a slender body shape. This soccer player body type can be seen from goalkeepers and midfielders. Their large wing span allows them to corral players and balls easily. They also have very good lower body strength as well. They also tend to have good cardiovascular health as well.
What is an endomorph?
Design Pics/Design Pics/Getty Images
The Endomorph is one of the rarer soccer body types due to their higher BMIs but they still are seen on the pitch. They are short and stocky and have massive core strength. They usually are central defenders due to their strength but usually can't dribble. Notable endomorphs include Sergio Aguero and Wayne Rooney who used their big builds to dominate on the pitch.
From Tiny to Mighty
Design Pics/Design Pics/Getty Images
At a professional televised game, the camera scans down the row of players for each team awaiting the start. At a 2011 match between European powers as Barcelona and Manchester United, for example, the camera jumped down to tiny but relentless Barca forward Lionel Messi, at 5 feet, 7 inches tall, and back up to lanky former Man U goalkeeper, Edwin van der Sar, 6 feet, 5 inches tall and with a tremendous wing span. Soccer players range between Messi and van der Sar in height and overall physique. An exception would be a tall, thin player such as Englishman Peter Crouch, a journeyman who has played on more than 10 teams. He stands at 6 feet, 7 inches, and weighs only 156 pounds.
Average height of a soccer player?
A review of the European soccer labor market conducted by the International Centre for Sports Studies in Switzerland collected demographic and physical data on professional soccer players, published in 2009. Their average height was 5 feet, 11 1/2 inches tall. Germany's pros average 6 feet at the tallest end of the spectrum, and Spain's are the shortest at 5 feet, 10-3/4 inches. Goalies average 6 feet, 2 inches, midfielders, 5 feet, 10-3/4 inches, and forwards and defenders are right around 5 feet, 11-1/2 inches.
How tall is the US National Team?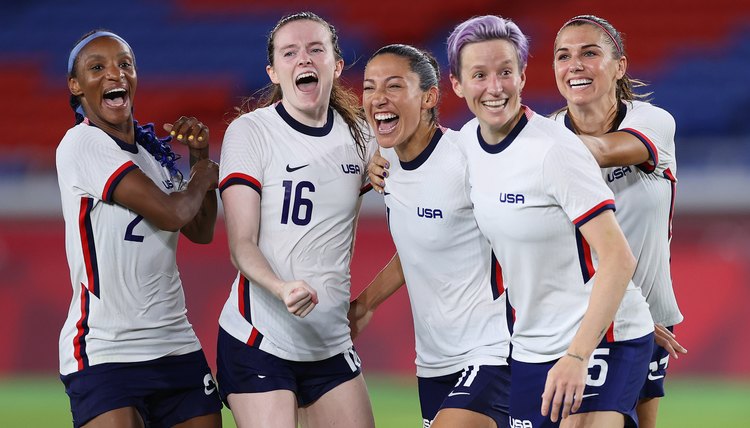 Design Pics/Design Pics/Getty Images
The U.S. Men's national team had an average height of 5'8" in 2022. Defender Matt Miazaga was the tallest on the team a 6'3" and Midfielder Alan Sonora is the shortest at 5'7" The U.S. women's national team as of February 2023 had an average height of 5'3" and ranged from striker Ashley Sanchez at 5 feet, 4 inches in midfield to Taylor Kornieck, a 6 feet, 1 inch Midfielder.
The Ideal Build
While a theoretical ideal balance might exist for body height, speed and center of gravity in soccer, "in reality this is not so obvious," writes Richard Witzig in "The Global Art of Soccer." Great male players have ranged from 5 feet, 6 inches to 6 feet, 2 inches tall, a build that includes an estimated 95 percent of the world's adult male population. Soccer players rarely weight above 200 pounds though, "as the physical demands of the sport dictate that players cannot carry that weight and compete" for 90 minutes or more, he writes. Professional basketball and American football players, by contrast, require levels of brawn and height that exclude all but 10 percent of the adult male world population, Witzig notes.
Writer Bio
Brandon Mentore has been a health coach and strength and conditioning specialist for over 15 years. He has worked with hundreds of people in his career on health, fitness, nutrition, supplementation and more. He constantly educates himself so he can share with others and is always on the cutting edge of health.