ASA Softball Rules on Obstruction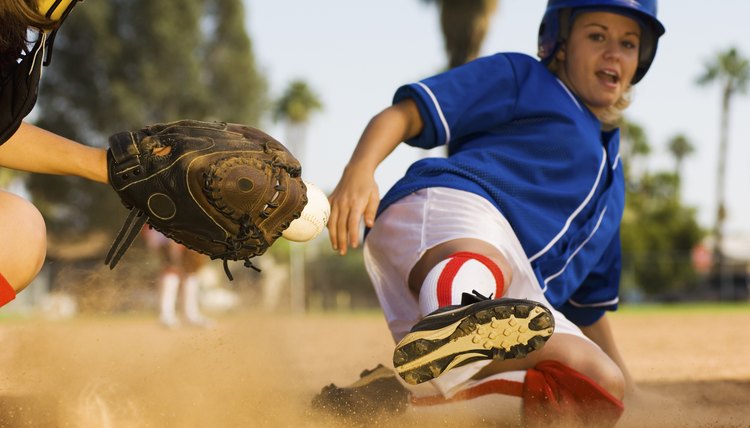 The Amateur Softball Association of American sets the universal rules for softball in the United States. According to their official rule book, obstruction is when a defensive player affects or prevents a batter from swinging at a pitched ball or hinders the progress of a runner. For example, a catcher can be called for obstruction if the catcher's glove makes contact with the hitter's bat or when a defensive player doesn't have possession of the ball and blocks a base or base path. If the defensive player has the ball, she is allowed to block the base or base path to apply the tag for an out.
Effects of Obstruction Call
Once obstruction occurs, the umpire allows play to continue but immediately declares obstruction and signals for a delayed dead ball. If obstruction occurs with a hindered batter and the batter doesn't make contact with the ball, the batter is given first base. If the batter does make contact with the ball, the play remains live in case she is able to move beyond first base. If the runner is out at first, the umpire awards the runner first base. If obstruction occurs with a runner and that runner is called out during the live play, that runner and any other runners are awarded bases.
References
Writer Bio
Kim Nunley has been screenwriting and working as an online health and fitness writer since 2005. She's had multiple short screenplays produced and her feature scripts have placed at the Austin Film Festival. Prior to writing full-time, she worked as a strength coach, athletic coach and college instructor. She holds a master's degree in kinesiology from California State University, Fullerton.