Tips on Football Walk-On Tryouts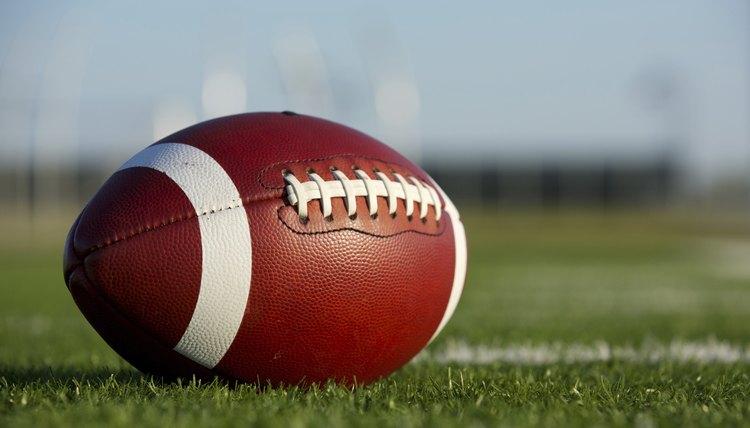 Most, but not all, NCAA Division I and Division II football programs offer athletic scholarships to help reward players who choose those schools. Two types of non-scholarship players, called "walk-ons," may also join the squad. Preferred walk-ons are invited to join their teams, while some schools also hold tryouts for potential walk-on players. Prepare yourself well if you wish to try out for your school's team.
Get in Shape
All walk-ons are expected to be in the best possible physical condition. Additionally, the tryout will likely involve strength-testing exercises such as bench presses, a 40-yard dash and other fitness tests. Michigan's Jordan Kovacs -- a walk-on who became a team captain and a second team All-Big Ten safety in 2012 -- who trained every day, beginning at 6 a.m., for six months before trying out. Begin training as soon as you decide you're going to try out, even if you're still in high school. Perform as much strength and speed training as possible.
Strength in Numbers
Work on your football skills as much as you can. Ask your high school coach to recommend individual drills, or better still, workout with other players. If you haven't left for college yet, try to get together with some of your high school teammates for informal workouts. Prior to his tryout at Michigan, Kovacs and fellow would-be walk-on Jack Kennedy, a quarterback, recruited students to be receivers, allowing Kennedy to practice throwing while Kovacs covered the receivers. Both eventually made the team.
Stay Classy
College football players must meet the eligibility rules of the NCAA and of the school, regardless of whether they receive a scholarship. If your school has spring walk-on tryouts, keep up with your schoolwork to retain your eligibility. You typically must take a full class schedule and maintain at least a 2.0 grade-point average. For the specific requirements at your school, check with the athletic department's compliance office.
Make Your Mark
The decision-makers may only take a brief look at you before giving you a thumbs-up or thumbs-down, so you must work as hard as possible in every test and drill during your tryout. Prior to his team's 2012 walk-on tryouts, Charlotte 49ers coach Brad Lambert said he was looking for "somebody here that sticks out" to add to the squad. Although most walk-ons only contribute as practice players, a few -- such as Kovacs -- emerge as regulars, or even stars.
References
Writer Bio
M.L. Rose has worked as a print and online journalist for more than 20 years. He has contributed to a variety of national and local publications, specializing in sports writing. Rose holds a B.A. in communications.