Fenugreek Benefits for Men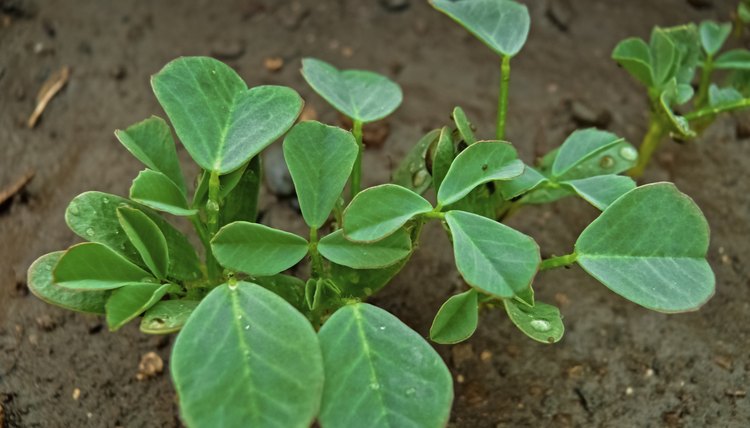 Indigenous to India and North Africa, Trigonella foenum-graecum, more commonly known as fenugreek, is used in traditional medicine for treating arthritis and sexual dysfunction. Fenugreek may increase sexual arousal and testosterone levels and enhance athletic performance in men. However, it's best to consult with a physician before using natural therapies for treating illnesses or improving sexual or athletic performance to make sure this would be safe for you.
Libido
Libido enhancement supplements produced from fenugreek claim to increase sexual desire and performance in men. In a study published in the February 2011 issue of "Phytotherapy Research," researchers recruited 60 men between the ages of 25 and 52 years without a history of erectile dysfunction and supplemented them with either a placebo or 600 milligrams of fenugreek extract per day for six weeks. The participants self-evaluated their satisfaction with fenugreek and reported that the supplement had a positive effect on libido. The study found that fenugreek extract had a significant influence on sexual arousal, energy and stamina and helped participants maintain a normal testosterone level.
Athletic Performance
An article appearing in the December 2010 issue of the "International Journal of Sport Nutrition and Exercise Metabolism" evaluated the effects of two enzymes present in fenugreek, aromatase and 5α-reductase, which modify cholesterol in the production of testosterone. The researchers evaluated the effects of these enzymes on strength, body composition and hormonal profiles in 30 resistance-trained men. The participants were supplemented with either a placebo or 500 mg of fenugreek extract once a day for eight weeks. Researchers monitored the participants' maximum bench and leg press and muscle endurance during an exercise regime conducted four days per week over the two month period. The study found that fenugreek significantly improved performance in the weight-lifting portions of the study, reduced body fat and increased testosterone levels in the men.
Body Composition
The effects of fenugreek on muscle strength, body composition, power output and hormonal profiles were evaluated in a study that was published in the October 2010 edition of the "Journal of the International Society of Sports Nutrition." The researchers recruited 49 resistance-trained men and supplemented them with either 500 mg of fenugreek extract or a placebo for eight weeks. During this time, they participated in a four-day-per-week training program composed of two upper- and two lower-extremity workouts per week. The study determined that the group supplemented with fenugreek experienced significant reductions in body fat and improved performance in the leg and bench press. The researchers concluded that fenugreek had significant effects on body composition and strength compared to the placebo.
Heartburn
Fenugreek is beneficial in preventing heartburn for those preferring alternative treatments over conventional pharmaceuticals, according to a study in the January 2011 issue of "Phytotherapy Research." The researchers supplemented frequent heartburn sufferers with fenugreek fiber and instructed them to ingest the supplement twice a day for two weeks, 30 minutes before meals, for two weeks. The study found that fenugreek was effective in alleviating heartburn symptoms similar to an over-the-counter antacid medication. The researchers concluded that fenugreek fiber offers relief from heartburn when taken consistently before meals.
References
Writer Bio
Sam Lupica began scientific writing in 2007, specializing in physiology, toxicology and reproductive biology. He teaches chemistry and biology, and has published several journal articles in "Aquaculture Research" as well as informational articles in online publications. Lupica is finishing a Ph.D. in medical science and has a Master of Science in physiology and pharmacology from the University of Toledo College of Medicine.