How many people on a basketball team? Players on the roster, on the bench, and on the court.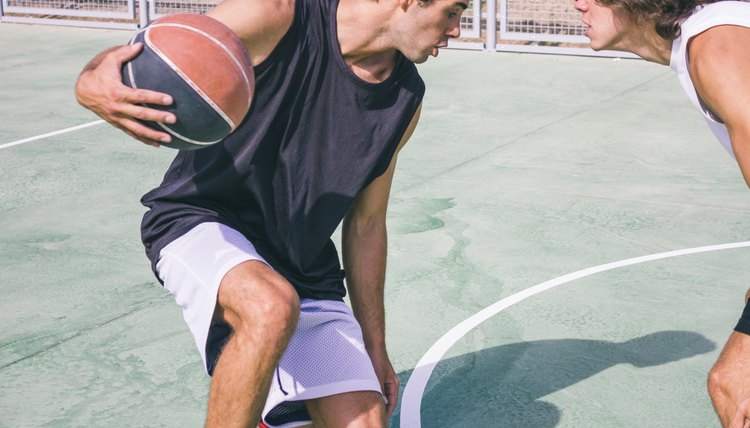 The rules of basketball intend for the game to be played with five players to a team, with five players at five different positions, each with their own set of strengths. The number of players stays the same at every level from high school to college to the NBA. However, whether due to mental mistakes or a lack of basketball players, teams sometimes use more or less than the standard five players, enacting some of basketball's most interesting rules.
How many players play at one time in basketball?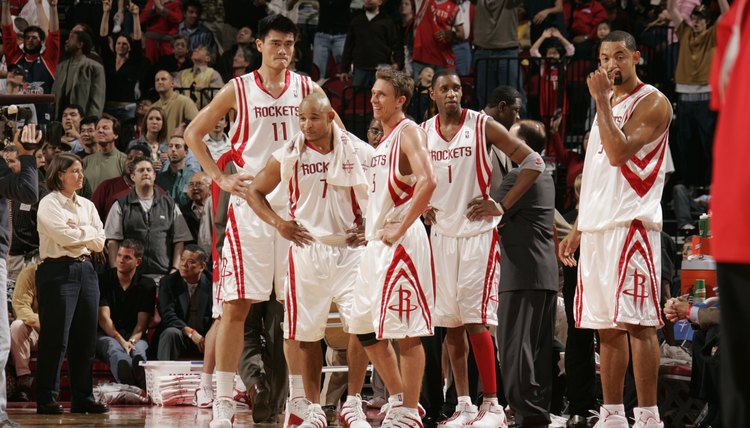 AGL_Photography/iStock/Getty Images
The number of active players at one time on a basketball court is limited to five for each team. They are each put at basketball positions like point guard, shooting guard, small forward, power forward and center. Team rosters are built with this starting lineup in mind so a good mix of players at each position is vital. However team rosters have different rules for how many players they can have
How many players are allowed on a basketball roster?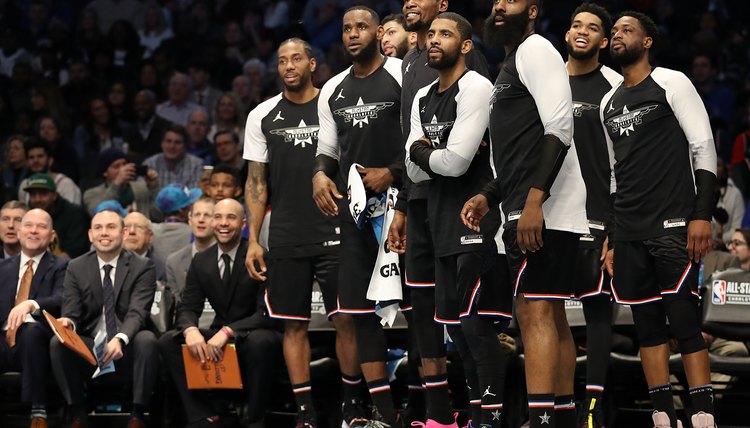 AGL_Photography/iStock/Getty Images
The number of players allowed on a roster depends on the professional basketball league or what level a college basketball team is at. In the NBA, teams are limited to 15 NBA players on the active roster during the regular season and playoffs. However when the NBA season concludes the limit is increased to 20 in the offseason. However teams can stash players in the G league and call them up if needed on an NBA game day, these players are called two-way players. FIBA limits their roster size to 12 players with one "naturalized" player allowed at one time. In high school basketball, it depends on the home state but high school basketball teams are capped at 15 players.
How many players are allowed on the bench in basketball?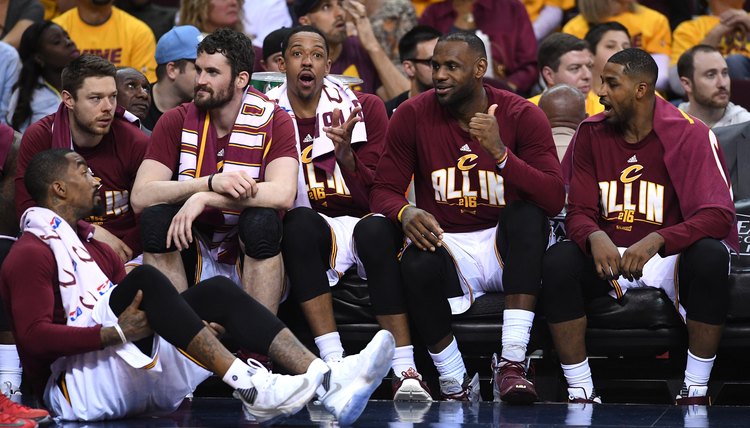 AGL_Photography/iStock/Getty Images
In the NBA and NCAA, only thirteen players are allowed to dress for a game including the starters. That means that only eight players can occupy the bench at one time. The coaching staff is also limited with only three assistant coaches allowed on the bench at one time in addition to the head coach. This means that two players will not get any playing time on a given night. Injured players are sometimes allowed on the bench or near the bench area depending on the situation. However, when the Golden State Warriors had injuries to Steph Curry, Klay Thompson and Draymond Green they were forced to sit elsewhere. However, LeBron James often sits where he wants.
What happens if more Than Five Players are on a basketball court
One of the most important basketball rules lies tucked away deep in Rule 10, Section 2, Article 6 of the NCAA Basketball Rule book, stating simply, "A team shall not have more than five players legally on the playing court to participate." When a team violates this rule by placing six or more players on the court during game play -- whether at the conclusion of a timeout, by an illegal substitution or a player entering the court illegally during game play -- the opponent is awarded two technical free throws and play is resumed at the point of interruption.
Have basketball teams played with four players?
While a team is required to field five players at the tip-off of a game, a scholastic or collegiate team may finish the game with four players in the event of players fouling out or sustaining injury. In a January 2010 NCAA Division I men's basketball game against UCLA, six Seattle players fouled out of the contest, forcing head coach Cameron Dollar and his team to finish the contest with only four players on the court. A similar situation occurred in a NCAA Division I women's basketball game in December 2010, when injuries to six players on a St. John's team only dressing 10 players at tip-off forced the Red Storm to finish with only four players on the court.
Have basketball teams played with Three Players?
In extremely rare circumstances, teams have even finished a game with only three players on the court. While playing with only four players often forces teams to stall offensively and keep the game as low scoring as possible, while also dropping back into a zone or "box" defensive shell, playing with three players forces a team to play even more conservatively. In a 1988 junior college men's basketball game between United Tribes Technical College and the University of North Dakota at Bottineau, United Tribes finished the game with only three players on the court after starting with only five players and fouling out two late in the second half. Even more shockingly, United Tribes won the game 84 to 81.
Writer Bio
Andrew Reiner has covered scholastic and collegiate sports since 2007. He has written for "The Record Delta" in Buckhannon, W.Va., winning first-place awards from the West Virginia Press Association for sports news writing, sports feature writing and sports columnist, among others. Reiner earned a Bachelor of Arts in communications and integrated media from Geneva College in Pennsylvania.