What Drink for Adults Is High in Electrolytes?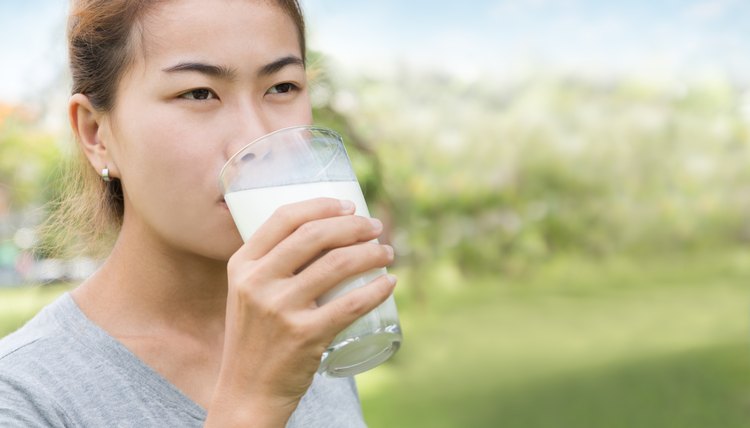 If you don't take in enough electrolytes, or if you lose them rapidly through sweat or urine, you may experience muscle cramps, irregular heartbeat, nausea and confusion. You need electrolytes to transmit messages throughout your nervous system, contract your muscles and maintain fluid balance. Consume foods and drinks that contain the electrolyte minerals sodium, potassium, phosphorus, magnesium and calcium daily.
It Does a Body Good
Drink low-fat or fat-free milk to replace electrolytes. One cup provides about 30 percent of your daily calcium and phosphorus requirements, as well as 6 percent to 8 percent of your daily needs for sodium, potassium and magnesium. Milk may be just as effective as sports drinks in replacing nutrients after exercise, according to the National Dairy Council.
Dairy-Free Alternatives
Coconut water is another electrolyte-rich option to quench your thirst. A cup contains almost 20 percent of your daily sodium and magnesium needs. You'll also get 13 percent of the potassium and 7 percent of the phosphorus you need in a day. If you exercise for more than an hour and you sweat profusely, you may need a sports drink to replace electrolytes, according to the American Council on Exercise.
References
Writer Bio
Amy Long Carrera is a registered dietitian in Los Angeles who has been writing since 2007 for such publications as The Insider, On the Other Side and Arthritis Today. She is a certified nutrition support clinician and her writing employs current research to provide evidence-based nutrition information. Carrera holds a master of science degree in nutrition from California State University, Northridge.