My Toes Get Bruised When Playing Soccer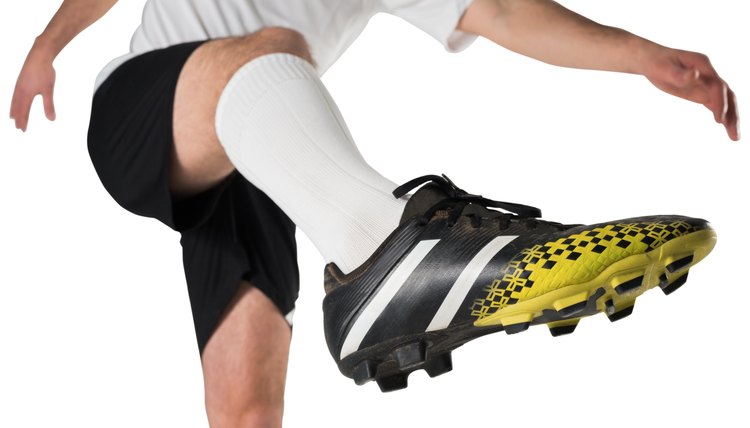 Bruised toes aren't pretty, but they are common among soccer players. They can happen when other players step on their feet, or if there's too much pressure on the toes. If your goal is to avoid the bruised toe dilemma, your first step is a basic precautionary move involving your footgear.
It Could Be the Shoes
The best way to avoid bruised toenails is to have properly fitted shoes. If they're too small, the toes will be smashed inside them. A pair that's too big will allow your foot to slide back and forth too much, jamming your toes against the front of the toe box and causing trauma. Also, keep your toenails trimmed short. Long toenails can jam against the toe boxes of properly fitted shoes and cause bruising.
Treating Tender Toes
If blood is pooling under the toenail from a bad bruise, you may need to have your doctor drill a small hole in the nail to relieve the pressure. Left untreated, you could end up losing the nail. If the nail is unaffected, and the bruise is relatively light, you may only need rest, ice, compression and elevation to get it right. That should help relieve discomfort and speed healing. If possible, let the bruising subside a bit before you get back on the field.
Writer Bio
Jessica Bell has been working in the health and fitness industry since 2002. She has served as a personal trainer and group fitness instructor. Bell holds an M.A. in communications and a B.A. in English.