What Is a Nose Guard in Football? Plus, Best NFL Nose Tackles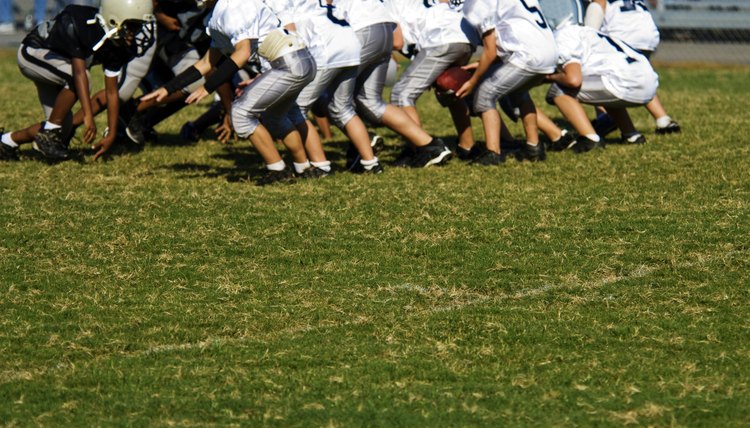 The nose guard -- also called the nose tackle -- is a key position on the defensive line. In a 3-4 defensive setup, the nose guard is situated in the middle of the defensive line and his primary area of responsibility is to disrupt the opponent's interior running game. The nose guard is usually noted for his strength and bulk, but the best at the position also have quickness that allow them make key plays while rushing the passer.
Leverage
From youth football all the way up to the NFL, coaches teach players that the "low man wins." This is a lesson in leverage on the football field that is particularly appropriate for nose guards.
To stop the opponents from running the ball consistently in the middle of the line, the nose guard tries to get his shoulder pads underneath his opponent's. This allows him to push backward and disrupt and clog the running lanes the offensive linemen are trying to establish. A good nose guard will always try to play his position with leverage.
Find The Ball
One of the most difficult and overlooked aspects of the nose guard's position is that he must find the ball carrier and then make a play. When you line up right across from the center in a three- or four-point stance, you are low to the ground and you may have a hard time seeing into the backfield. Yet you must locate the ball carrier from the formation the team is in and get through the line so you can tackle him before he has a chance to pick up significant yards and make a big play. This requires film study to know your opponent's tendencies, the ability to fight off blocks and the quickness to knife through and hit the ball carrier.
Pass Rushing
The best nose guards in football will find a way to get through the line of scrimmage and pressure the quarterback up the middle. A nose guard who can do this collapses the pocket all by himself and makes life miserable for the quarterback. When a quarterback gets ready to throw the football, he steps up into the pocket before letting it go. If the nose guard is charging into the pocket, he prevents the quarterback from throwing from that ideal spot.
Nose Tackle and Defensive Tackle Differences
The two most common defensive setups are the 4-3 defense and the 3-4 defense.
In the 4-3, the defense has four defensive linemen and three linebackers.
In the 3-4 set, the defense has three defensive linemen and four linebackers.
In the 3-4, the nose guard does the same job as the two defensive tackles in the 4-3 setup. This means he must be a dynamic player who has overpowering strength, quickness, instincts and understanding of the game. If a team does not have a nose tackle with these characteristics, it may have to consider switching to a 4-3 setup.

Best Nose Tackles in NFL History
​1. Curley Culp​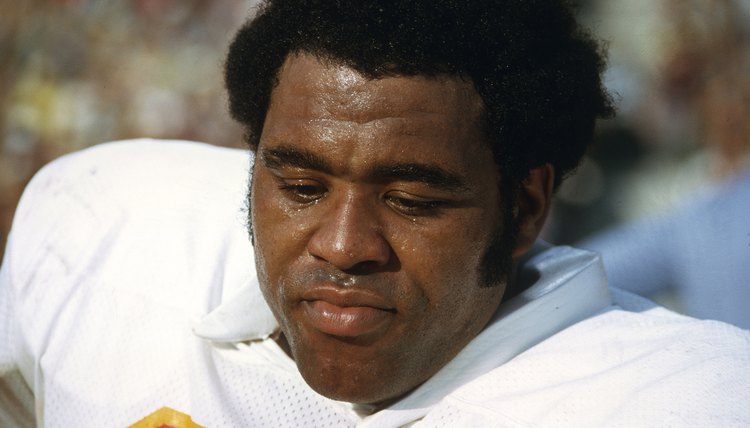 fred hall/iStock/Getty Images
After leading the Kansas City Chiefs to a Super Bowl IV victory in just his second season, Curley Culp would go on to become a massive part of some of the league's most successful defensive units in each season he played. Aside from being a Super Bowl Champion, Culp is also remembered as an the 1975 Defensive Player of the Year, a First Team All-Pro, and a 6x Pro Bowler.
​2. Bill Willis​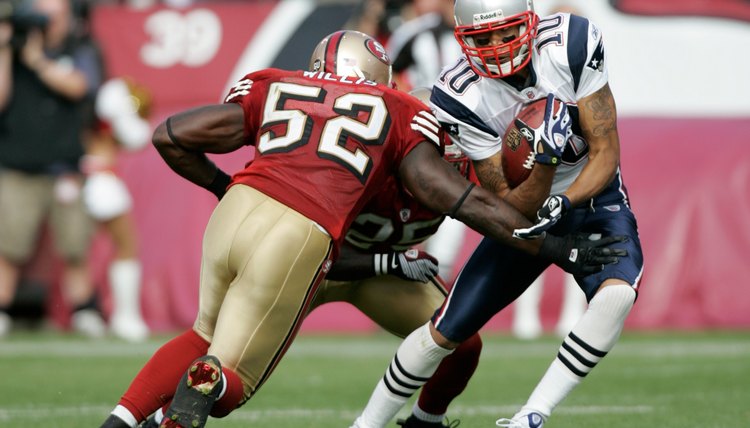 fred hall/iStock/Getty Images
Bill Willis was about as athletic of a defensive lineman as they came. Instrumental in helping break football's color barrier, Willis' quickness was unmatched by bigger offensive linemen, making him a constant problem for his opponents' run game. Willis was an NFL Champion, named First Team All-Pro four times, and selected to three Pro Bowls over his 8 seasons in professional football.
​3. Vince Wilfork​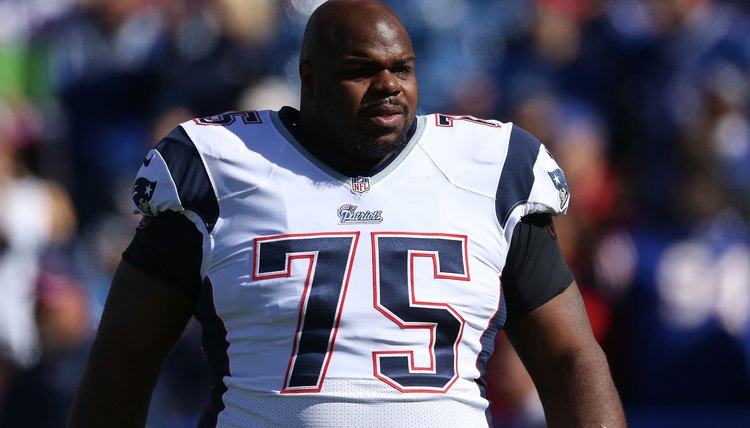 fred hall/iStock/Getty Images
Vince Wilfork was a key piece of two New England Patriots Super Bowl victories and helped the team finish in the top ten in points allowed eight times. A First Team All-Pro, 3x Second Team All-Pro, and 5x Pro Bowler, Wilfork was recently named to the Patriots Hall of Fame and will be in conversations to be a member of the Pro Football Hall of Fame in the coming years.
​4. Fred Smerlas​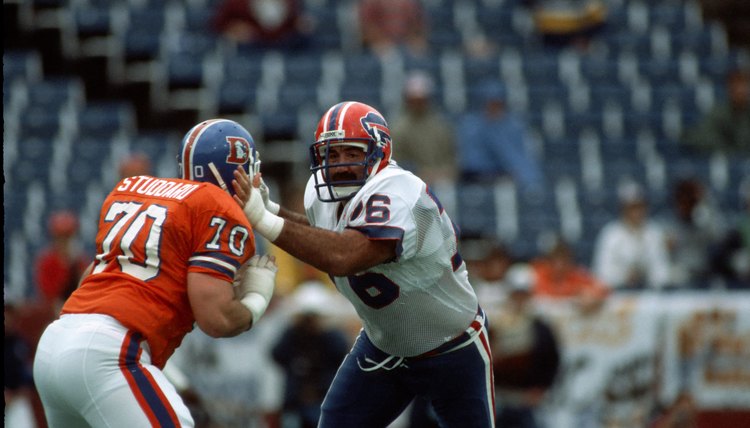 fred hall/iStock/Getty Images
An early second round pick by the Bills, Fred Smerlas would go on to have a greatly decorated ten seasons in Buffalo, consisting of five All-Pro selections and five Pro Bowl selections. A member of the Buffalo Bills 25th and 50th Anniversary All-Time Teams, Smerlas totaled 18.5 sacks and 2 interceptions through his 14-year career.
​5. Ted Washington​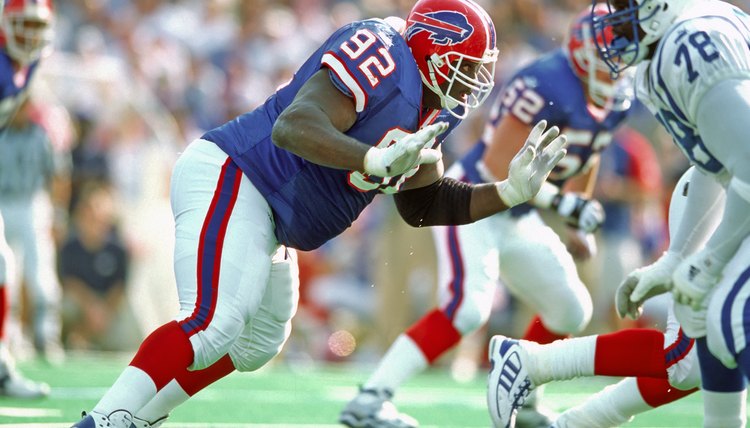 fred hall/iStock/Getty Images
Ted Washington was a bright spot on defense for each of the seven NFL teams he played with in his career. His best years spanned from the late '90s to early 2000s, when he was named to the First Team All-Pro in 2001, and selected to four Pro Bowls in '97, '98, 2000, and 2001. He amassed a total of 603 tackles, 34.5 sacks, and 2 interceptions throughout his career.
​6. Michael Carter​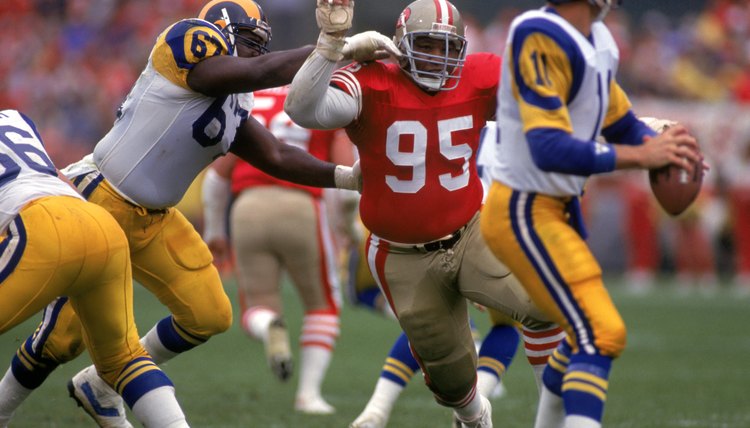 fred hall/iStock/Getty Images
An Olympic silver medalist and 3x Super Bowl Champion, Michael Carter was a winner. Playing for the 49ers for the entirety of his career, Carter was named First Team All-Pro three times and selected as a Pro Bowler three times in his 9-season NFL career.
​7. Henry Thomas​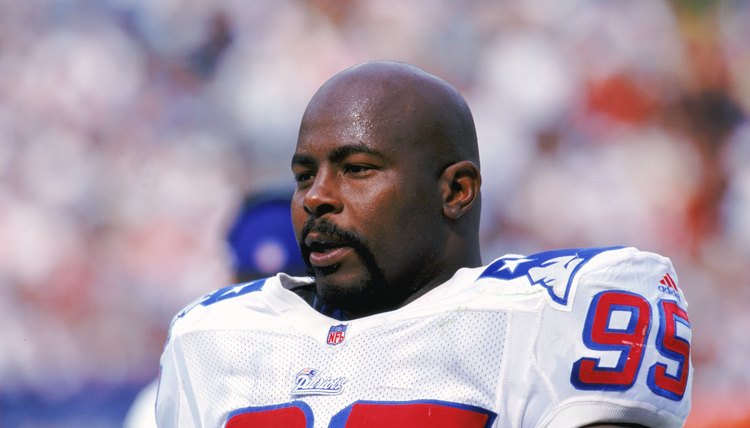 fred hall/iStock/Getty Images
A third round pick in the 1987 NFL Draft by the Vikings, Henry Thomas played his best seasons in the NFL in Minnesota. During his time with the team, he was named to the 1993 Second Team All-Pro, selected to two Pro Bowls, and earned himself a spot on the list of the 50 Greatest Vikings players in franchise history. Thomas amassed a total of 1,003 tackles and 93.5 sacks in his career.
​8. Pat Williams​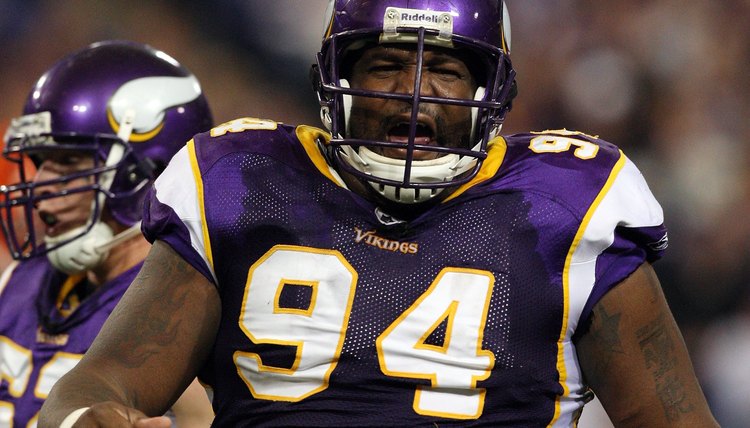 fred hall/iStock/Getty Images
After going undrafted and signing with the Buffalo Bills, Pat Williams had a successful 14-year NFL career that consisted of a Second Team All-Pro selection in 2007 and three Pro Bowl selections. Williams totaled 566 tackles, 20.5 sacks, eight forced fumbles, nine fumble recoveries, and two defensive touchdowns in his NFL career.
​9. Jerry Ball​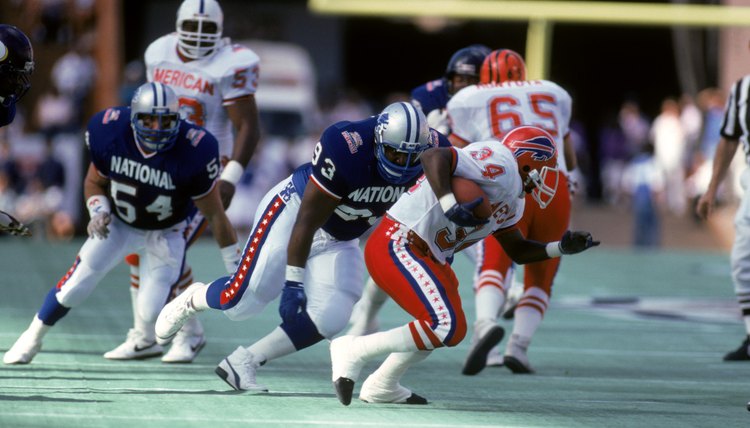 fred hall/iStock/Getty Images
Playing over a decade for six different NFL teams, Ball's best years came with the Detroit Lions from 1987-1992. In those years, Ball was named a First Team All-Pro selection in 1991, and a Pro Bowler each year from 1989-1991. Through 191 career games, Ball totaled 32.5 sacks and one interception.
​10. Charlie Johnson​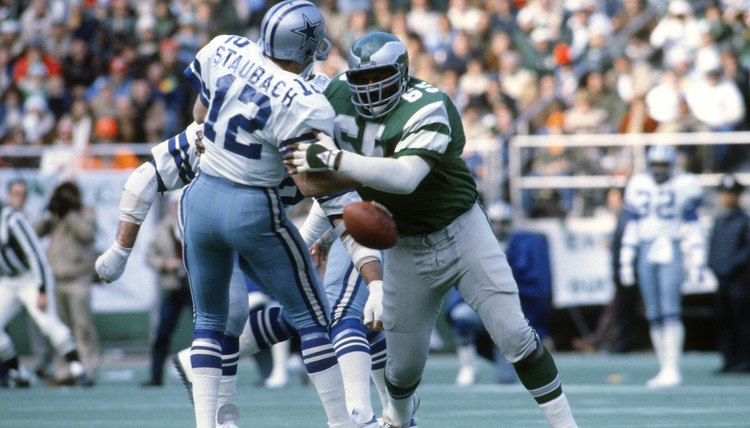 fred hall/iStock/Getty Images
After being a seventh round pick in 1977, Charlie Johnson would go on to have a successful career with the Philadelphia Eagles that consisted of two First Team All-Pro selections and three Pro Bowls. Despite his position on the defensive line, Johnson would finish his career with five interceptions.
References
Writer Bio
Steve Silverman is an award-winning writer, covering sports since 1980. Silverman authored The Minnesota Vikings: The Good, The Bad and The Ugly and Who's Better, Who's Best in Football -- The Top 60 Players of All-Time, among others, and placed in the Pro Football Writers of America awards three times. Silverman holds a Master of Science in journalism from the Medill School of Journalism.