Snowboarding Facts for Kids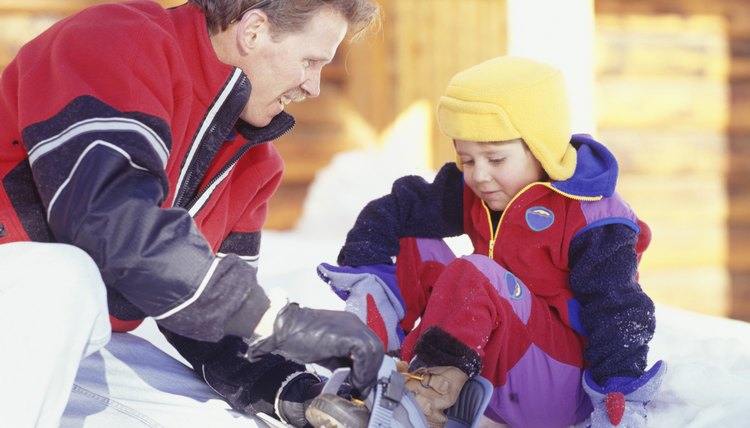 Interested in the sport of snowboarding? Although it's been around since the mid-1960s, snowboarding actually has a somewhat checkered past. Because of the median age of snowboarders at the time, the sport was initially banned at most major ski resorts. It's only recently that snowboarding has come into its own, thanks to its inclusion in the Olympic Winter Games, and the efforts of athletes like Shaun White. If you or your friends are thinking of becoming snowboarders, there are some interesting facts about the sport you should know.
The Snowboard was Invented on Christmas Day, 1965
On December 25, 1965, in Muskegon, Michigan, inventor Sherman Poppen went into his garage, braced two skis together, and emerged with the world's very first snowboard. He invented it to keep his two daughters, Wendy and Laurie, entertained outside while his pregnant wife rested in the house. Because his new invention combined snow sports with surfing, the first snowboard was called a "snurfer."
When children in the neighborhood began asking Poppen for snurfers of their own, he decided to patent and market his invention.
Snowboarding Was Banned at Ski Resorts until the Early 1980s
In the early 1980s, mostly only teenagers were riding snowboards. Because most major ski resorts catered to older crowds, snowboards were decidedly unpopular on the slopes. It wasn't until 1983-84 that the first major ski resort opened its slopes to snowboarders. Stratton Mountain Resort in Vermont became the trend-setter to lead the way, and now snowboarders make up approximately 30 percent of all business at major ski resorts.
Snowboarding Became an Olympic Event in 1998
The sport of snowboarding made its Olympic debut in Nagano, Japan, in 1998, but the competition was fraught with controversy. It was won by Canadian Ross Rebagliati, who was later stripped of his medal amid accusations of drug use. When it was determined that Rebagliati hadn't broken any laws, his medal in the event of snowboarding was returned, and he remains the first Olympic Gold Medalist in the sport.
The Name Shaun White Became Synonymous with Snowboarding
Between December of 2005 and March of 2006, a young snowboarder named Shaun White wowed fans at 12 different competitions worldwide. He won them all, culminating in an Olympic gold medal in Torino, Italy.
Nicknamed the Flying Tomato because of his flowing red hair, Shawn went on to win a second Olympic snowboarding gold medal in Vancouver, Canada in 2010, in the men's halfpipe competition.
References
Writer Bio
Anne Goetz shares her parenting and career experience with North American Parent, Hagerstown Magazine, c0ws.com, Lhyme.com and a variety of other online and print publications. A mother of two with a degree in communications and a long history in management, Goetz spends her spare time hiking, camping and blogging. She is the author of the site, An Unedited Life: The Ultimate Blog for Freelance Writers.