How to Wear Basketball Sweatbands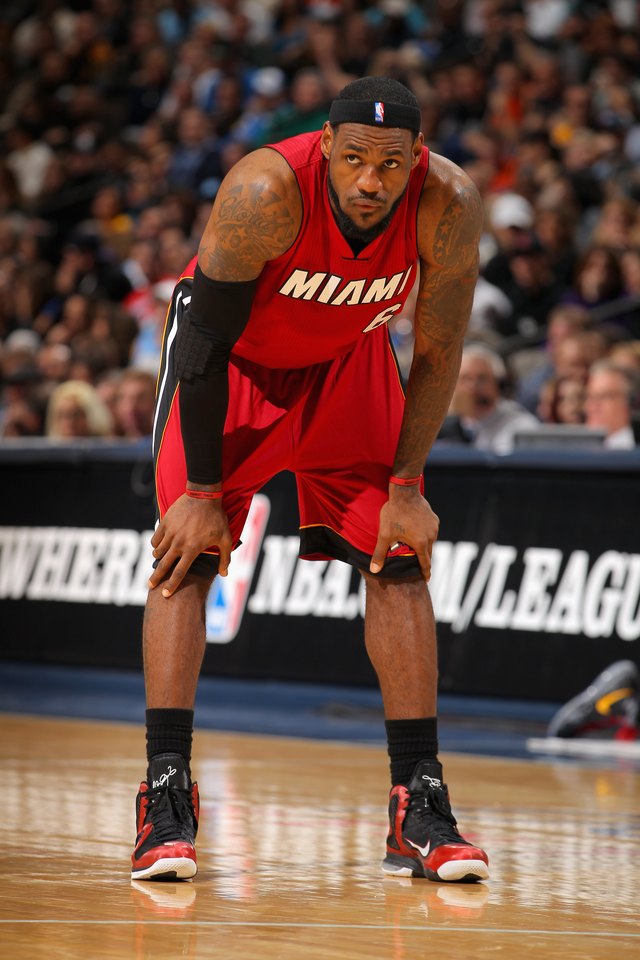 Sweatbands have become as much about fashion as they are about function. In basketball, athletes wear terry cloth sweatbands to keep sweat out of their eyes while they play. In the '80s, neon sweatbands and spandex were all the rage in aerobics classes. Today, you can wear sweatbands on your head, arms or legs to fashionably represent your favorite athletic team, band or even charitable cause.
Pull a sweatband over your head and let it dangle around your neck. Push the front of the sweatband so it rests at the forehead, just above the ears. The front of the sweatband should sit underneath any bangs, and the back of the band underneath the hair at the base of your neck.
Slide a wrist sweatband over the hand and onto the wrist if you want to prevent sweaty wrists and hands during aerobic activity. Wrist sweatbands can also be worn by themselves as an alternative to bracelets.
Push an elbow sweatband over the hand and up to the elbow so the sweatband is centered on the elbow. Kobe Bryant often dons his Lakers' purple and yellow on one elbow, while many other basketball stars skip this added sweat protection.
Tips
If you have long hair, it helps to pull your hair back into a ponytail and then put the sweatband on the head. When you let your hair down, it will easily fall over the headband.
When it comes to fashion, mix it up. Wear a sweatband on the lower calf or on the arm above the elbow, if you prefer. But don't go overboard. Too many sweatbands worn at once will overpower your outfit.
Warnings
To prevent the growth of bacteria, wash your sweatband after athletic activity.
Check before wearing a sweatband in a league basketball game as the band may not be allowed unless it's part of the team's official uniform.
References
Writer Bio
Ivy Morris specializes in health, fitness, beauty, fashion and music. Her work has appeared in "Sacramento News and Review," "Prosper Magazine" and "Sacramento Parent Magazine," among other publications. Morris also writes for medical offices and legal practices. She holds a Bachelor of Arts in government-journalism from Sacramento State University.