Top SEC College Football Coaches. Plus, When Can Parents Talk To College Coaches?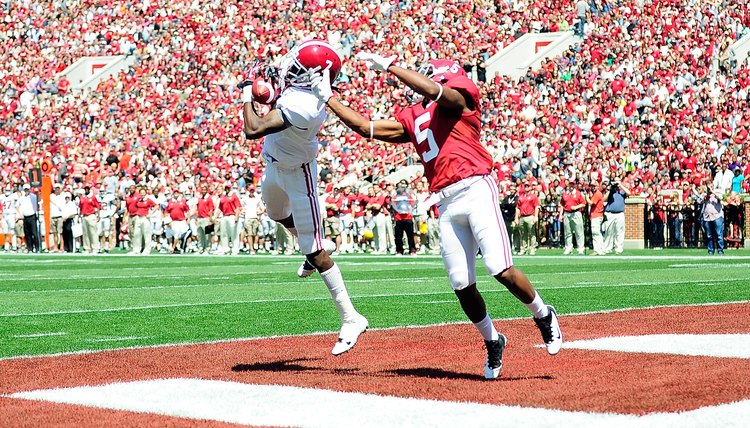 Top SEC Head Coaches in 2022
1. Nick Saban, Alabama Crimson Tide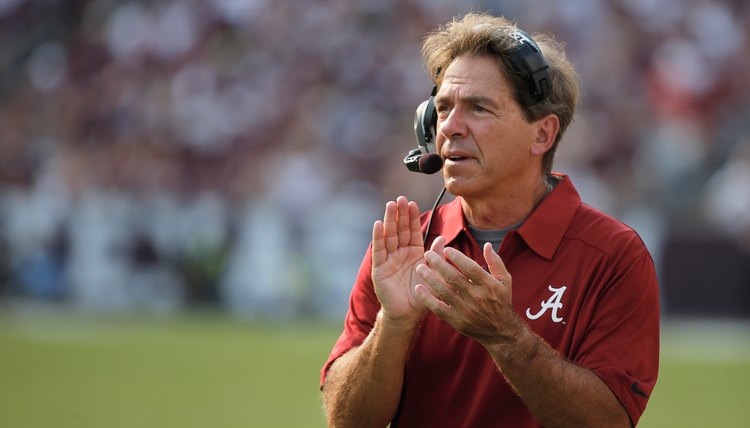 Stacy Revere/Getty Images Sport/Getty Images
After stints with the Miami Dolphins, LSU, Michigan State, and Toledo, Nick Saban has found his home at the University of Alabama, where he has emerged as perhaps the greatest college football coach of all time. Simply put, nobody has ever, and nobody probably will ever, produce the same level of consistent dominance as Saban has in his time at Alabama. The seven-time National Champion head coach has built the Crimson Tide not only on the football field, but has elevated the entire brand of the University of Alabama to the likes that no one had ever seen before.
2. Kirby Smart, Georgia Bulldogs
Stacy Revere/Getty Images Sport/Getty Images
Kirby Smart has transformed the Georgia Bulldogs into a consistent College Football Playoff contender by bringing in one of the best recruiting classes in the country year after year, and last year did what only a few coaches can say they have ever done: stole a National Championship from Nick Saban.
3. Jimbo Fisher, Texas A&M Aggies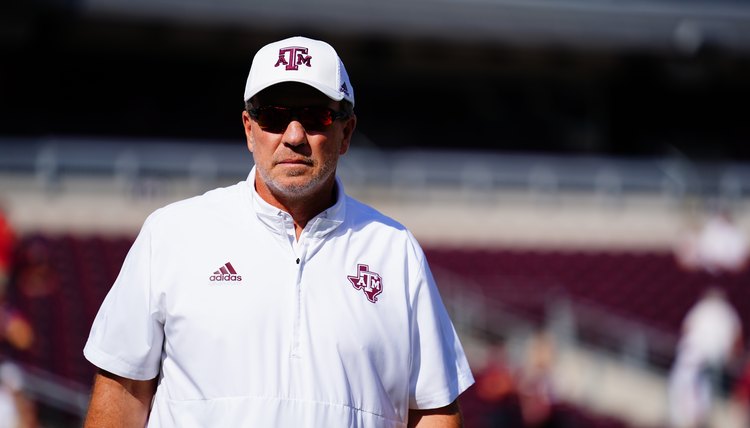 Stacy Revere/Getty Images Sport/Getty Images
While the consistency hasn't always been there, Fisher's huge win over Alabama last season and some of the best recruiting classes in the country over the last few seasons show that the Aggies are just a few steps away from being legitimate contenders in the SEC and beyond with him at the helm.
4. Lane Kiffin, Ole Miss Rebels
Stacy Revere/Getty Images Sport/Getty Images
After going 5-5 in his first season at Ole Miss, Lane Kiffin lead the Rebels to 10 wins and a Sugar Bowl appearance in year two. This offseason, Kiffin showed he can get it done in the transfer portal and on the recruiting trail. While Alabama and Texas A&M get all the attention, look out for Kiffin and the Rebels to be a dark horse contender in the SEC West in 2022.
5. Mark Stoops, Kentucky Wildcats
Stacy Revere/Getty Images Sport/Getty Images
Mark Stoops continues to move his way up in the college football coaching ranks after putting together his second 10-win season in the last four years for the Wildcats. With an uptick in recruiting and some buzz around the team going into 2022, Stoops and Kentucky have the potential to shake things up in the SEC East.
6. Brian Kelly, LSU Tigers
Stacy Revere/Getty Images Sport/Getty Images
After talks of taking a BiG Ten, USC or NFL head coaching gig, Brian Kelly adds to the list of high-profile coaches to the SEC by joining the LSU staff. Tasked with turning around an LSU program that reached the pinnacle of success just a few seasons ago, his extensive and successful history at Notre Dame is fresh in mind, giving Tiger fans reasons to be excited for the years to come in the Brian Kelly era.
7. Sam Pittman, Arkansas Razorbacks
Stacy Revere/Getty Images Sport/Getty Images
Pittman has completely transformed the Razorbacks football program- from going 1-23 in the SEC in the three seasons prior to his arrival all the way to finishing No. 21 in the final AP Top 25 last season, things are trending in the right direction for Pittman in Fayetteville.
8. Mike Leach, Mississippi State Bulldogs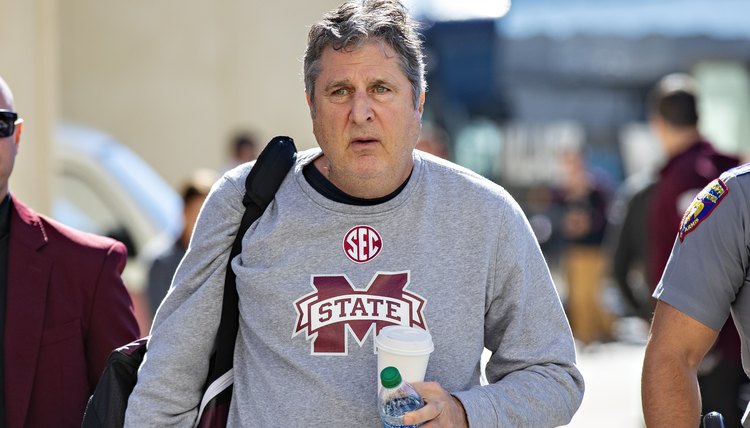 Stacy Revere/Getty Images Sport/Getty Images
Mike Leach's teams have historically performed better year after year, and this run at Mississippi State seems to be no different. After improving from 4-7 to 7-6 last season, look for the Bulldogs to make another jump in 2022.
9. Josh Heupel, Tennessee Volunteers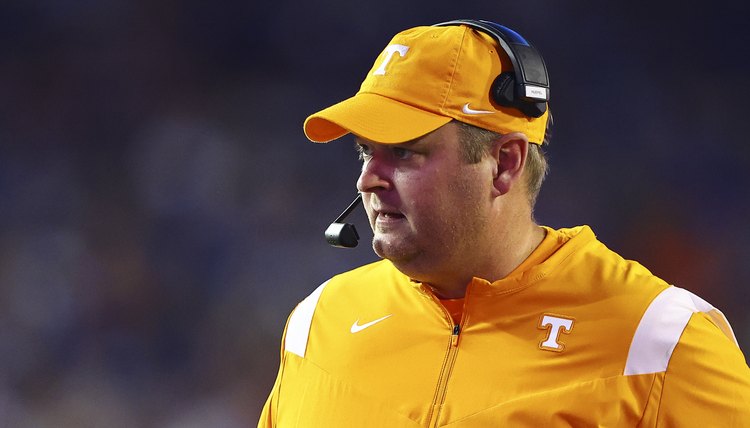 Stacy Revere/Getty Images Sport/Getty Images
Heupel exceeded expectations in his first year in Knoxville, bringing the Volunteers back to relevancy and a Music City Bowl appearance. With a solid recruiting class and returning starters like Hendon Hooker returning, Heupel and the Volunteers have the chance to make another jump in 2022.
10. Shane Beamer, South Carolina Gamecocks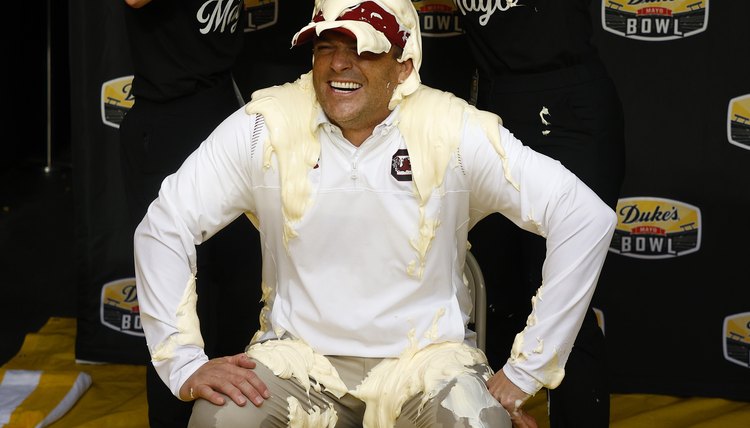 Stacy Revere/Getty Images Sport/Getty Images
Beamer exceeded all expectations in Columbia last season, finishing with a winning record and winning a bowl game to top it off. He flexed his recruiting muscles by bringing in Spencer Rattler to be his quarterback, and his charisma and coaching capabilities have the Gamecocks looking forward to another step in the right direction in 2022. Does that mean an in-state win in Clemson? Probably not yet.
When Can College Coaches Contact You?
For high school student-athletes, the college recruiting process can be one of the most exciting and life-changing experiences of their lives. Over the years, NCAA recruiting rules have seen multiple changes in the ways that college coaches, high school coaches, the student-athletes themselves as well as their parents can interact with one another.
In order to prevent potential recruiting violations and lose a chance to receive a scholarship offer to play college sports, it is important for student-athletes and their parents to understand the NCAA's rules and how they change as the student-athlete progresses towards the last year of their high school career and the beginning of their collegiate careers.
While some sports may have their own set of rules, the following guide is generally consistent throughout the different sports. Student-athletes and parents are advised to carefully research and understand the recruiting rules for their individual sport before initiating contact with college coaches.
Sophomore Year of High School
In most sports, contact can begin between the student-athlete, their parents, and college coaches during the student-athlete's sophomore year of high school. At this stage, the student-athlete or their parents must initiate every communication.
According to the NCAA Eligibility Center:
A coach is not permitted to call student-athletes or parents during this time, but the student-athlete or their parents can call a coach as long as they (the student-athlete/parents) pay for the expenses of the call

Parents can accompany their student-athlete on an unofficial visit to a university

The parents or student-athlete must pay the expenses of this visit, but the school can provide the family with three free tickets to an athletic event

Junior Year of High School
Beginning the student-athlete's junior year of high school, college coaches can initiate contact to the student-athlete for the first time. In most cases, this will be through a phone call, text message, or through social media. This rule can be differ based on the sport and what division the school is a part of (Division I, II, or III), for example:
In Division I Men's Basketball, a coach can make one phone call per month to the family from June 15 before junior year to July 31 after junior year

In Division I Women's Basketball, a coach can call once each in April and May, once between June 1 and June 20, once between June 21 and June 30, and three times in July after the completion of junior year

College football coaches are only permitted one phone call between April 15 and May 31 of the student-athlete's junior year

During this time, parents and student-athletes for all sports and divisions can still make unlimited unofficial visits during the year

Senior Year of High School
In the student-athlete's senior year of high school, college coaches can make much more contact with the athlete and their parents. Like before, some sports may have their own unique wrinkles, such as:
In Divison I Men's and Women's Basketball, the coach can call twice per week starting on August 1

In Division I College Football, the coach can make one phone call per week starting on September 1

The coach can also begin making off-campus contact on September 9 for men's basketball, September 16 for women's basketball and on the Sunday following the final Saturday in November for football, according to NCAA Eligibility Center; this off-campus contact can include face-to-face meetings with parents or visiting the student-athlete's high school

Once the student-athlete begins her senior year, a college coach can invite the parents and their child to make an official visit to the school, which is an all-expenses paid trip for up to three family members

Division II and III Rules
Like Division I sports, Division II and Division III sports have some of their own sets of rules when it comes to recruiting.
In NCAA Division II, a coach can contact the student-athlete or his parents once per week starting on the June 15 between the junior and senior years

A coach can also make three off-campus visits starting on this date and can invite the family for an official visit at any time

In NCAA Division III, there is no limit to the number of calls that a coach can make, although recruiting at this level is rare because of financial aid constraints

References
Writer Bio
Jeremi Davidson began freelance writing in 2005. Davidson enjoys writing about sports and personal fitness, contributing to a number of different health and lifestyle websites. He holds a Bachelor of Arts in English from Thompson Rivers University.