Aggregate Rules for the Champions League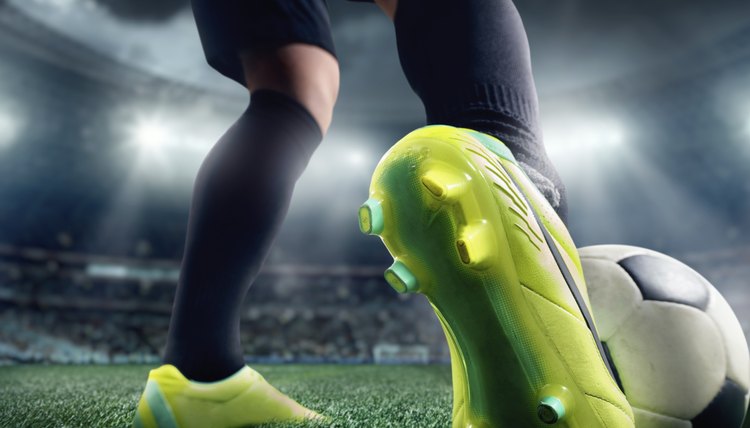 Aggregate scoring uses results from multiple soccer games to decide who advances to the next round. Some variation of aggregate scoring is used in the qualifying, group and knockout rounds of the UEFA Champions League, the top competition for professional club soccer teams in Europe.
Qualifying Round
In the tournament's qualifying round, teams play home-and-home matches with an opponent, meaning each team hosts one game. Using aggregate scoring, the goals from the two games are added together and the team with the most total goals advances. If they have an equal number of goals, the team with the most away goals moves on. If that number also is equal, the winner is decided on penalty kicks.
Group and Knockout Stages
In the group stage, teams are placed in groups of four. Each team plays the other teams in the group twice -- once at home and once on the road. The top two teams in each group based on points accumulated -- three points for a win, one point for a tie -- advance. Any ties based on that scoring system are decided through aggregate scoring for all group-stage matches. After that comes the knockout phase, another series of home-and-away matches that use the same aggregate scoring system employed in the qualifying round. That continues until only two teams remain, and a winner-take-all match then decides the champion.
References
Writer Bio
Tom Gresham is a freelance writer and public relations specialist who has been writing professionally since 1999. His articles have appeared in "The Washington Post," "Virginia Magazine," "Vermont Magazine," "Adirondack Life" and the "Southern Arts Journal," among other publications. He graduated from the University of Virginia.