Calcutta Pool Tournament Rules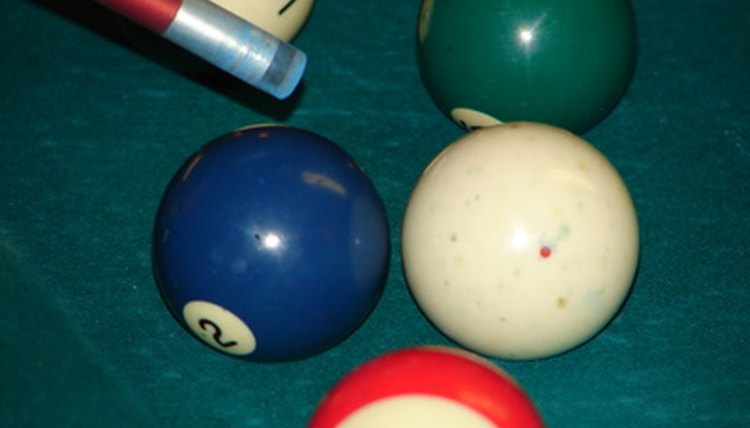 One way to spice up a normal billiards tournament is to use a Calcutta format. While the rules of the tournament itself do not change, it offers a new way for people to bet on specific pool players to win the tournament.
Check On State Laws
Some states consider Calcutta billiard tournaments to be illegal gambling. Before you decide to set up or play in a Calcutta tournament, make sure you are not breaking any state or local laws. Congress passed a law in 1992 prohibiting amateur sports betting in all states except Nevada, Oregon, Delaware, Montana, Washington and New Mexico.
There are also instances where it is legal to hold a Calcutta as long as all the money goes back to the betters and the house does not take a cut. Always check local and state laws before entering a Calcutta. Some states, such as Montana, allow Calcutta betting only if the tournament promoter fills out an application for acceptance prior to the event.
Starting the Calcutta
Tournaments list all players competing in the tournament. Bidding starts on each player in the tournament by other players and spectators. The highest bidder wins the player and pays their bid to the Calcutta. The players bid on also have the opportunity to purchase half of their own Calcutta by paying the winning bidder half of the bid. When all bidding completes, the tournament begins.
Winning the Calcutta
The billiards competitors play the tournament. When the tournament ends, whoever won the bid on the tournament champion wins a percentage of the betting pool. If the player bought half his rights prior to the start of the tournament, the prize winnings split between the player and the bidder.
References
Writer Bio
Shawn Lealos has been writing professionally since 1996. His articles have appeared in magazines such as Inside Sports and on websites such as 411mania.com. He works as a film critic and is a member of the Oklahoma Film Critics Circle. Lealos received a Bachelor of Arts in journalism from the Gaylord School of Journalism at the University of Oklahoma in 2000.