How to Cancel an Anytime Fitness Membership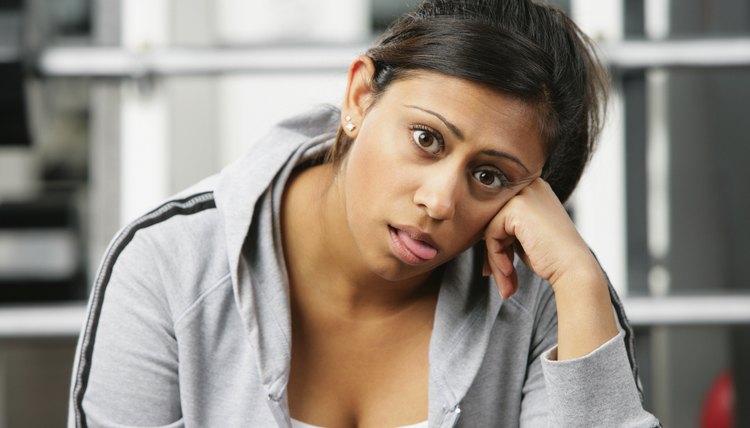 A global organization, Anytime Fitness is a gym that contains cardio machines, weight-training equipment, group classes, personal training and tanning. The fitness centers provide convenient hours to their members by being open seven days a week and 24 hours per day. Obtaining a membership at an Anytime Fitness club requires signing a membership contract, which documents specifics regarding fees, monthly dues and terms of agreement. The policy regarding early membership cancellation should be listed in the membership contract.
Your Home Club
The procedure for canceling your Anytime Fitness membership depends on your particular home club, which is the club where you obtained your original membership. Anytime Fitness is a franchise organization, which means that each club may have a different owner. It is up to each particular owner to set the requirements for canceling a membership. The terms for cancellation, such as accepted reasons or if advance notice is required, should be documented in the contract that you sign at the start of your membership. If you have lost your contract, contact your home club for a copy or for specific instructions regarding membership cancellation.
Documentation
Document all communication that you have had with Anytime Fitness regarding canceling your membership. Tracking your efforts will help if you have trouble with the cancellation or if legal action is needed. A preferable means of communication is written letters sent certified through the U.S. Post Office. Communicating by email also provides a trail of your efforts. If you do happen to speak to an Anytime Fitness employee in person, record the time, date, employee's name and details of the conversation.
References
Writer Bio
Beth Rifkin has been writing health- and fitness-related articles since 2005. Her bylines include "Tennis Life," "Ms. Fitness," "Triathlon Magazine," "Inside Tennis" and others. She holds a Bachelor of Business Administration from Temple University.