CHSAA Basketball Rules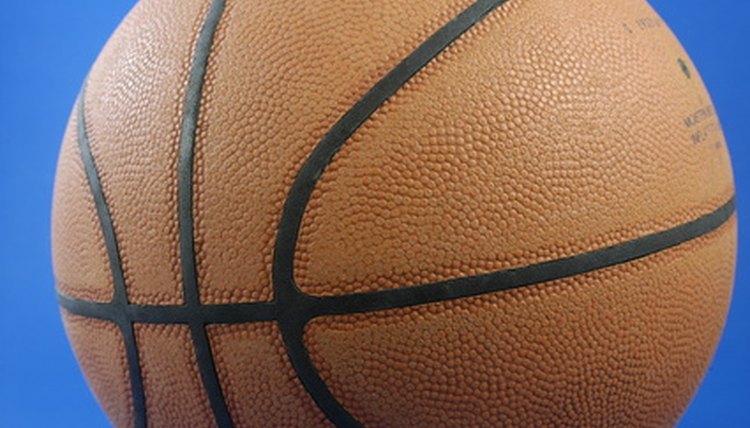 The Colorado High School Activities Association, or CHSAA, was founded in 1921 and is a voluntary association of over 330 public and private member schools throughout the state. The CHSAA oversees all athletic events and activities of its member schools and is governed by the National Federation of State High School Associations (NFHS). NFHS establishes the rules for 16 boys and girls high school sports throughout the country. As such, CHSAA follows the rules put into place by the NFHS for basketball.
Rules Overview
CHSAA is governed by a board that meets each year to establish the rules and standards for its member schools. CHSAA states that both "boys and girls high school basketball shall be played under the rules of the NFHS." CHSAA abides by these rules closely with very few exceptions.
Basketball Court Specifications
The NFHS Basketball Rule Book, and therefore the CHSAA Rule Book, sets the regulations for high school basketball courts in Colorado High School basketball. The rules state that the accepted basketball court measurements are 84 feet long by 50 feet long with a half court line dividing the court into two equal halves. The baseline runs underneath the basket on either end of the floor from sideline to sideline and should be located 4 feet behind the backboard. Official backboards for play are to be 6 feet wide by 3.5 feet high. On all levels of play, the regulation height of the rim is exactly 10 feet, or 120 inches, from the playing surface and 18 inches in diameter.
Scoring Rules
Points are scored in one-, two- and three-point increments. One point is awarded for a successful foul shot, or free throw attempt. An offensive player is awarded a foul shot when illegal contact is made by the defensive player. Two points are awarded for any shot that isn't a foul shot and is made inside of the three point line. Three points are awarded for any shot made behind the three point line, which is 19 feet 9 inches from the basket.
Required Coaches Meeting
Although CHSAA follows most national rules, there are some variations. Each head coach is required to attend an official rules meeting. Acceptable options include attending a summer Coaches Association Basketball Clinic, Basketball Rules meeting, Basketball Officials Master Clinic or an area basketball officials rules meeting.
"Get Back Guy" Rule
Each head coach is required to nominate a "Get Back Guy." The "Get Back Guy" is an assistant coach who is charge of everybody on the team bench if a fight occurs on the floor. This coach is responsible for making sure nobody gets involved and answers to the commissioner for any incidents that may occur while he holds this designated position.