Top Big 10 Football Coaches. Plus, Walk-On Tryouts, What To Expect?
Top Big Ten Head Coaches of 2022
1. Ryan Day, Ohio State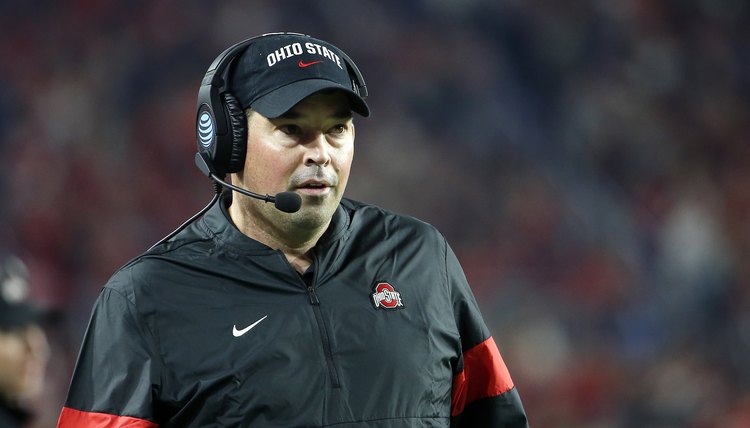 SportsRec
Since taking over the program, Ryan Day has consistently held the Buckeyes to a championship-level standard year after year in the Big Ten. His ability to recruit is on full display with each new class that comes in, and the Buckeyes have established themselves as a yearly College Football Playoff contender each football season under his leadership.
2. Jim Harbaugh, Michigan Wolverines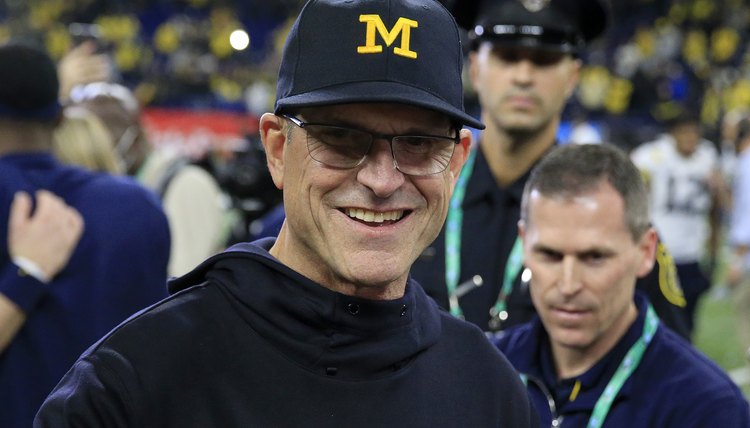 SportsRec
While there have been some ups and downs in his tenure in Ann Arbor, Jim Harbaugh showed what he was capable of last year when he led the Wolverines to the College Football Playoff for the first time in school history. With several returning starters, look for the Wolverines to be a threat once again this season under his leadership.
3. Kirk Ferentz, Iowa Hawkeyes
SportsRec
While the Hawkeyes have never reached the top of college football, Ferentz has held them to a standard of being a contender for the Big Ten Championship more times than not for nearly a quarter of a century, earning him a top three spot on this list going into 2022.
4. Paul Chryst, Wisconsin Badgers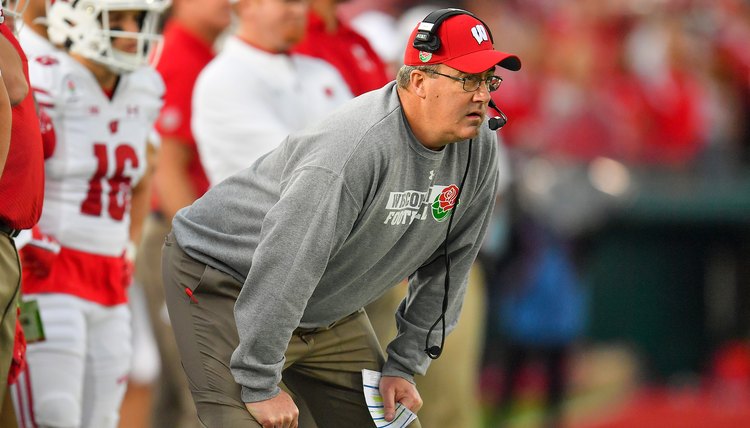 SportsRec
Much like Ferentz, Paul Chryst has led the Badgers to being consistent contenders in the Big Ten nearly every season since getting the job in 2014. Look for the Badgers to close in on the ten win mark for the first time since 2019 this season.
5. Mel Tucker, Michigan State Spartans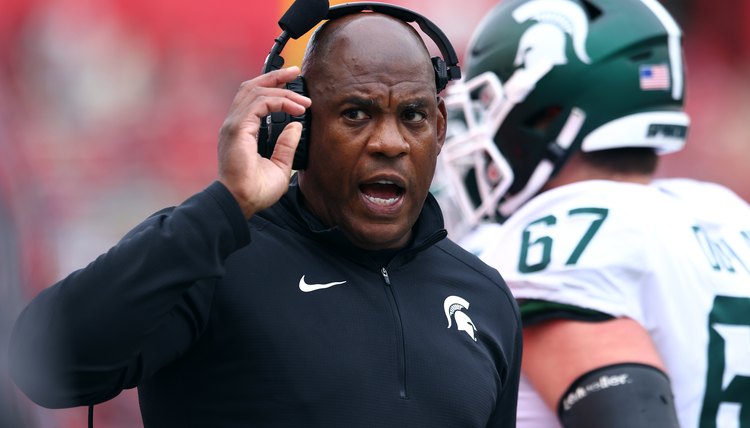 SportsRec
Despite a rough first couple years, Mel Tucker showed what he was capable of last season, as the Spartans won 11 games and a Peach Bowl title while finishing the season in the top 10 in the final AP poll of the year. Even if the Spartans fail to top last year's success, Tucker's upside as a coach lands him in the top 5 of this list.
6. P.J. Fleck, Minnesota Golden Gophers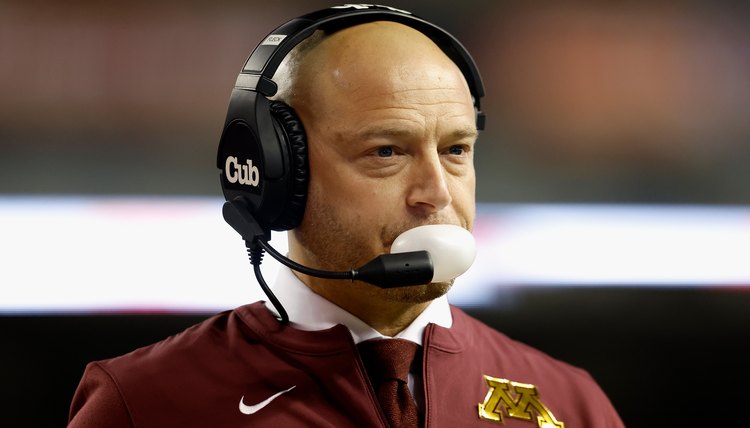 SportsRec
P.J. Fleck has turned Minnesota's program into a legitimate team in the Big Ten, including an 11-2 season in 2019. Fleck has shown that he can get the job done, and Minnesota goes into the 2022 season with expectations to finish inside the Top 25 when all is said and done.
7. James Franklin, Penn State Nittany Lions
SportsRec
Looking past the last couple seasons, James Franklin brought Penn State back to prominence with several double digit wins in his first few years at the head of the program. Factoring in the last few seasons, however, is where Franklin falls towards the bottom of the list. If Penn State can return to contendership in the Big Ten this season, Franklin will move up towards the top of this list that once belonged to him.
8. Jeff Brohm, Purdue Boilermakers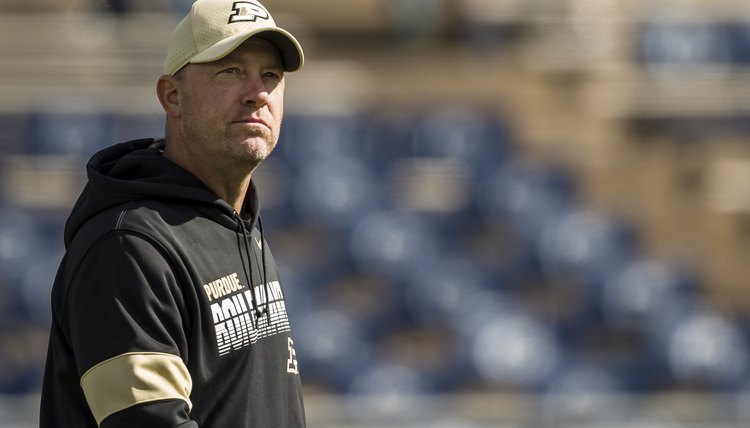 SportsRec
Brohm showed he could get the job done with a 9-4 finish and a Music CIty Bowl win over Tennessee last season, but until he shows that he can do it consistently, he will continue to be towards the bottom of this list.
9. Pat Fitzgerald, Northwestern
SportsRec
Pat Fitzgerald led the Wildcats to prominence in the Big Ten by capturing the Big Ten West title in 2020, but followed that up with a 3-9 season in 2021. Until he can show that he can bring in the big recruits and win the big games, he will continue to be towards the bottom of this list.
10. Bret Bielema, Illinois Fighting Illini
SportsRec
In his first year at Illinois, Bielema exceeded expectations and nearly had the Fighting Illini in a bowl game. He showed he can get the big wins both at home against teams like Nebraska, but also on the road with teams like Penn State and Minnesota. If he can continue to trend in the right direction with the program, he can find himself moving up on this list very soon.
College Football Walk-on Tryouts, What to Expect?
Hollywood loves feel-good stories about walk-ons who make the college football team. Unfortunately, those stories are the exception, rather than the rule. Most walk-ons never make the team, especially those at big-time football programs like Georgia, LSU, Florida, or Notre Dame. The ones that do often end up on practice squads and very, very rarely ever get playing time, if at all. As Ryan Dorchester, coordinator of recruiting operations at West Virginia University, told The New York Times, "We're just trying to find bodies. ... You hate to say that, but it's true."
Preferred Walk-Ons vs. True Walk-Ons
Walk-ons are non-scholarship student-athletes. When people think of college football walk-ons, often they imagine an undersized long shot, such as the main character in the movie "Rudy." However, some walk-ons are as talented as those who received scholarships.
There are two kinds of walk-ons: preferred walk-ons and true walk-ons.
Preferred Walk-ons
More talented
Invited to try out
Many are guaranteed roster spots
In most cases, they are treated the same as scholarship players
Attend practice and have access to team facilities
True Walk-ons
Less talented
May have played in high school but did not get recruited
Participate in team workouts
Often overlooked as prospects in their recruiting class
Eligibility and Enrollment
Walk-ons, preferred and otherwise, must meet NCAA eligibility requirements. This includes maintaining amateur status, as well as meeting academic requirements. To qualify as a walk-on, a player must be enrolled at the college as a full-time student prior to fall preseason tryouts. Tryout dates for walk-ons are usually posted online or published in local newspapers. Incoming freshmen may benefit from having their high school head coach contact someone on the college coaching staff.
Competing for a Spot
Competition for a walk-on spot is fierce, and often entails several of the following aspects:
Passing a physical

Being measured and weighed

Being tested on strength, quickness and agility

Participating in individual position drills, as well as team drills

Being evaluated on mental and physical capabilities

Decisions are largely based on a team's needs, which are useful for the team to know prior to holding a tryout. For instance, a walk-on who can play linebacker or running back for a team that needs linebackers or running backs is better off than a walk-on who can play wide receiver or tight end when the team needs a kicker or defensive linemen.
Surviving the Cut
Making the team, even the practice squad, is difficult for a walk-on football player to do. According to WVU's Dorchester, about 70 walk-ons try out every year and only the five best players are invited to the practice squad. The NCAA limits Division I football teams to rosters of 105 players, 85 of which can be scholarship players; this leaves 20 roster spots for walk-ons.
If a player survives being cut, opportunities will arise. Every year roster spots open due to injuries, transfers, or players going to play football in the NFL. While most walk-ons go unheralded, some, like Green Bay Packers star Clay Matthews, a walk-on at USC, go on to have cinema-worthy careers.
References
Resources
Writer Bio
ML Corbett covers interior design, real estate and small business, among other topics. A former day spa owner and marketing manager for an international fragrance company, Corbett knows the ins and outs of the beauty industry. Her work has appeared in "Essence," "Black Enterprise" and on HGTVGardens.com.