What is a Defensive Coordinator? Plus, Top NFL Defensive Coordinators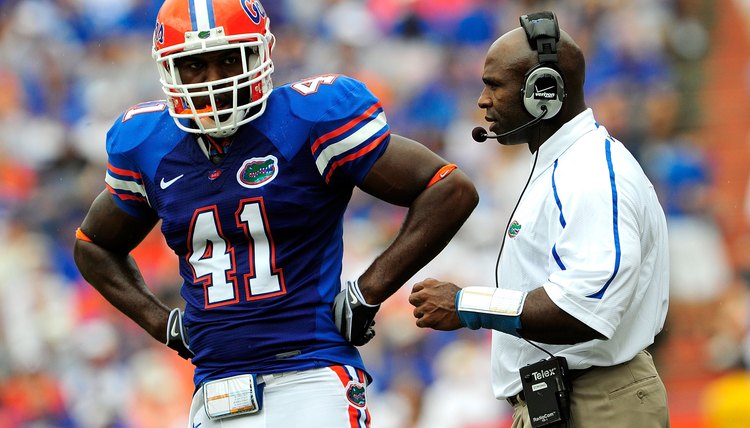 A football team's defensive coordinator is comparable to a vice president. They sit just one step below a team's head coach and are in charge of deciding defensive schemes and play calling. In the NFL, it is one of the most sought after positions and is important as offenses continue to get better. They also are in charge of the many defensive position coaches like linebackers, defensive line, and defensive backs coaches. Here is what a defensive coordinator is and who the best are in the NFL.
What is a defensive coordinator?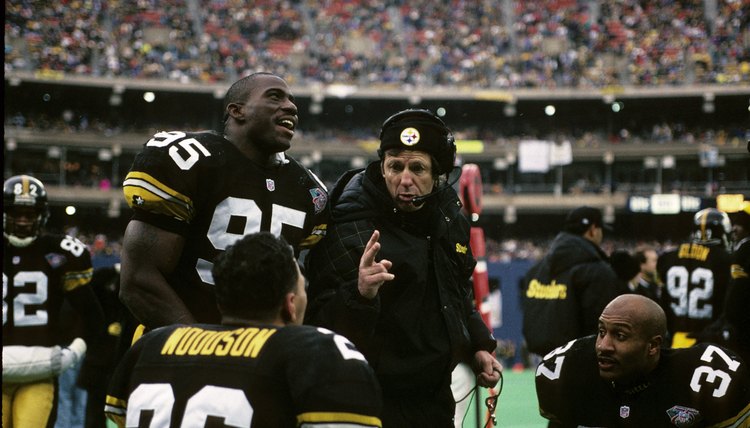 SportsRec
A defensive coordinator sits opposite the offensive coordinator, and acts as second in command of the coaching staff. They will decide how the defensive players will line up and design plays for the defense. They lead the defense during practice and help lead the defense during the game while collaborating with various defensive coaches like the secondary coach or linebacker coach. Defensive coordinators get to work early in the preseason working on plays to implement, and then game plan in the regular season based on who their opponent is and what their strengths are.
Can defensive coordinators become head coaches?
SportsRec
Many defensive coordinators have made their way up the ladder to the top of the coaching totem pole. Buccaneers defensive coordinator Todd Bowles became head coach of the Brady-led Buccs when Bruce Arians retired. Former Bears defensive coordinator Matt Eberflus was poached by the Indianapolis Colts to lead the new look offense under Matt Ryan. Another big move was Saints defensive coordinator Dennis Allen replacing the now retired Sean Payton. Even legends like Bill Belichick and Wade Phillips were DC's at some point. There are avenues for DC's to become HC's in the NFL.
Who are the best defensive coordinators in the NFL?
5. Green Bay Packers DC Joe Berry
SportsRec
While the Packers season narrative revolved around Aaron Rodgers, let's not forget Berry's very good defensive unit. He was able to navigate big name injuries Za'Darius Smith and Jaire Alexander with the help of journeymen like former Las Vegas Raiders cornerback Rasul Douglas. With a healthy defense and some notable draft picks, he will expand upon his pedigree in 2022.
4. Arizona Cardinals DC Vance Joseph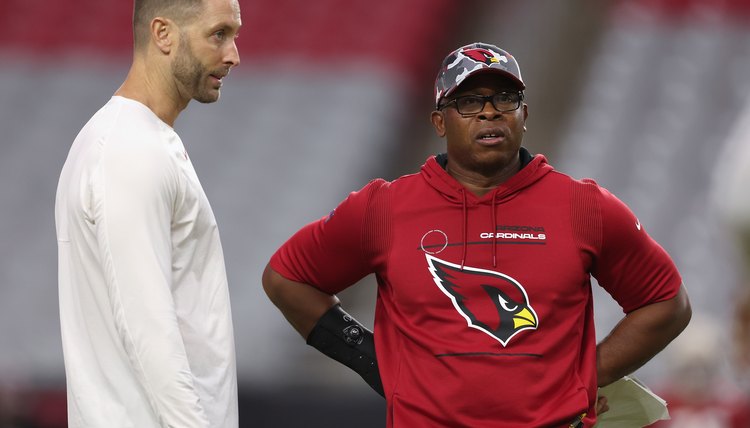 SportsRec
In spite of a defense that had some talent issues, and a head coaching philosophy solely focused on the offense, Joseph held his own in the NFC West. After being ousted by the Denver Broncos for Vic Fangio in his first time out as a head coach, he has found a home in Arizona alongside J.J. Watt and other defensive stalwarts. His Cardinals were top ten in takeaways and least pass yards allowed and with improvements like Cameron Thomas and Myjai Sanders coming on the front seven, they should be a top ten defense in 2022.
3. Los Angeles Rams DC Raheem Morris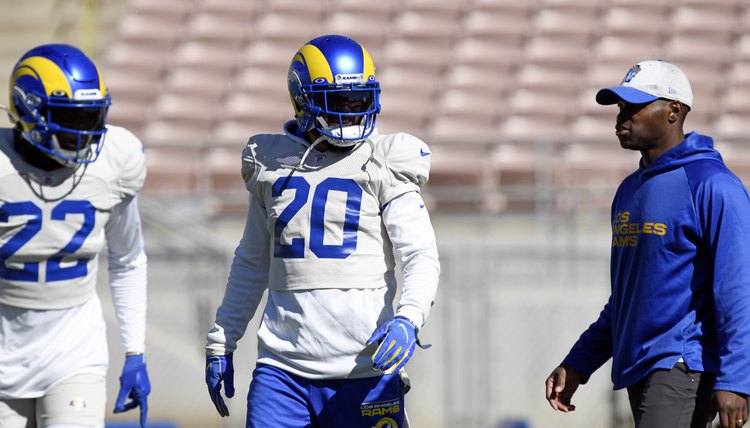 SportsRec
Winning a Super Bowl in your first year with a new team certainly helps your ranking and such is the case for Raheem Morris. The former defensive backs coach for Washington and Falcons assistant head coach moved to the Rams in the 2021 offseason and made a big impact. His team went on a huge tear in the playoffs and was amazing at disguising coverages against some of the best QBs in the postseason. They took down the Arizona Cardinals and Kyler Murray, Tom Brady, and the Joe Burrow-led Cincinnati Bengals all in a single playoff run.
2. Dallas Cowboys DC Dan Quinn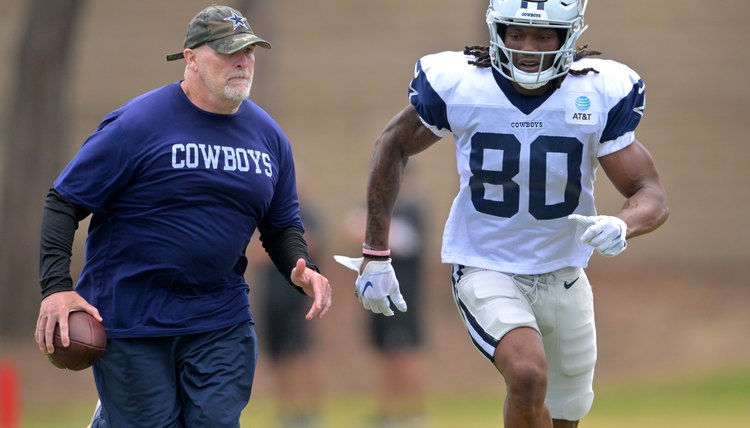 SportsRec
The former Atlanta Falcons head coach found success as he led a stingy Cowboys defense into the NFL playoffs. He was able to get the most out of newly minted rookie Micah Parsons, sophomore star Trevon Diggs, and breakouts like Jayron Kearse. His defensive unit led the league in takeaways with Diggs catching pick after pick. His team also was top ten in both pass and rush touchdowns allowed.
1. Buffalo Bills DC Leslie Frazier
SportsRec
With OC Brian Daboll moving to a new role as the New York Giants head coach, Frazier is now the senior coordinator on the Bills coaching staff. It certainly helps that the Bills play in the toughest offensive conditions unlike the San Francisco 49ers who play in sunny California, or the Minnesota Vikings who play in a dome. However last season, the Bills led in most team defensive stats. They were first in yards per play allowed and fourth in takeaways. Frazier's Bills also allowed the fewest first downs in all of the NFL. He has a chance at his second head coaching stint especially in a division with weak offenses like the New York Jets and Miami Dolphins.
References
Writer Bio
J.M. Soden has been a freelance writer since 2005. He primarily writes sports articles but also enjoys writing about travel destinations, legal matters and electronics troubleshooting. He holds a Bachelor of Arts degree from the University of Notre Dame in American studies.