What Is the Difference Between Slowpitch & Fastpitch Softball Bats?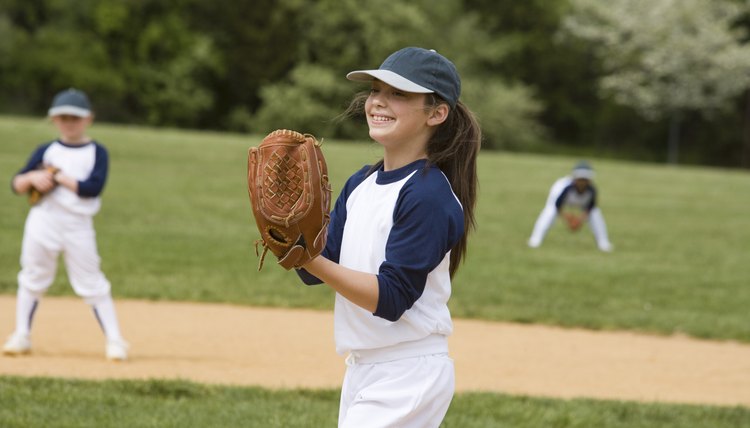 Fastpitch and slowpitch softball are worlds apart in terms of batting. Fastpitch bats are lightweight and balanced, ensuring quick reaction times. Slowpitch bats are heavier with larger sweet spots, resulting in greater power.
Shape
Fastpitch bats are narrow and streamlined, with little variance between barrel and neck. Slowpitch bats have a larger barrel, which increases the sweet spot and the likelihood of making contact.
Weight
Fastpitch bats are light to allow for quicker reaction time. Slowpitch bats are heavier and take more effort to swing, but react more powerfully than fastpitch bats.
Cost
The low-end price on both bath types is about the same, but high-end fastpitch bats can cost considerably more than slowpitch bats because they use advanced technology and materials to maximize weight-to-performance ratios.
Length
There is no discernible difference in length between fastpitch and slowpitch bats. Bats of the same length will vary considerably in weight, with fastpitch bats being lighter. Sometimes batters prefer shorter slowpitch bats to allow more control over the barrel of the bat.
Conclusion
Fastpitch softball bats are designed to give maximum swing speed and streamline control to the batter. Performance is an added bonus but making contact is the first priority. Slowpitch bats are designed to give maximum performance upon contact. Their heavier barrel may be more difficult to control but the same reaction speed is not necessary in the slowpitch game.
Writer Bio
J.M. Soden has been a freelance writer since 2005. He primarily writes sports articles but also enjoys writing about travel destinations, legal matters and electronics troubleshooting. He holds a Bachelor of Arts degree from the University of Notre Dame in American studies.