How to Earn a Letterman Jacket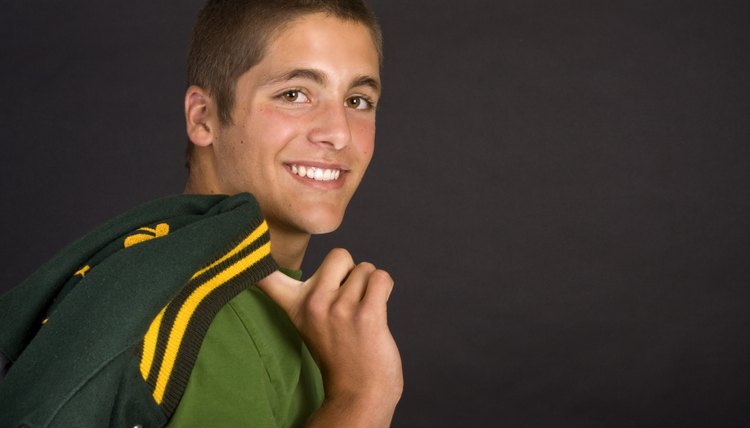 Students in high school and college who play on varsity sports teams often can be seen wearing letterman jackets. The jackets are usually mid-weight, consist of the school's colors and likely display the student's name on the front and the school name on the back. Receiving a letterman jacket is considered an honor and it is representative of the student's athletic achievement.
Meeting the Requirements
Most schools require that you participate on a varsity sports team, such as football, basketball, baseball or soccer, to obtain a letterman jacket. Often the coach has discretion over who will receive a letterman jacket. You may have to end the season in good standing and have played in a certain number of varsity games or competitions throughout the year. For example, a high school baseball player would earn a letterman jacket if he played in at least half of all scheduled baseball games. Some schools require a minimum grade point average to be eligible to play on a varsity team or to wear a corresponding letterman jacket. All requisites vary by school. Usually student athletes only receives one letterman jacket during their high school career. However, medallions or bars can be added for additional activities.
Writer Bio
Beth Rifkin has been writing health- and fitness-related articles since 2005. Her bylines include "Tennis Life," "Ms. Fitness," "Triathlon Magazine," "Inside Tennis" and others. She holds a Bachelor of Business Administration from Temple University.