How to Enter the NBA Draft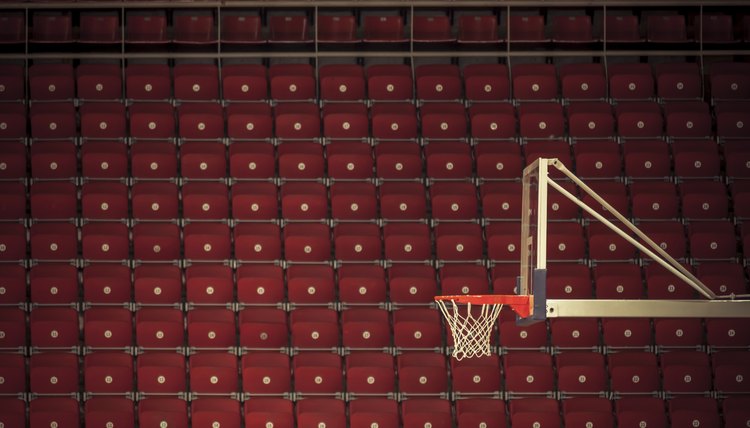 Each Summer, the NBA holds its annual NBA draft in one of the league's biggest nights of the calendar year. On this night, the league's 30 franchises meet and select new players for their teams from a pool of hundreds of draft-eligible players. There are several different ways that a player may become eligible for the NBA draft.
In general, a player is eligible for the draft if they are at least 19 years old in the calendar year of the draft. In addition, any player who is not an international player must be at least one year removed from his high school graduating class.
Here are some of the other ways that basketball players become eligible for the NBA draft based on the rules set forth in the 2017 CBA:
Automatic Eligibility
‌Automatic Eligibility‌ Players are eligible for the NBA draft if they meet any of the following criteria:
The player has completed four years college basketball
If the player graduated from high school in the U.S. but did not attend a college in the U.S., they are eligible once four years has passed since their high school graduation
The player has played under any professional basketball contract for any team outside of the NBA
International players are automatically eligible if they are at least 22 years old during the calendar year of the draft or they have signed and played under a contract with a professional team outside the NBA (but within the USA)
Early Entry
‌Early Entry‌ - "One and done" is a term that refers to players who obtain draft eligibility by playing college basketball for one year before leaving the school to enter the draft.
The player must be at least 19 during the calendar year of the draft, and be one year removed from high school
Basketball players who choose this route must declare their intentions to enter the draft no later than 60 days before the date of the draft
An alternative to playing college basketball for one season is to play one season in the NBA G-League, where players can earn an income but may not be competing as good as competition seen at the Division I level
Once it is determined that a player is eligible to be an NBA draft pick, they must officially declare for the draft through a variety of ways based off of their individual situation.
If a player did not attend college
‌If a player did not attend college -‌ Basketball players who did not attend college may obtain automatic eligibility through any of the criteria listed above, but can also declare themselves as an early entrant. To do this, the player must:
Make a request for early entrant status, in writing, to Adam Silver's New York office at least 60 days before the draft
Fill out and return the draft application given by the NBA Commissioner in response to your request
Upon receiving approval, decide between officially entering into the NBA draft or withdrawing no later than 10 days before the date of the draft
College underclassmen
‌College underclassmen‌ - Underclassmen who want to enter the draft must first determine if they need to declare themselves as an early entrant. If the player is eligible, it is important for them to explore their draft potential before surrendering college eligibility. There are two different ways to do this:
Request an evaluation for the NBA Undergraduate Advisory Committee in writing two days after the NCAA tournament concludes; assess the responses from the committee, which includes executives from 20 NBA teams
Players can ask their coach to check with NBA general managers to gauge where they rank compared to other players.
Underclassmen are advised to wait until the NBA's early entry deadline before deciding whether to enter the draft, which is 60 days before the draft. If a player declares right after the NCAA men's basketball tournament, they are subject to the NCAA rules of early entry deadline one day before the start of the spring signing period; this deadline usually comes about two weeks before the NBA deadline, meaning that players will need to make an official decision much earlier than necessary.
For all players, there are a number of things to keep in mind when making a final decision about declaring for the NBA draft process:
Entering the NBA draft does not guarantee you serious consideration from NBA teams; only 60 players are drafted on draft night, which leaves many undrafted; undrafted free agents will then visit with several NBA teams and possibly land a spot on their G-League team
Do not hire an agent until you are sure you want to turn pro; if you hire an agent right away, you automatically lose your college basketball eligibility
If you choose to withdraw from the draft for any reason, you are eligible for a later draft, but you cannot be eligible for more than two drafts
You cannot sign an NBA contract without being eligible for at least one draft
The NBA draft combine is a great way for future NBA players to show off skills and athleticism that does not show up on the stat sheet
Just because social media mock drafts or ESPN projects a certain player to be a first-round pick, there are many other things besides points, rebounds, and assists that go into a general manager selecting whether or not that player can fit with their team.
References
Resources
Writer Bio
Jeff Gordon has been reporting and writing since 1977. His most recent work has appeared on websites such as eHow, GolfLink, Ask Men, Open Sports, Fox Sports and MSN. He has previously written for publications such as "The Sporting News" and "The Hockey News." He graduated from the University of Missouri-Columbia School of Journalism in 1979 with a bachelor's degree.