Events Used in Middle School Track & Field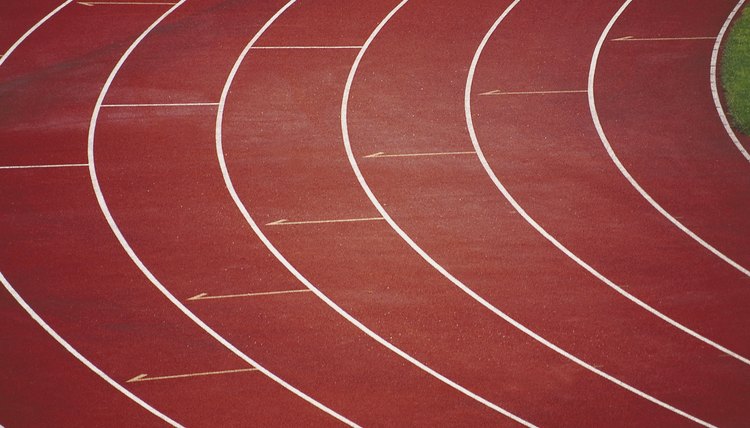 Participation in track and field offers a versatile selection of competitive athletic events that involve many combinations of strength, speed and endurance. Like competition at most levels, middle school track and field events encompass sprint and long distance running races, individual and relay options, as well as jumping and throwing events.
Sprint Events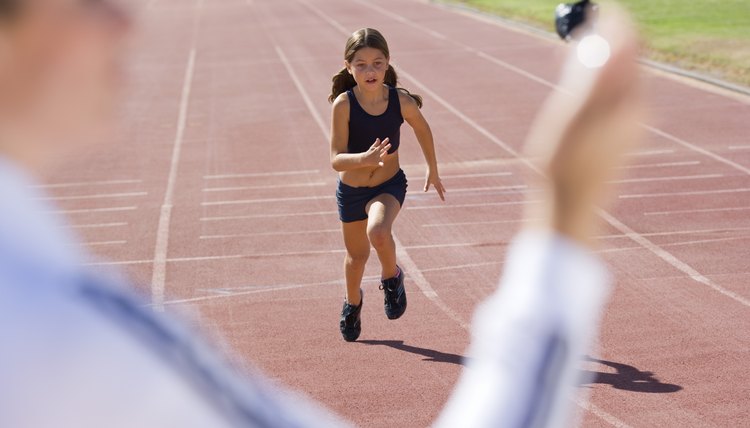 NA/AbleStock.com/Getty Images
Athletic.net's national list of middle school track and field events includes separate men's and women's divisions in three individual sprint races. Boys and girls compete separately in 100 meter, 200 meter and 400 meter sprints, with the fastest middle school 100 meter times for 2010 recorded as 11.09 seconds for boys and 12.33 seconds for girls. In addition, 4x100 meter and 4x400 meter sprint relays consist of teams of four runners who each run a segment of the race. A third category of sprint events for middle school runners is hurdle races. Sprinters compete at distances of 100 meters and 300 meters, and must jump over a series of hurdles at heights of 30 or 33 inches during the race.
Distance Running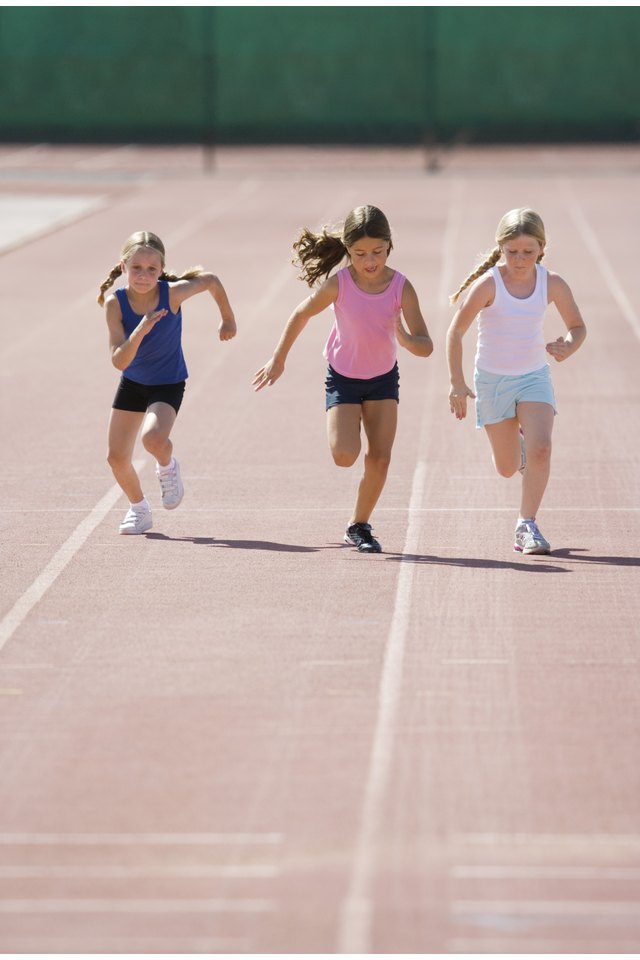 NA/AbleStock.com/Getty Images
Like sprint events, distance running at middle school track and field meets includes individual races for boys and girls. Individual distance events challenge runners' endurance at distances of 800 meters, 1,600 meters, and 3,200 meters. Athletic.net's 2010 national middle school leaders have recorded times of two minutes, 11 seconds in the boys' 800 meter division; and two minutes, 21 seconds in the girls' 800 meter division. Each lap around a competition track is 400 meters, so distance runners complete 8 laps when competing in a 3,200 meter race. This is the equivalent of approximately two miles.
Field Events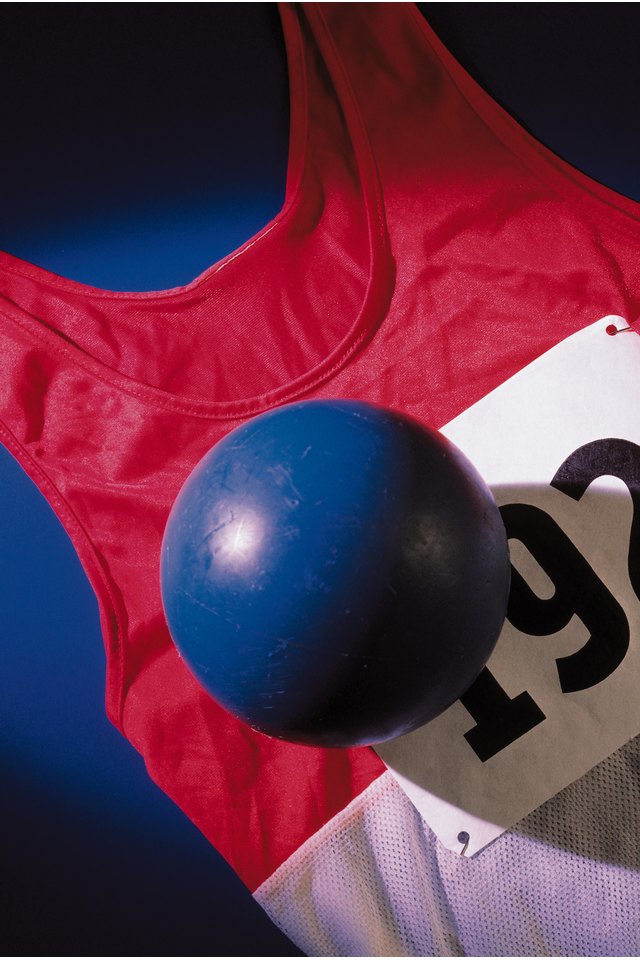 NA/AbleStock.com/Getty Images
While both sprint and distance running events take place on the track, field events are held on the interior part of the track, and include throwing and jumping events. Athletes demonstrate their strength by throwing the shot put, discus and javelin. Middle school boys throw a 12 pound shot put ball, while the girls' shot put ball weighs about nine pounds. The middle school discus throw consists of a forehand throwing motion of a 3.5 pound disc for boys and a 2.2 pound disc for girls. The javelin toss involves launching a spear-shaped pole, with outstanding middle school athletes recording distances of well over 100 feet. Jumping events showcase athleticism in the high jump, long jump, triple jump and pole vault. The best middle school athletes can clear six feet in the high jump and 11 feet in the pole vault; while outstanding long jumpers exceed lengths of 20 feet and triple jumpers combine three consecutive leaps to surpass 40 feet.
References
Writer Bio
Jeff Warshaw has been a professional writer for 15 years, with pieces appearing in numerous publications, including The Mountain Democrat, Village Life Newspapers and NHRA Magazine. His writing style ranges from serious to creative, on a variety of subjects including education, sports, travel, and home repair. Warshaw holds a B.A. in English from UCLA.; and an M.S. in education administration from Pepperdine University.