List of AAU Baseball Teams in Massachusetts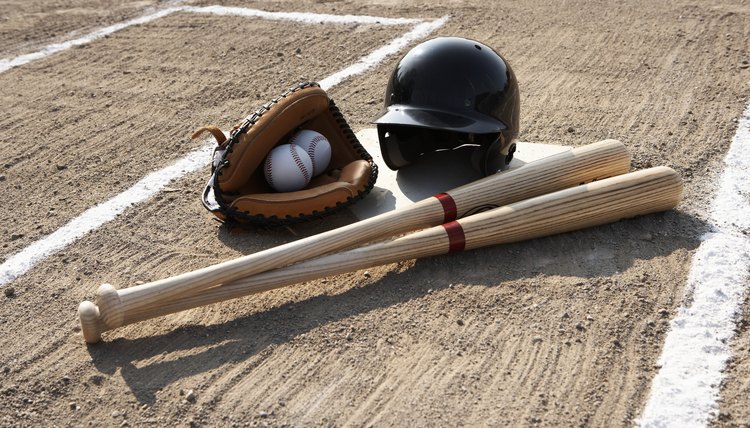 The Amateur Athletic Union (AAU) is an organization founded to support and promote amateur sports for all ages. Massachusetts teams are overseen by the New England AAU (NEAAU). There are more than 20 different baseball clubs in Massachusetts with many different teams for ages 9 and under (or 9U) to 17/18 and under (17U). Upper division teams for older children are travel teams that play in various New England and mid-Atlantic locations.
Plympton Crush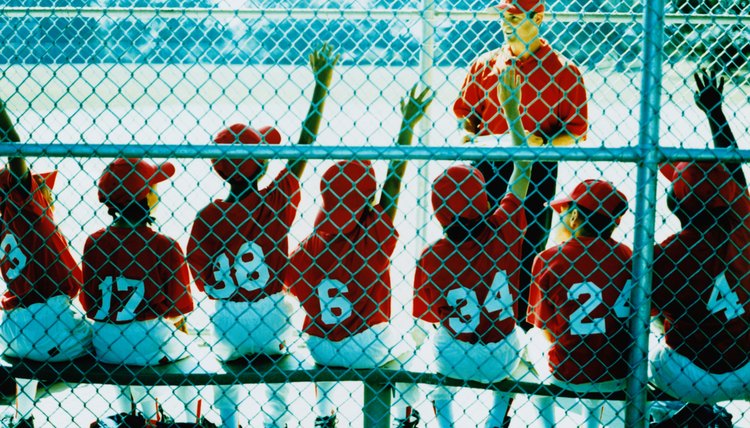 Thomas Northcut/Photodisc/Getty Images
The Plympton Crush was formed in 2009 as a 14 and up tournament team by Jeff Plymptom, a former Boston Red Sox pitcher. The club is offering five teams in the 2011 season for ages 11 to 14. In the 2010 season, the team was a finalist in the New England AAU Season Ending Tournament. Practice is held at a number of facilities around Wrentham including indoor spaces for winter practice. A pitching club and hitting club offering one-hour lessons in either skill is held once a week.
Plympton Crush 377 Franklin St. Wrentham, MA 02093 857-488-7416 plymptoncrushbaseball.com
Worcester Heat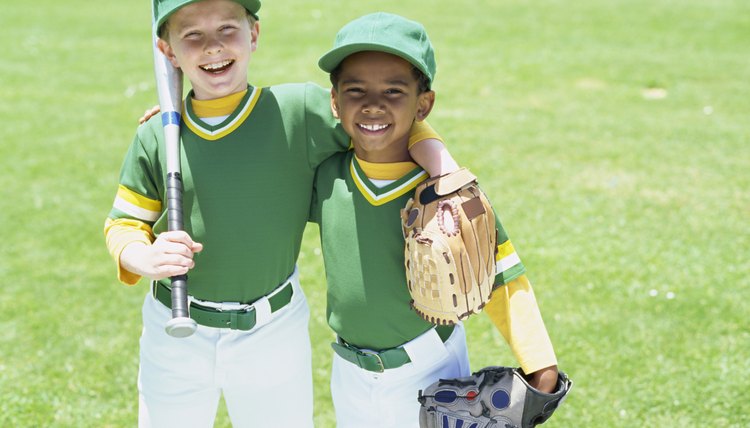 Thomas Northcut/Photodisc/Getty Images
This baseball club features baseball teams for ages 9 through 14, a softball team and a college prospects team for older athletes. The 14U and college prospects teams are travel teams that play in games in New England and occasionally in the mid-Atlantic region. Practice is held at various playing fields around Worcester, and at the Hit Quarters, an indoor facility with a full-sized infield, batting cages and pitching mounds. The club conducts summer baseball camps for children ages 7 and up.
Worcester Heat 3 Tennis Drive Shrewsbury, MA 01545-3378 508-842-5002 worcesterheatbaseball.org
Team Mizuno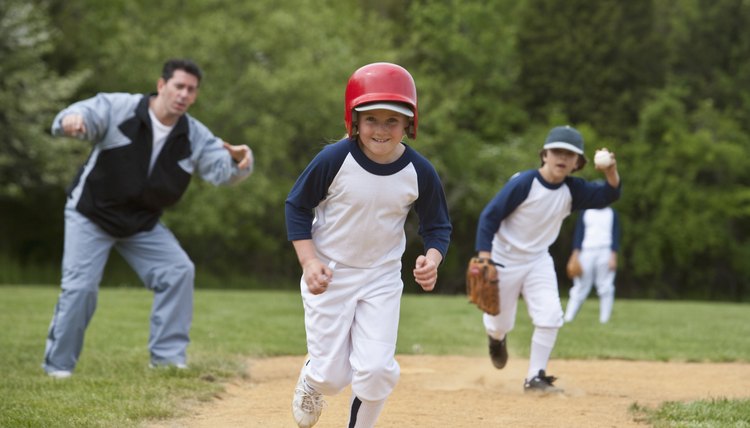 Thomas Northcut/Photodisc/Getty Images
Team Mizuno was founded in 2008 and offers 11 teams for five age groups between 10 and 14 years and is offering a 15 and under club for the 2011 season. In 2010, one of the club's teams made it to the New England Championship game, and other teams made it into the playoffs in their age divisions. The team has its own private indoor training facility, and according to its website, each player gets between 40 and 60 hours of practice time prior to the season opener.
Team Mizuno 387 Mattakeesett St., Pembroke, MA 02359 781-264-363 teammizuno.org
References
Writer Bio
Based in New York City, Virginia Watson has been writing and editing professionally since 2004. Her work has appeared in magazines including "The Roanoker Magazine," "Blue Ridge Country," "Pinnacle Living" and the award-winning "Virginia State Travel Guide." Watson holds a Master of Arts in philosophy of education from Virginia Polytechnic and State University.