How to Make a Flatbar Grind Rail for Skateboarding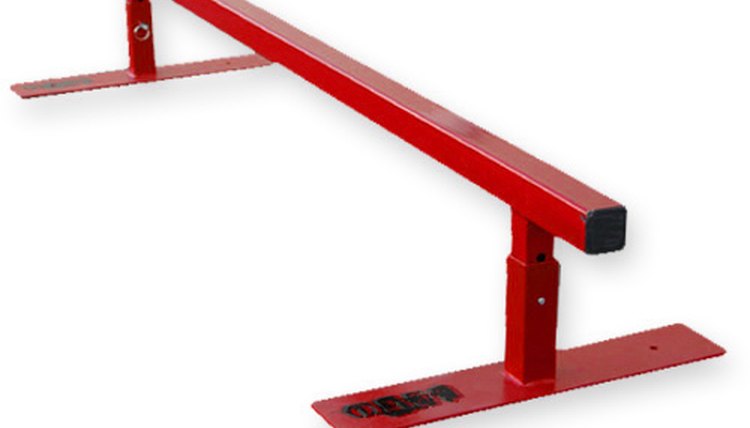 One of the best pieces of equipment to help a skateboarder develop and perfect their grind techniques is to have their very own grind rail. Purchasing a grind rail can be a bit expensive, but you can build your own rail out of flat bar steel pieces, pipe, and some welding gear.
Determine what type of material you would like to make your flat bar grind rail out of. The two options you have are square steel or square PVC pipe. Since the pipe is a square shape all four sides of the pipe will be flat. PVC pipe is a lot cheaper and more lightweight so it is easy to transport, but it is not as sturdy and does not last as long as the steel pipe.
Take some square pipe and have it cut to at least 8 feet in length. You can either cut the pipe yourself using a power saw or hand saw, or you can have the dealer where you purchased the pipe cut the pipe to the specified length.
Cut two pieces of round steel pipe down to about 10 inches in length. These pieces will be used for the legs of your grind rail.
Weld the two 10 inch pipe pieces to the bottom of the square pipe piece about 6 inches in from the end of the pipe.
Take two square metal plates and weld them to the bottom of the legs. These will stabilize your grind rail and give it support when you use it for grind tricks.
Writer Bio
Michael Cantrell is a freelance writer and musician from Piqua, Ohio. He has been writing professionally since 2007. In 2008, Cantrell was a full-time employee with an SEO company named Words You Want. He has a diploma from and is currently attending Edison Community College with a major of criminal justice.