Best Pitchers in the MLB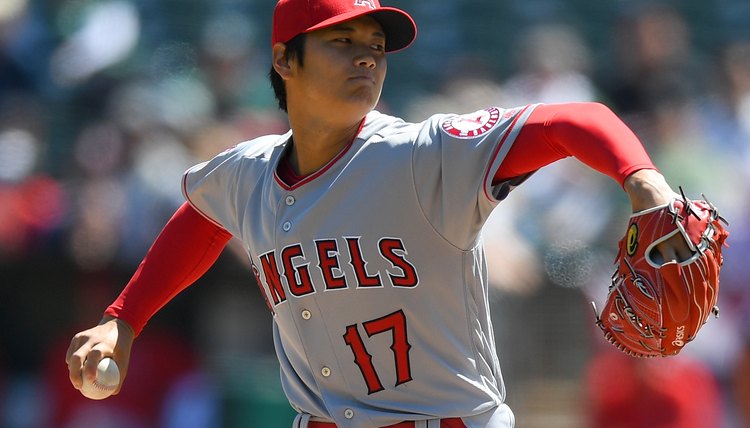 With the number of strikeouts at an all time high, the pitcher is becoming one of the most important positions in all of baseball. In fact some of baseball's biggest stars are the guys throwing the cowhide. With dual threat guys like Shohei Ohtani making their name in the MLB, the position of pitcher may evolve even more. Pitchers come in all forms: starters, relivers, closers, and all sorts of styles. Without further ado, here's the top five pitchers in all of baseball.
#5: Mark Melancon -Arizona Diamondbacks
2021 Stats: 4-3, 2.23 ERA, 59 K's, 39 Saves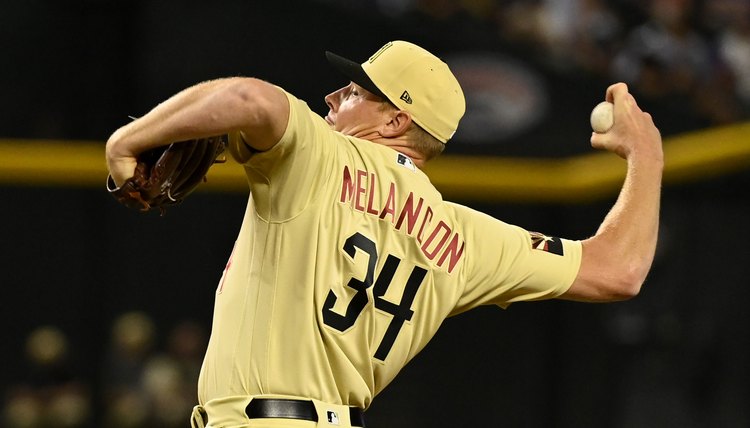 Shohei Ohtani, pitcher for the Angels
Mark Melancon got his start in 2009 and ever since has been one of the MLB's most reliable closers. So much so that he led the majors in saves with 39. He was selected as part of the MLB's All Star Game as a closer for the National League. He may be in his age 37 season but he is still as dominant as ever. Here are the rest of the MLB's Saves leaderboard:
1. Mark Melancon - 39
2. Liam Hendriks/Kenley Jansen - 38
4. Will Smith - 37
5. Raisel Iglesias - 34
#4: Robbie Ray - Seattle Mariners
2021 Stats: 13-7, 2.84 ERA,1.045 WHIP, 248 K's,193 1/3 IP, 3.9 WAR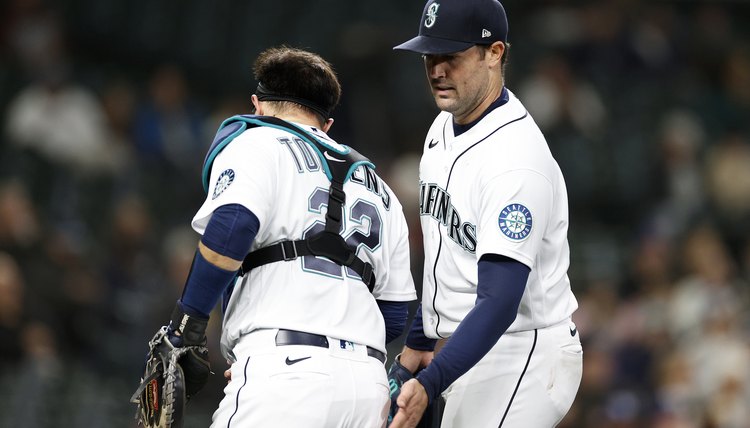 Shohei Ohtani, pitcher for the Angels
The 2021 AL Cy Young Winner comes in at 4th on the list of best pitchers. He had a dominant year as a member of the Blue Jays, leading the majors in strikeouts, innings pitched and WHIP. This was especially surprising considering he posted an ERA above 6 in 2020. He signed a huge 115 million dollar deal with the Mariners in the offseason as he looks to lead them to an AL West title. Here's the MLB leaderboard for strikeouts:
Robbie Ray - 248 K's
Zack Wheeler - 247 K's

Gerrit Cole - 243 K's

Max Scherzer - 236 K's

Corbin Burnes - 234 K's
#3: Max Scherzer - New York Mets
2021 Stats: 15-4, 2.46 ERA, 0.864 WHIP, 236 K's, 179.3 IP, 5.4 WAR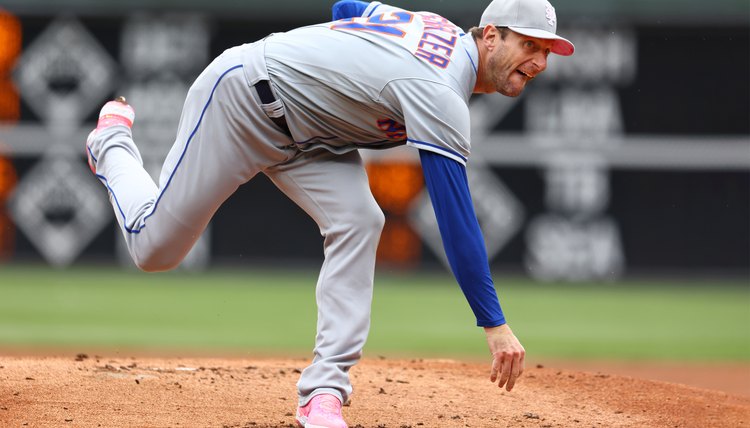 Shohei Ohtani, pitcher for the Angels
The ageless wonder is long past his college days at the University of Missouri but is pitching like a young gun. He hasn't posted an ERA over 3 since 2014 and has pitched large amounts of innings in recent years. Although arm fatigue caught up to him in the playoffs, he signed the largest annual average value contract in MLB history with the New York Mets. Time will tell if he's worth the 130 million but if he stays consistent, it may seem like a bargain
#2: Gerrit Cole - New York Yankees
2021 Stats: 16-8, 3.23 ERA, 1.059 WHIP, 243 K's, 181.3 IP, 5.3 WAR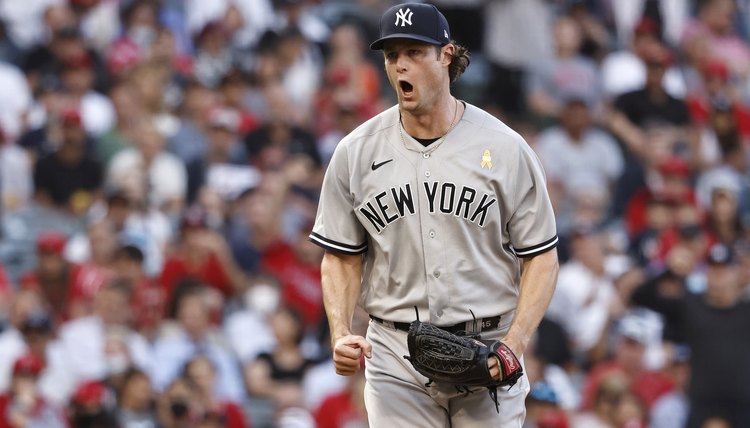 Shohei Ohtani, pitcher for the Angels
Many wondered if Cole would be worth the ginormous $324 Million contract he signed with the New York Yankees. He's looked like it so far, earning the 2nd most WAR in the American League last season. He also finished top five in strikeouts and finished runner up to Robbie Ray in AL Cy Young voting. There has been some controversy surrounding his use of Spider Tack and his lack of playoff production but he is still one of the most dominant players in all of baseball.
#1: Jacob DeGrom - New York Mets
2021 Stats: 7-2, 1.08 ERA, 0.554 WHIP, 146 K's, 92 IP, 4.9 WAR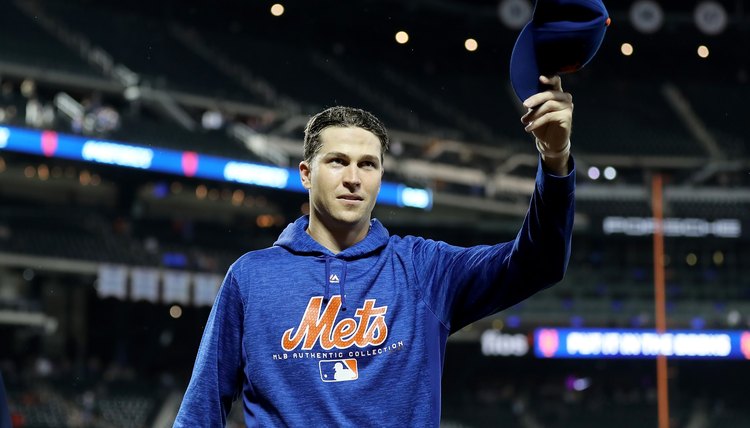 Shohei Ohtani, pitcher for the Angels
Although his 2021 season was derialed by injury, there is no doubt that DeGrom is the best pitcher in baseball right now. DeGrom posted an incredible 0.50 ERA and a 41.5% strikeout rate through his first 12 starts last year before injury. Stats like that are almost unheard of in the modern MLB. He finished just outside the top ten in WAR despite pitching below 100 innings. It seems almost unfair that the Mets were able to get him and Scherzer on the same pitching staff.
Writer Bio
Blaise is a Freshman at the University of Missouri, studying Journalism at the world-renowned J school. He is the host of the Fast Five Podcast with his Childhood friend Sam Sinclair and interns with the Sports AI platform Pine Sports. He is a huge fan of the Kansas City Chiefs and the St Louis. Cardinals and hopes to cover them professionally in his near future.