Peyton Manning, Eli, and the Manning Family of Quarterbacks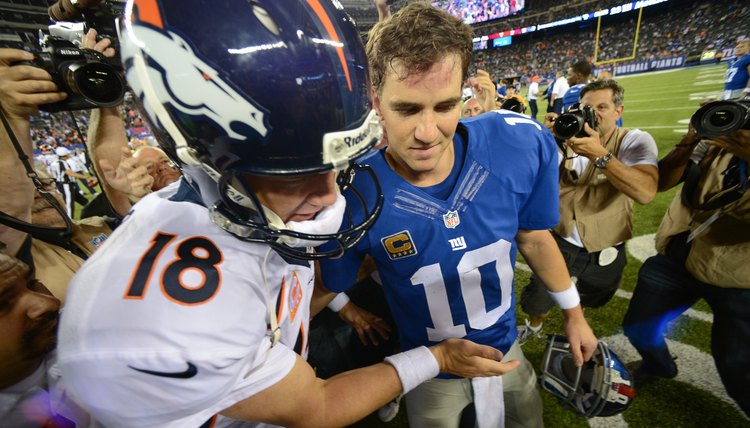 The NFL is home to many famous families; the Gilmores, the McCourtys, the Harbaughs. But no family is more prestigious than the Manning family. From the patriarch Archie Manning, his two sons Eli Manning and Peyton Manning, and the #1 high school QB Arch Manning. The Mannings have won multiple Super Bowls, broke many NFL records, and even have a couple NFL MVPs up their sleeves. So let's break down who the Mannings are.
Who is Peyton Manning?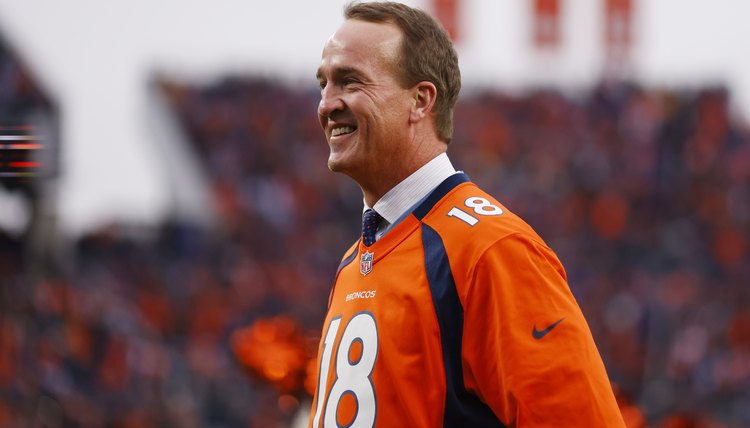 SportsRec
Peyton Manning is the most successful of the Manning brothers and the second son of Archie Manning. He was born in New Orleans, Louisiana and would play high school ball at Isidore Newman School where he was named Gatorade Player of the Year. After receiving offers from many NCAA universities, including his father's alma mater Ole Miss, he would elect to play college football for the Tennessee Volunteers. He would win the SEC championship in his senior year and was a first-team All American.
Peyton was selected in the NFL draft by the Indianapolis Colts in 1998 and played seventeen seasons. He is considered one of the greatest football players of all time, winning MVP five times, which is the most in NFL history, and breaking records for career passing touchdowns and career pass yards. He is a member of the Pro Football and College Football Hall of Fame.
How many Super Bowls did Peyton Manning win?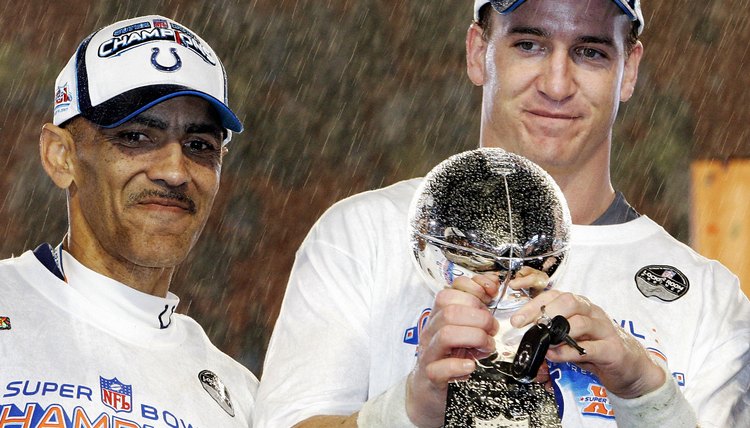 SportsRec
Peyton Manning won two Super Bowls in his storied NFL career. He would win his first in Super Bowl XLI with the Indianapolis Colts, which he won Super Bowl MVP for. His second would be won in Super Bowl 50 as a member of the Denver Broncos. Peyton would appear in four Super Bowls but was often unsuccessful throughout his playoff career, mostly due to the dominance of now Tampa Bay Buccaneer Tom Brady.
When was Peyton Manning's rookie year?
Peyton's rookie season was in 1998, after being drafted first overall in the NFL draft. He would win the starting job in training camp over Doug Nussmeier and would break records for most touchdowns by a rookie and most interceptions. He would make the all-rookie team but the Colts would go 3 and 13.
How tall is Peyton Manning?
Peyton is six foot, five inches. His height was considered a big plus during the draft process and would help him see the field a lot better.
What teams did Peyton play for?
Peyton Manning played for the Indianapolis Colts for 13 full seasons and would have massive success with the franchise. Manning would suffer a neck injury in 2011, which made the Colts turn a new leaf and abandon the star quarterback. After releasing him, Manning became a sought after free agent garnering interest from the Browns, Vikings, Cardinals and more. Ultimately, he would chose to play for the Denver Broncos until his retirement in 2016.
How many MVPs does Peyton Manning have?
Peyton has five NFL MVP's. He won four with the Colts including back to back MVPs in 2008 and 2009. He would win his fifth MVP with the Broncos in 2013.
Why do quarterbacks say Omaha?
SportsRec
Omaha is an audible call popularized by Peyton Manning throughout his career. It became a trademark for Manning and would be popularized by coverage from ESPN and USA Today. The call meant that the offense would move to Plan B with seconds left on the play clock. It is used by many QB's in the NFL today.
Who is Archie Manning?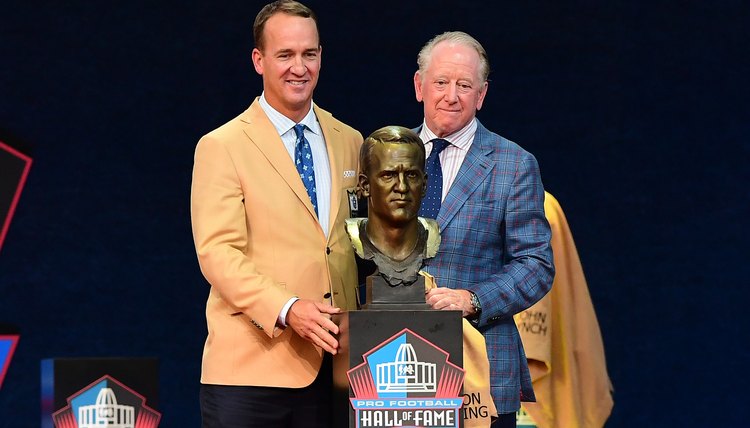 SportsRec
Archie Manning is the father of Eli and Peyton Manning and would be an NFL player in his own right. He would attend Ole Miss and would be a considerable player. He would make the All-SEC team multiple times and would finish highly in Heisman voting. He would get picked second overall in the NFL draft but would have a disappointing career. He would make the Pro Bowl twice and would play for the Oilers and New Orleans Saints but would never finish with a winning record.
Did Archie Manning win a superbowl?
Archie Manning would never win a Super Bowl or make a playoff game. Due to the disappointing play from many of his teammates, his teams were not good enough to live up to his play.
Who is Eli Manning?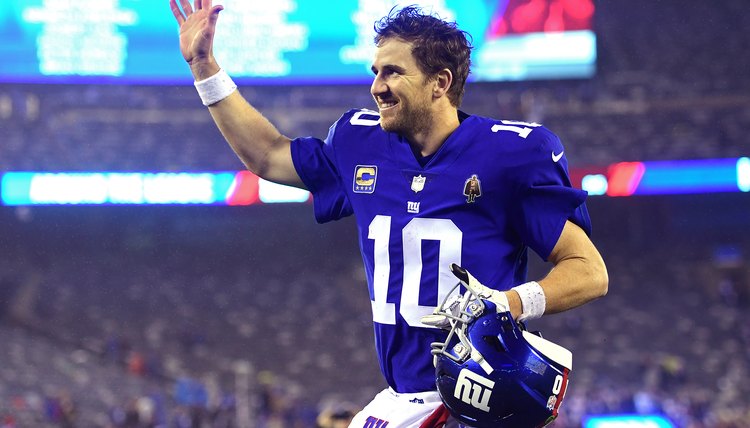 SportsRec
Eli is the youngest of Archie Manning's sons and a former NFL QB. He would play at Ole Miss like his father Archie and would set 45 records for the University. Eli would be drafted first overall by the Chargers but would refuse to play for them because of their treatment of Ryan Leaf and would be traded to the Giants. He would play for his entire career as a member of the New York Giants, setting franchise records and having moderate success.
How many Super Bowls does Eli Manning have?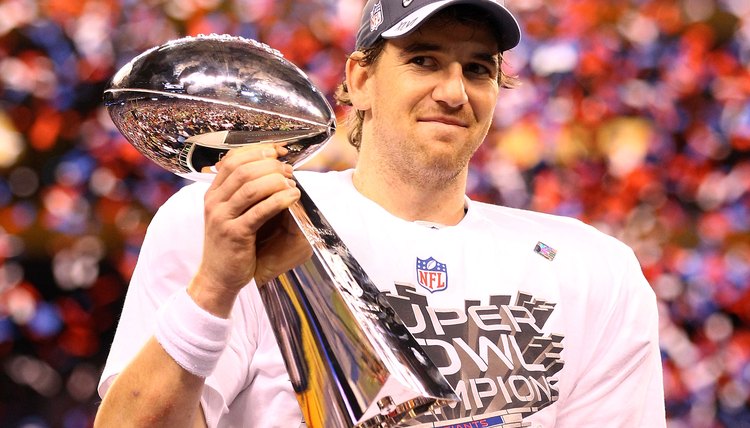 SportsRec
Eli won two Super Bowls over his career, both as underdogs against the New England Patriots dynasty. He would receive Super Bowl MVP honors in both games and his throw to wide receiver David Tyree in Super Bowl XLII, known as the Helmet Catch, would be one of the most iconic plays in league history.
Who is Arch Manning?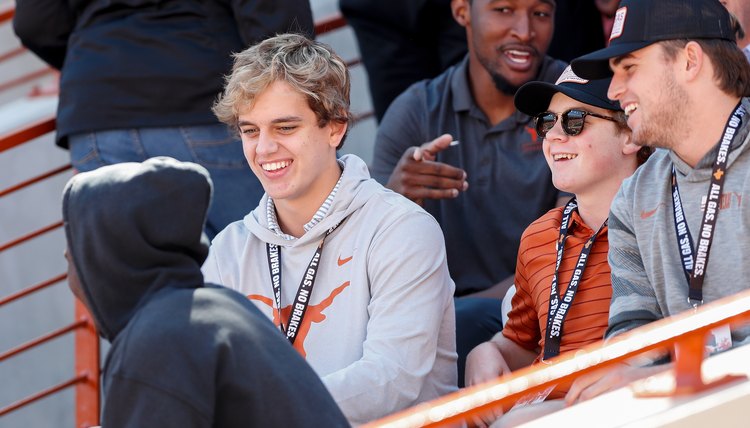 SportsRec
Arch Manning is the newest Manning to continue the legacy. He is the son of Cooper Manning, the oldest manning brother, and nephew of Peyton Manning. Cooper was lauded as the best NFL prospect of his era and was rated higher than his younger brothers but was forced to quit football after his diagnosis of Spinal Stenosis. Arch is the #1 recruit of his class and received offers from LSU, Georgia and Clemson. He accepted an offer from the Texas Longhorns and is slated to be the Starting QB for the SEC bound franchise.
Writer Bio
Blaise is a Freshman at the University of Missouri, studying Journalism at the world-renowned J school. He is the host of the Fast Five Podcast with his Childhood friend Sam Sinclair and interns with the Sports AI platform Pine Sports. He is a huge fan of the Kansas City Chiefs and the St Louis. Cardinals and hopes to cover them professionally in his near future.