NFL Trade Rules: Player's Rights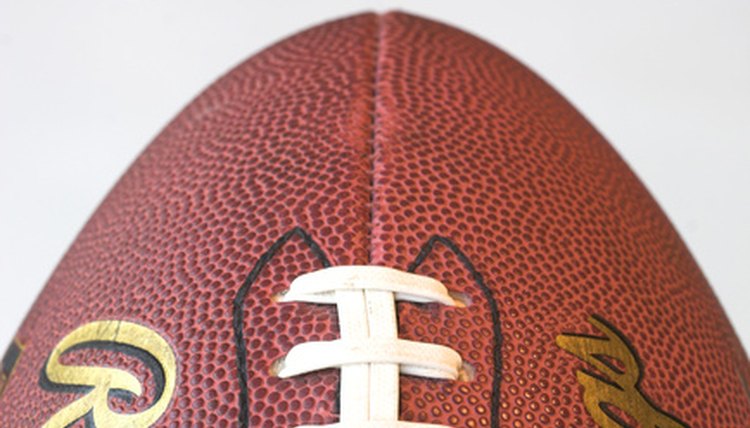 The National Football League (NFL) has a set of rules that are governed by a collective bargaining agreement (CBA) between the Players Association and league owners.
The new CBA agreement provides players with unlimited free agency after playing four years. Teams are provided an exception for one franchise player.
The NFL Players Association NFLPA agreed to a salary cap based upon an agreed percentage of revenues.
The CBA agreement grants NFL players rights designed to protect their interests and keep a competitive balance in the NFL .
There are five categories to an NFL player's rights:
Trade Eligibility
Trade Procedure
Trade Limitations
Waivers
Transfer
1. Eligibility
Any NFL player, regardless of experience, may have his contract assigned to another club via trade at any point, unless he or his agent has negotiated a no-trade clause into the special provision portion of a standard player contract.
A club wishing to exercise a trade involving a player with a no-trade provision must get the player's permission to waive his provision in order to execute the trade. These provisions may cover any type of trade or trades only made to certain clubs.
2. Procedure
When a team reaches an agreement with another club to trade a player with ​a no-trade provision​, the team must obtain written permission from the player and his agent.
The player may elect to waive the provision and accept the trade, or veto the trade on grounds of the provision.
A player may veto the trade for any reason, unless the provision specifically says otherwise.
3. Limitations
A prior rule from the 2010 CBA was known as the "Final Eight Plan" and a team could not trade a player, with or without a no-trade provision, to any of the eight teams from the divisional playoffs in the preceding year. Unless that prior playoff team lost another player to unrestricted free agency.
The "Final Eight Plan" rule was designed to encourage competitive balance and limit the best teams from getting significantly better.
In the 2020 CBA agreement, that limitation is removed. Rather, the two trading teams must now understand how salary-cap issues impact teams.
Former New England Patriots executive, Scott Pioli, wrote about a perfect example on NFL.com: the Matthew Stafford, Jared Goff trade required the Lions and Rams to balance out the money as well as exchange the quarterback contracts.
4. Waivers
An NFL player may be waived by his current team for reasons of performance or declining skill.
Anytime a player is waived between Feb. 1 and the trade deadline (the end of the sixth week of the NFL season), the player is free to negotiate a new contract with any team.
However, if a team waives the player after the trade deadline, he is subject to the waiver claim process–by reverse order of the NFL standings.
Any player claimed in this capacity is granted additional rights based on whether he has a no-trade provision in the player contract.
A player with a no-trade provision may become an unrestricted free agent immediately following that season.
A player without a no-trade provision may become an unrestricted free agent following the next subsequent season. If a player without a no-trade provision is signed only through the current season, he may also declare for free agency immediately after the season.
5. Transfer
If a player is traded to another club, all salaries, rights, obligations and special provisions shall transfer to the new team.
This means that any compensation paid to a player according to the contract must continue to be paid by the new club.
Writer Bio
This article was written by the CareerTrend team, copy edited and fact checked through a multi-point auditing system, in efforts to ensure our readers only receive the best information. To submit your questions or ideas, or to simply learn more about CareerTrend, contact us [here](http://careertrend.com/about-us).