NFL Trade Rules: Player's Rights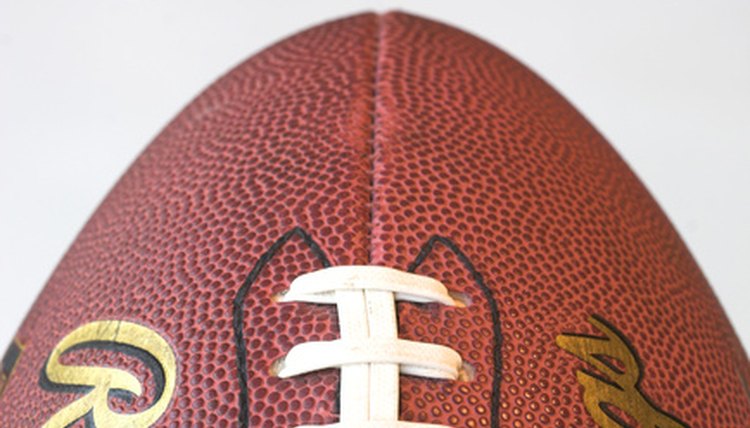 The National Football League (NFL) has a set of rules that are governed by a collective bargaining agreement (CBA) between the Players Association and league owners. Subsequently, NFL players are granted certain rights pertaining to assignments of their player contracts. Trade rules are designed to protect both players' interests as well as the competitive balance of the league structure. With only a few minor exceptions, these rules are rather straightforward.
Eligibility
Any NFL player, regardless of experience, may have his contract assigned to another club via trade at any point, unless he or his agent has negotiated a no-trade clause into the special provision portion of a standard player contract. A club wishing to exercise a trade involving a player with a no-trade provision must get the player's permission to waive his provision in order to execute the trade. These provisions may cover any type of trade or trades only made to certain clubs.
Procedure
When a team reaches an agreement with another club to trade a player with a no-trade provision, the team must obtain written permission from the player and his agent. The player may elect to waive the provision and accept the trade, or veto the trade on grounds of the provision. A player may veto the trade for any reason, unless the provision specifically says otherwise.
Limitations
A team cannot trade a player, with or without a no-trade provision, to any of the eight teams from the divisional playoffs in the preceding year, unless that team lost another player to unrestricted free agency–the process for players with at least four years experience to negotiate a new contract with any team. This rule, which is part of what is known in the CBA as the "Final Eight Plan," is designed to encourage competitive balance and limit the best teams from getting significantly better.
Waivers
An NFL player may be waived by his current team for reasons of performance or declining skill. Anytime a player is waived between Feb. 1 and the trade deadline (the end of the sixth week of the NFL season), the player is free to negotiate a new contract with any team. However, if a team waives the player after the trade deadline, he is subject to the waiver claim process–by reverse order of the NFL standings. Any player claimed in this capacity is granted additional rights based on whether he has a no-trade provision in the player contract. A player with a no-trade provision may become an unrestricted free agent immediately following that season. A player without a no-trade provision may become an unrestricted free agent following the next subsequent season. If a player without a no-trade provision is signed only through the current season, he may also declare for free agency immediately after the season.
Transfer
If a player is traded to another club, all salaries, rights, obligations and special provisions shall transfer to the new team. This means that any compensation paid to a player according to the contract must continue to be paid by the new club.
References
Writer Bio
Kyle Lamb has been publishing web, newspaper and magazine stories for seven years after experience in radio broadcasting and public address. Most recently, he spent two years covering Ohio State athletics for Scout Media, a subsidiary of Fox Interactive Media and News Corporation. He earned a broadcast journalism certification from the Ohio Center for Broadcasting in Cleveland, Ohio.