How to Reset a Bike Lock Combination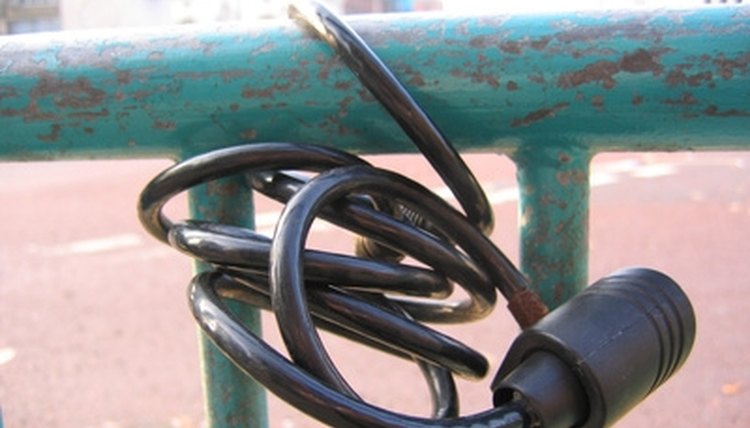 Unlock the bike. The original bike combination set by the manufacturer will be written on a piece of paper included in the original packaging of the bike lock.

Push the reset lever up. According to Masterlock.com, the lever should be facing down after you unlock the lock and pull out the cable. Flipping it up allows you to change the combination.

Turn the bike lock dials to the new combination that you would like. When you have determined your new combination, flip the lever back to its original position.

Lock the bike by pushing the cable in and scrambling the bike lock combination.

Test the new combination to ensure that it is correct. If it does not work, try the original combination in case (perhaps the change did not take effect).
References
Tips
When you choose your new combination, write it down and keep it somewhere secure in case you forget it.
Warnings
Be sure to double-check your new combination before closing and scrambling the lock, in case one of the numbers accidentally moves while you are fidgeting with the lock.
Writer Bio
Alan Bass has been writing since 2008. His work focusing on sports topics has appeared in the "Hockey News" and online at Inside Hockey and HockeyBuzz. He received a presidential award from Muhlenberg College for academic and community achievements, in addition to a bachelor's degree in psychology and business. In 2011, he published a book titled "The Great Expansion: The Ultimate Risk That Changed the NHL Forever."