How to Get Rid of an Old Pool Table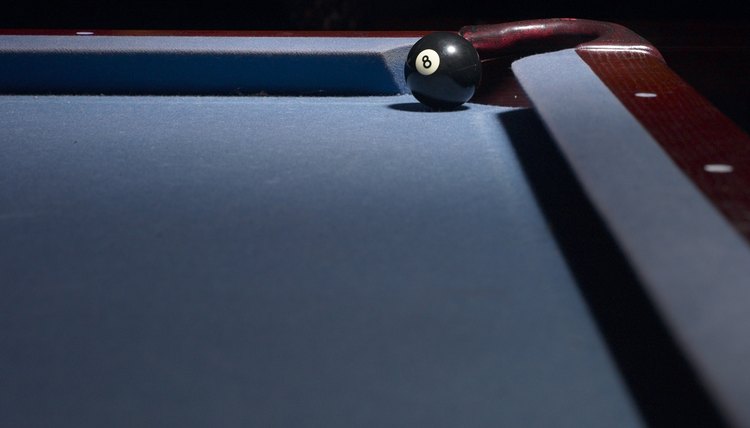 If you've recently purchased a new pool table, or are just looking to clear some space in your den, you might be thinking about getting rid of an old pool table. Removing that old pool table is not quite as easy as throwing out an old hat, but once you factor in its condition and contact the right people, it'll be out of the house before you know it.
Sell the old pool table if it's still in good condition. This can be done by advertising in the newspaper, selling it on an Internet auction site or asking around to find someone who might be interested. Keep in mind that you may be responsible for actually getting the pool table to whoever buys it.
Refurbish your old pool table and then sell it. If it's seen better days but is in the kind of condition that can easily be fixed, you might be able to get rid of it and make a profit at the same time. One great way to check its condition is to roll a cue ball in a straight line from various points around the table. If the ball doesn't roll straight, the table probably has structural damage that will be difficult and costly to fix. But if it's just a matter of few scratches here and there on the side of the table, refurbishing it could be fairly easy (reference No. 1).
Give the old pool table away. It might seem a little raggedy in the remodeled den, but it might work just fine in a local community center. If they don't want it, ask friends and family if they're interested before sending it out with the trash.
If the pool table is too worn out to be used anymore, call local garbage removal services. A pool table is not something that can be put out on the curb and expected to be picked up. In many cities, if you call, there's a good chance they will come out to get it--or at least they'll tell you who can.
Writer Bio
J. Johnson has been completing freelance writing work since September 2009. Her work includes writing website content and small client projects. Johnson holds a degree in English from North Carolina State University.